Peplink MAX HD1 Dome
I am testing the CAT18 version of the Peplink MAX HD1 Dome and SIM Injector against the MAX Transit with Poynting OMNI-402 antennas, and recorded an overview video as well.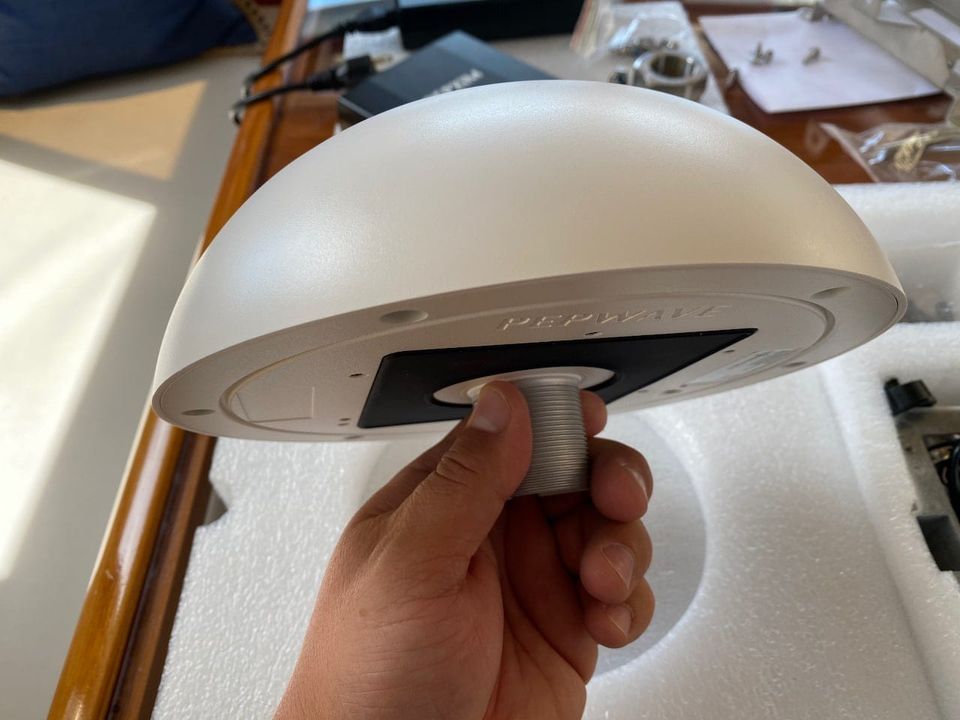 The MAX series of LTE products from Peplink has a number of different forms, including the MAX Transit, HD switch-style, outdoor, and the HD1 and HD2 domes.  I finally was able to get a MAX HD1 Dome with Category 18 modems, and am very excited to be testing it over the next few weeks.
This is an initial overview of the product itself, some of the configurations I am considering, and a complete walk through video of the components. It is not a full review (yet!).
I acquire all of this gear on my own, am not sponsored by any company or reseller, and generally get the same discounts as you. If you want to help support my reviews, please subscribe to my newsletter, and if you purchase anything, use my affiliate links whenever possible. You can read more in my Review Policy. Thanks for supporting SeaBits!
Video Walk Through
This video shows you all of the details behind the dome, SIM injector, mounting options, and pros and cons of the system.
Please give it a watch and a like if you enjoy it, and subscribe to my channel. I plan on doing more videos like this for new hardware and devices.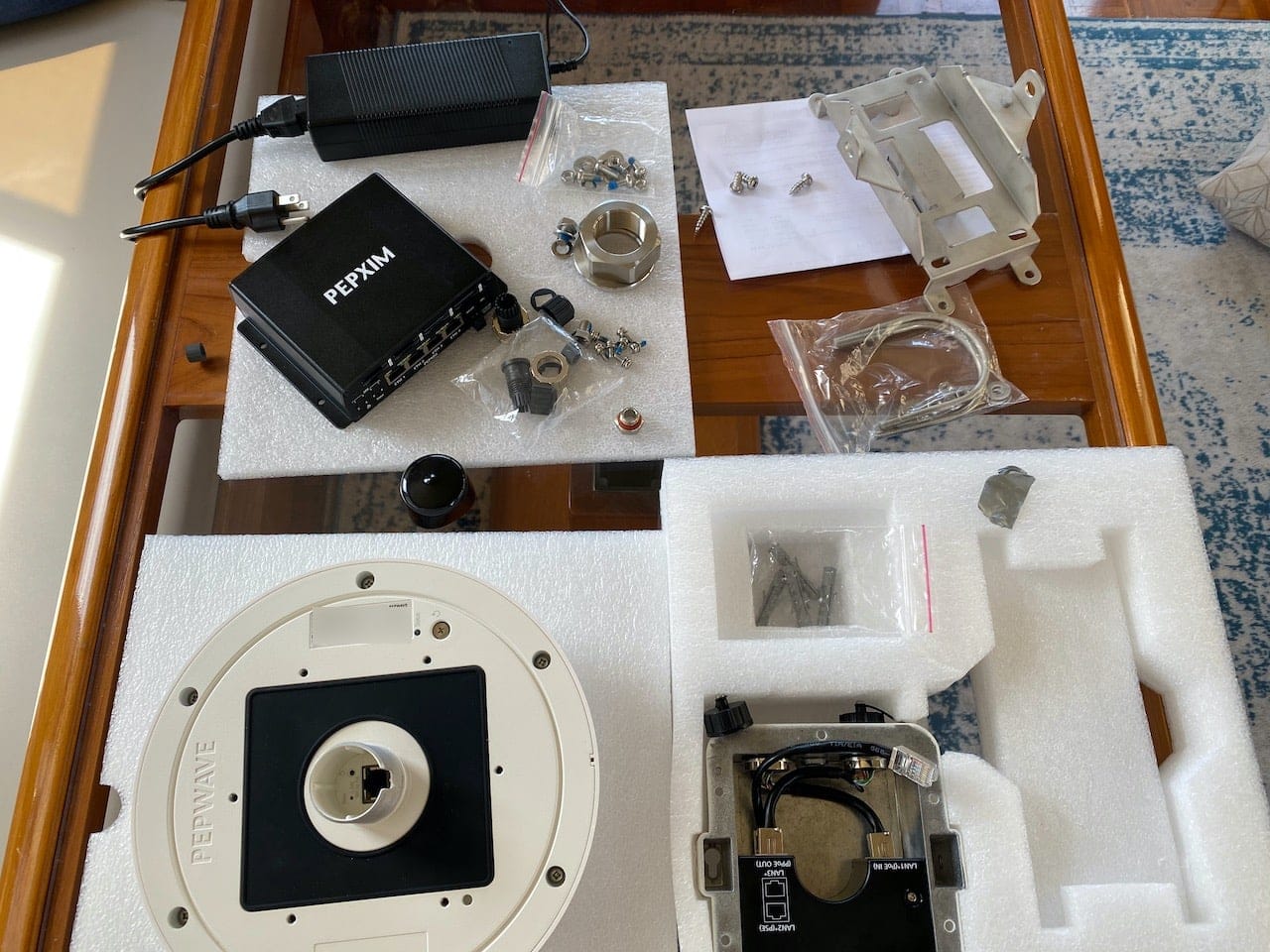 I ordered the following:
With that comes a lot of bits and pieces which I'll cover below.
HD1 Dome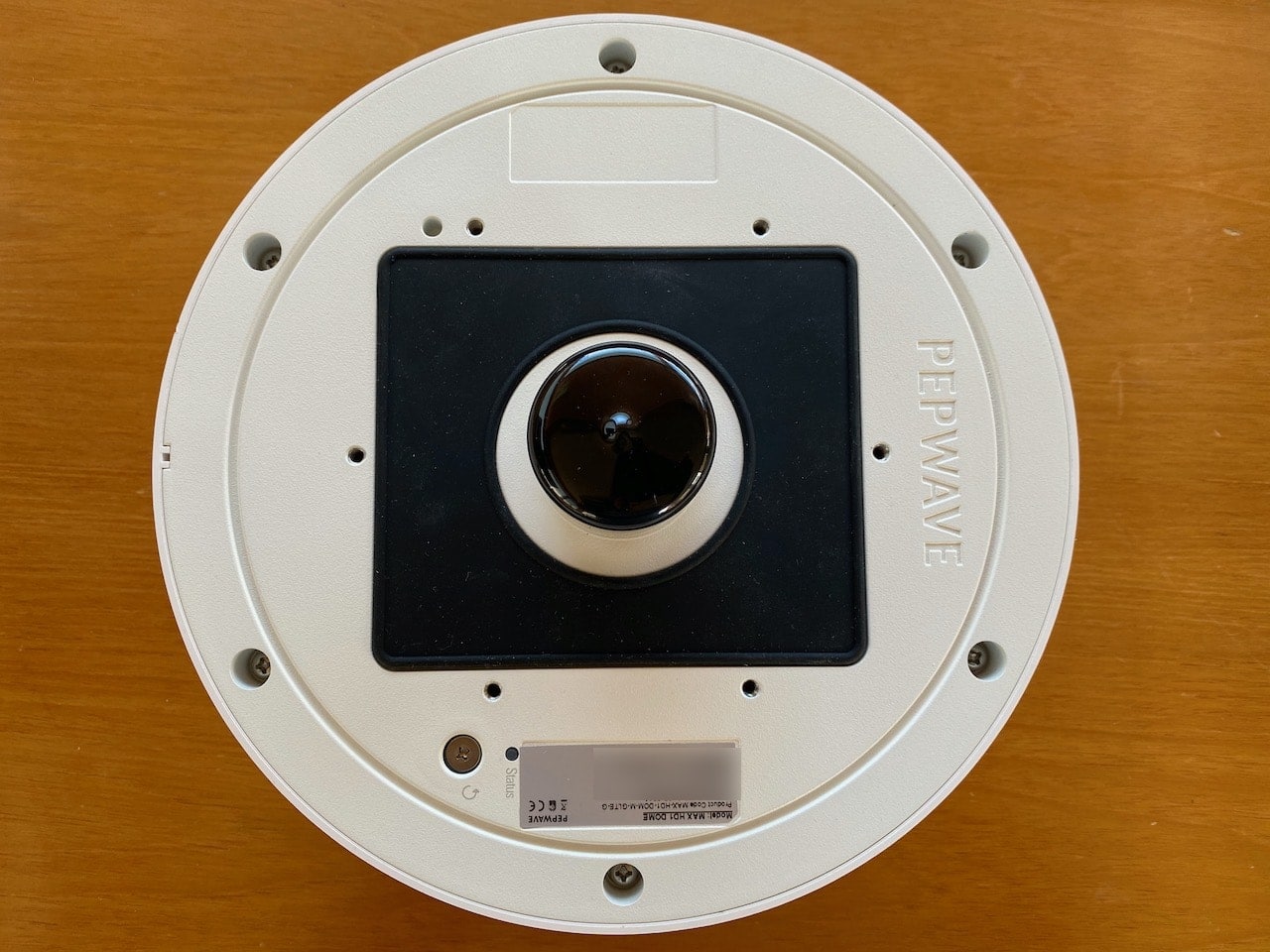 The dome itself is about the size of a large soup bowl and is very well made. It is designed to be mounted outdoors in the elements. On the bottom of the dome is the main pipe where you can access the ethernet port, screw holes for various mounting options, a status light near the label, and a rubber seal that protects everything when mounted.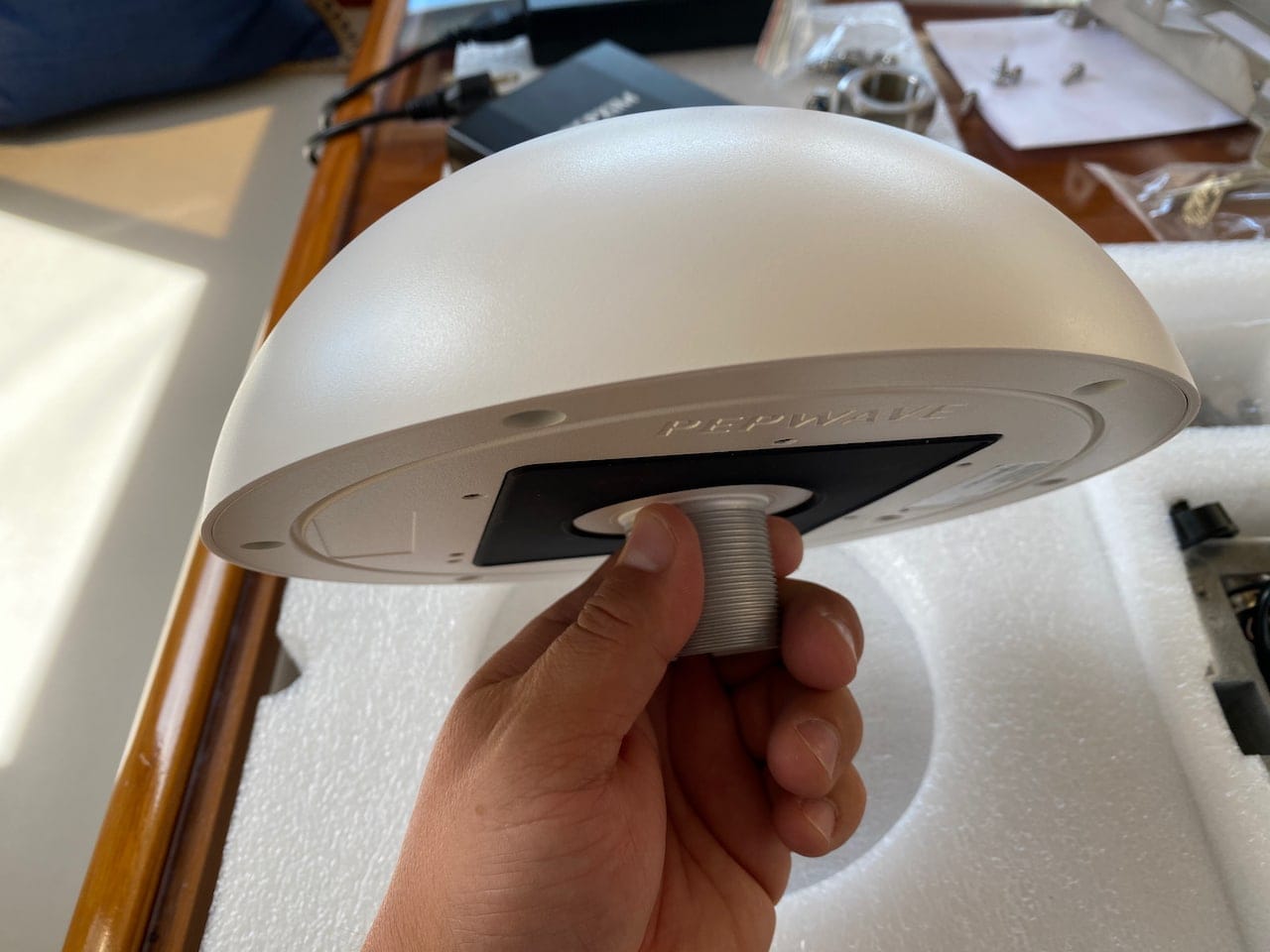 The bottom of the dome is extremely flat, so if you plan on mounting it without any other brackets, you'll need a very flat surface, or need to ensure proper sealing. The rubber seal may not be enough, but using a sealant is likely a bad idea – if you do not purchase the SIM injector, you'll need to open the dome to add a SIM card (it can hold two) which means if you ever need to access it in the future, you'll have to undo your sealant, etc.   This is one of the reasons I'm using the mounting kit you'll see below.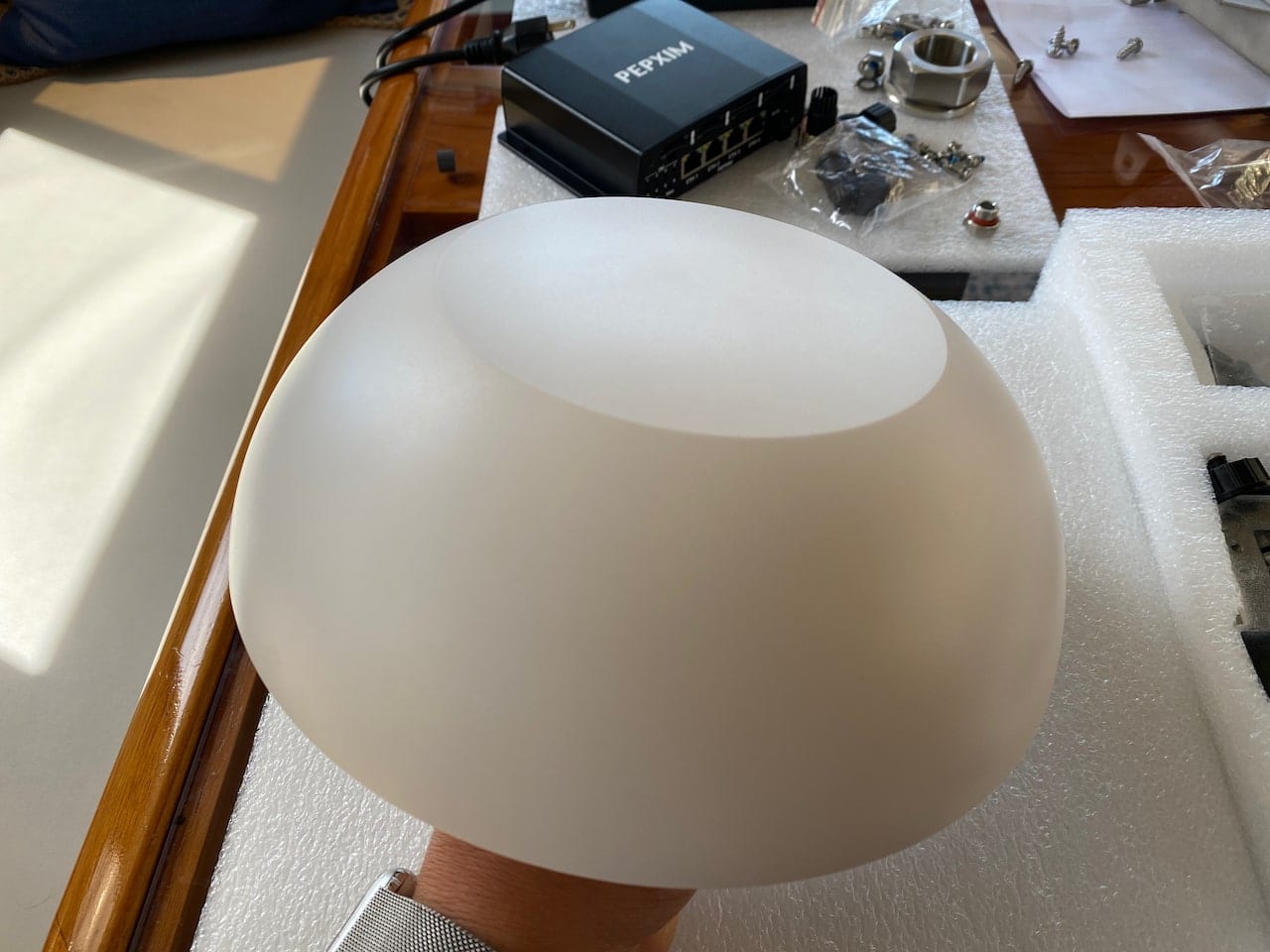 The top of the dome is a perfect place for a seagull to stand.
Inside the threaded pipe on the bottom is the single ethernet port which will connect the dome to your network. It uses 802.3at power over ethernet (PoE) which provides it power to operate as well as network connectivity. There's also a status light and a reset button.
Note: PoE has different standards just like many other technology items. If you already have PoE on board for cameras, MikroTik Groove, etc. that does not mean it will work with this product. 802.3at is higher power/voltage than most older PoE equipment, so check your standards!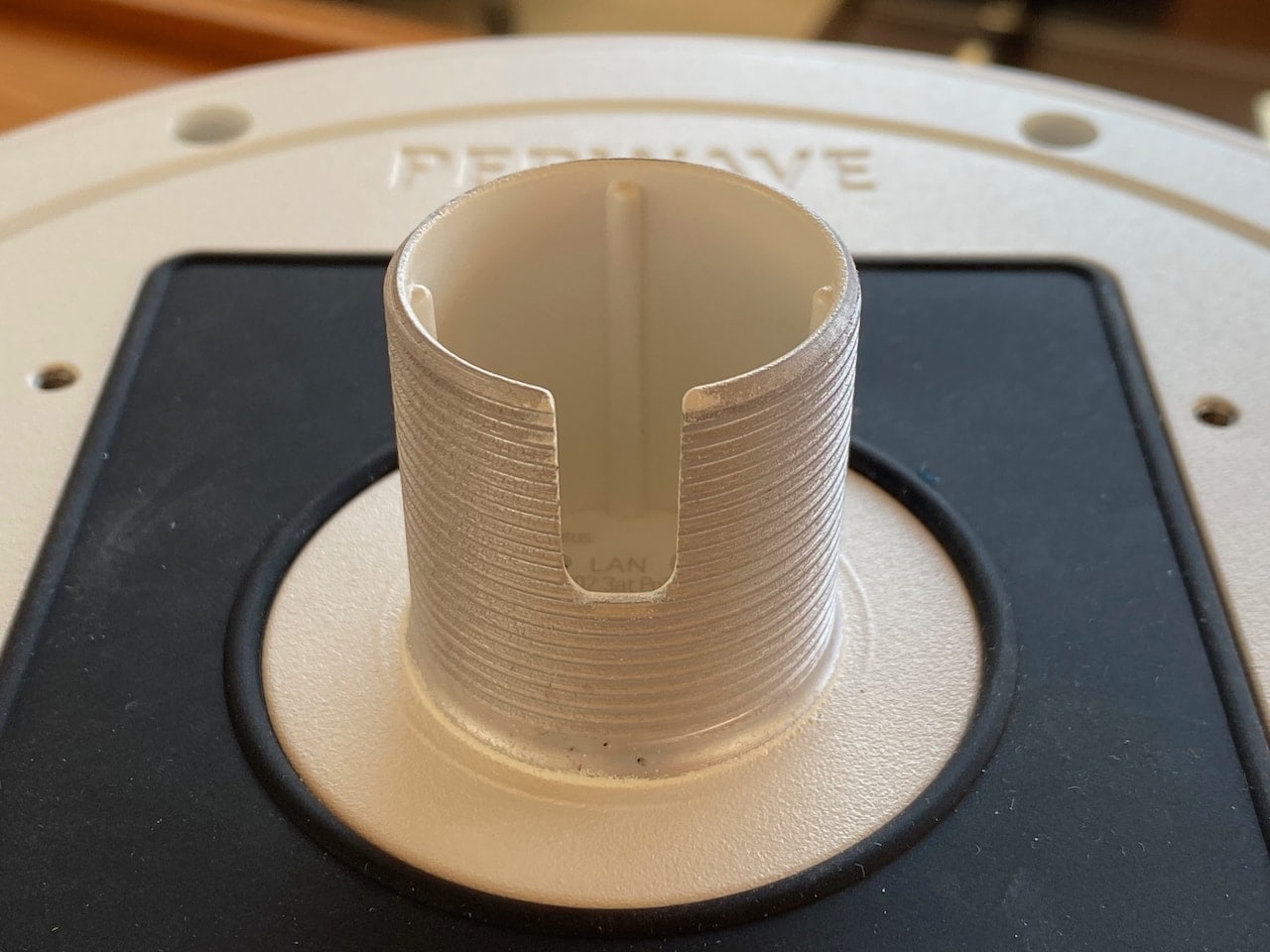 The pipe is threaded with a cutout for the ethernet cable to be routed out at an angle if needed.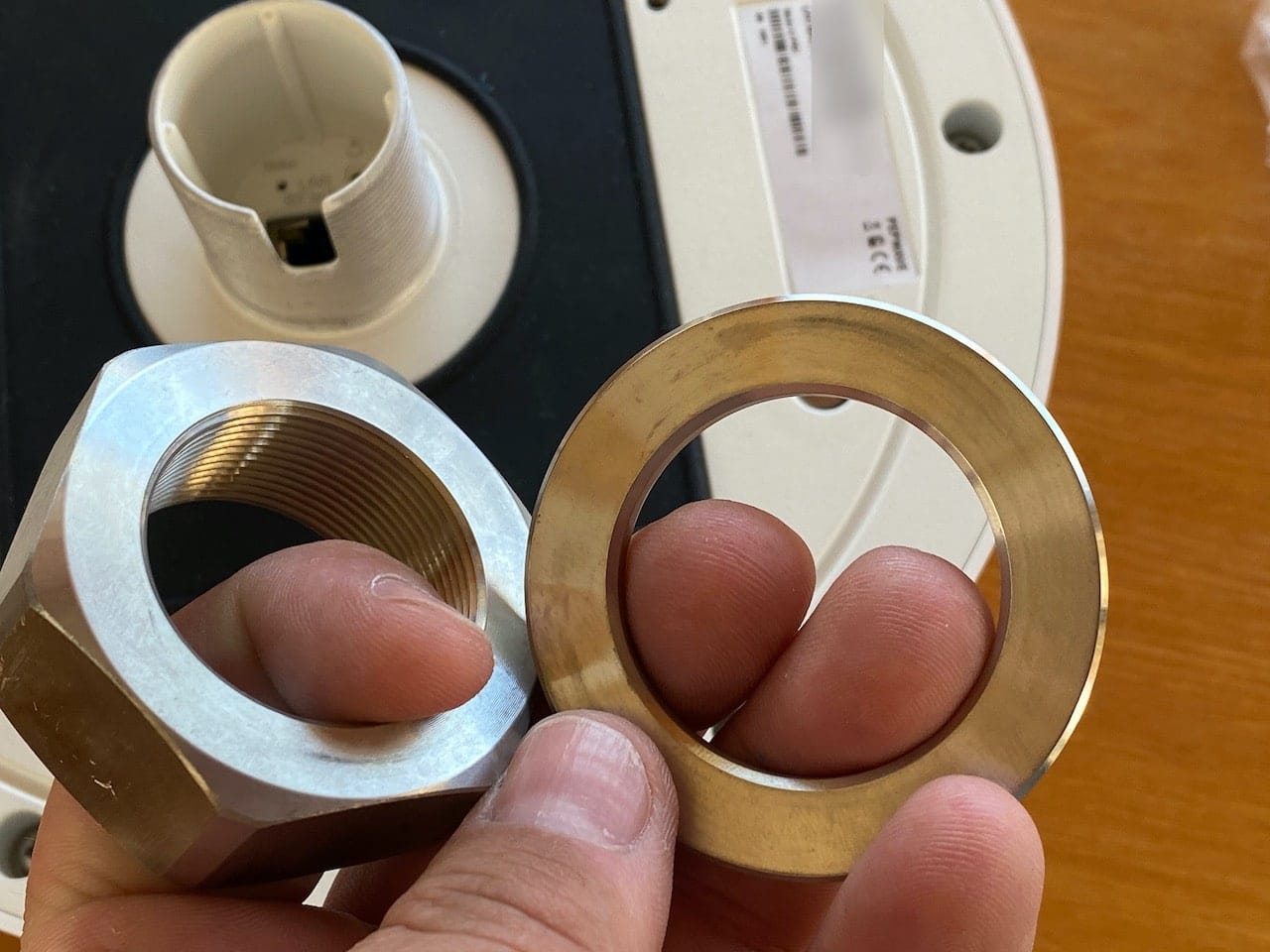 The dome comes with a beautifully machined (and heavy!) stainless steel washer and nut.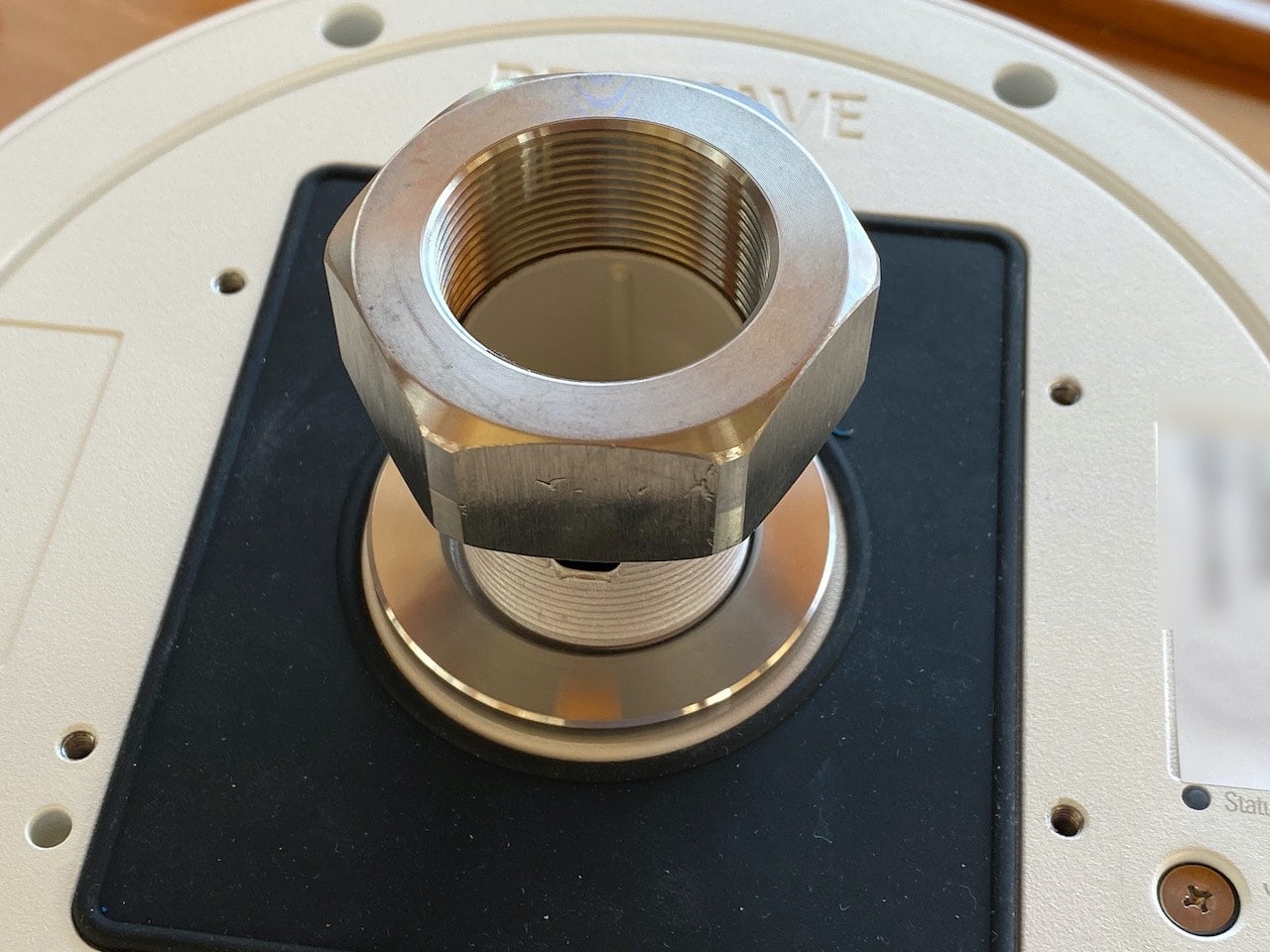 The pipe itself is about 1-1/4″ to 1-1/2″ (check the actual measurements) and you could bore a hole in a flat surface, stick this through, and use the nice washer and nut to mount it. I won't be doing that on the boat due to access and the flat surface I'd need.
Ethernet Splitter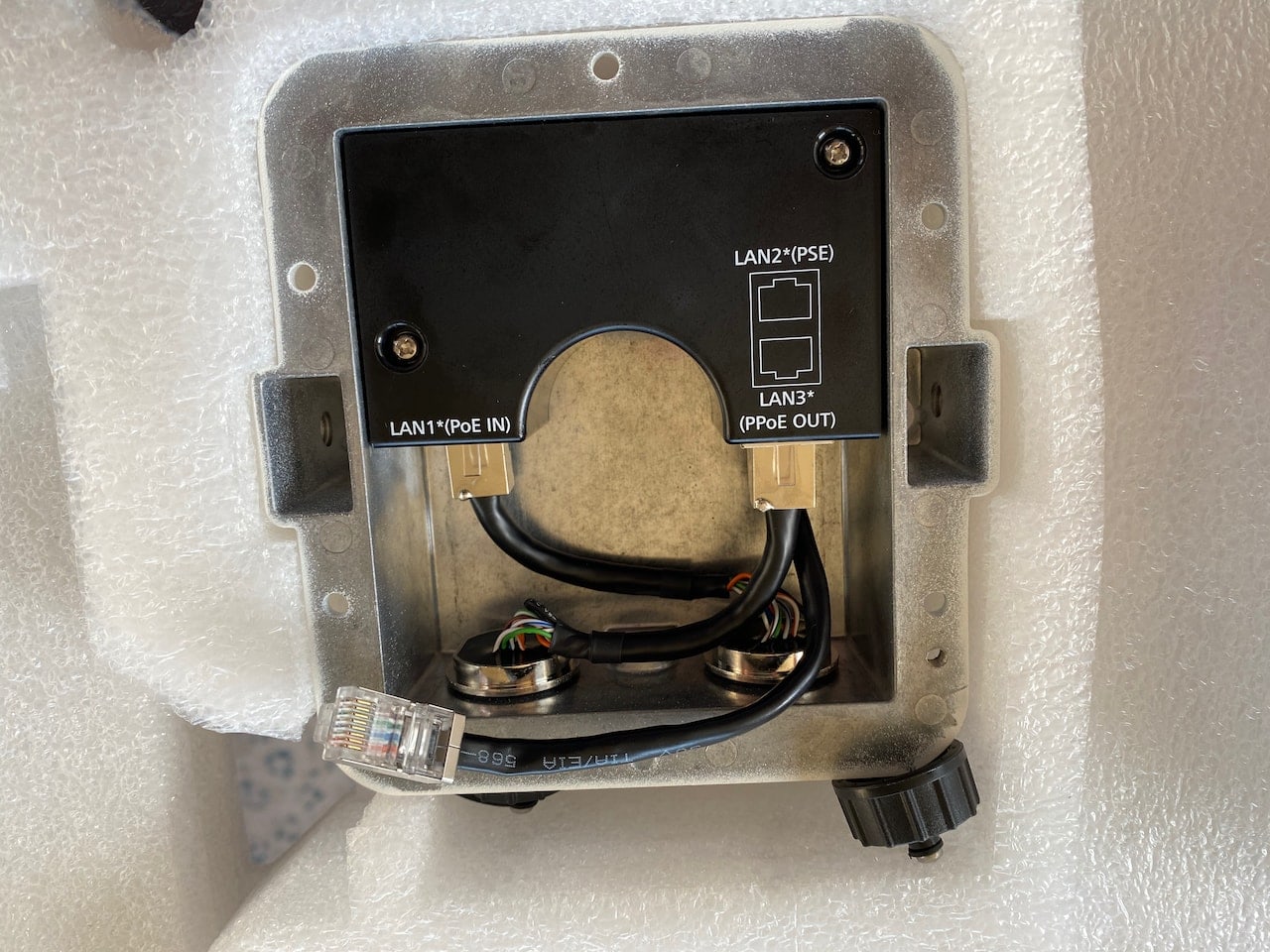 A nice inclusion in the kit is the ethernet splitter which does exactly what it says – splits the ethernet port so you can actually have another device connected.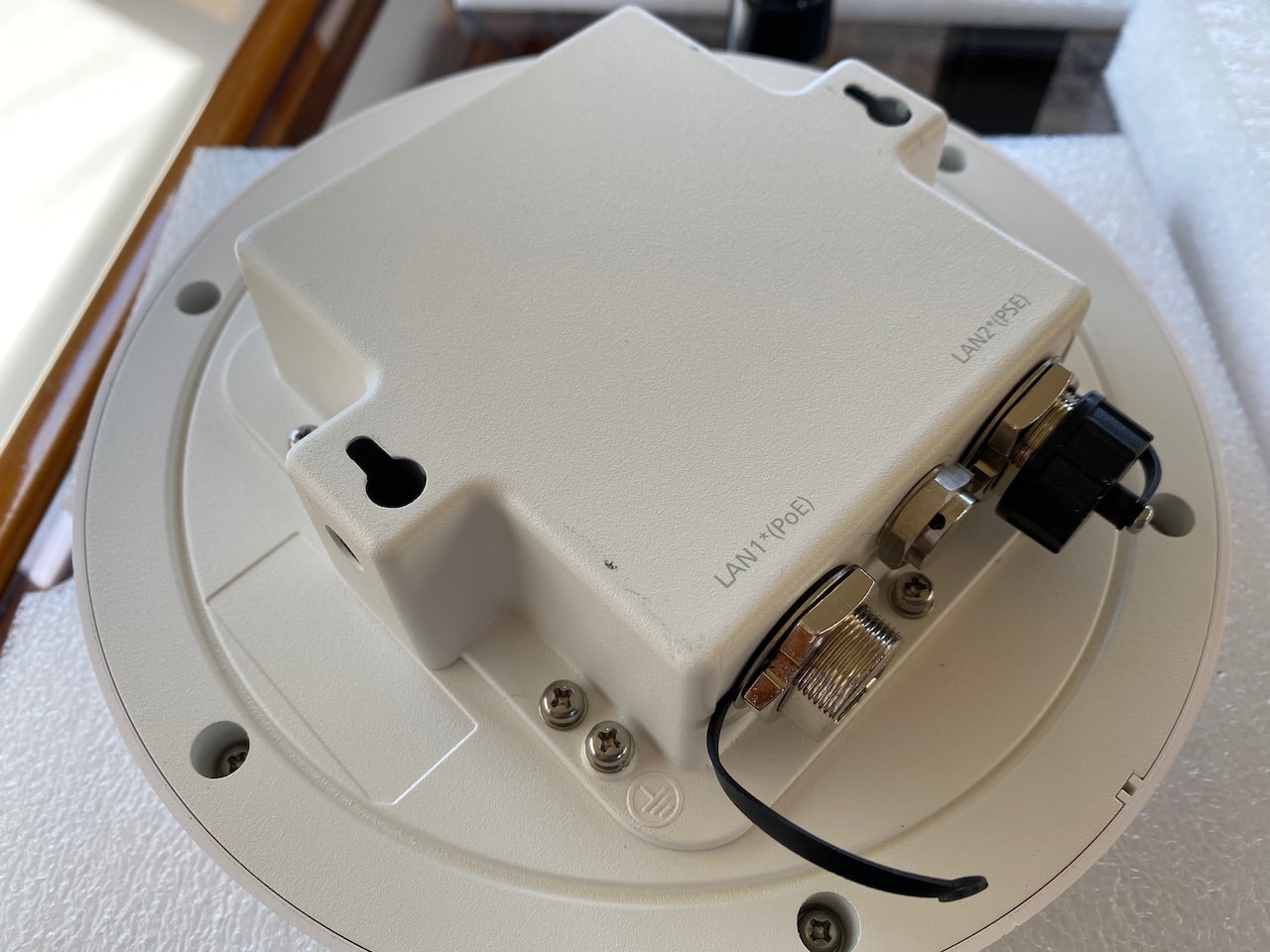 It mounts on the bottom of the dome using provided screws with threadlocker already applied, and has various mounting options. Once connected to the dome, you end up with an inbound port (LAN1) which should be from your power over ethernet / network source, and an outbound port (LAN2) which could be used to power another PoE device. This could be another Peplink Dome, an outdoor camera, or anything else that works with 802.3at.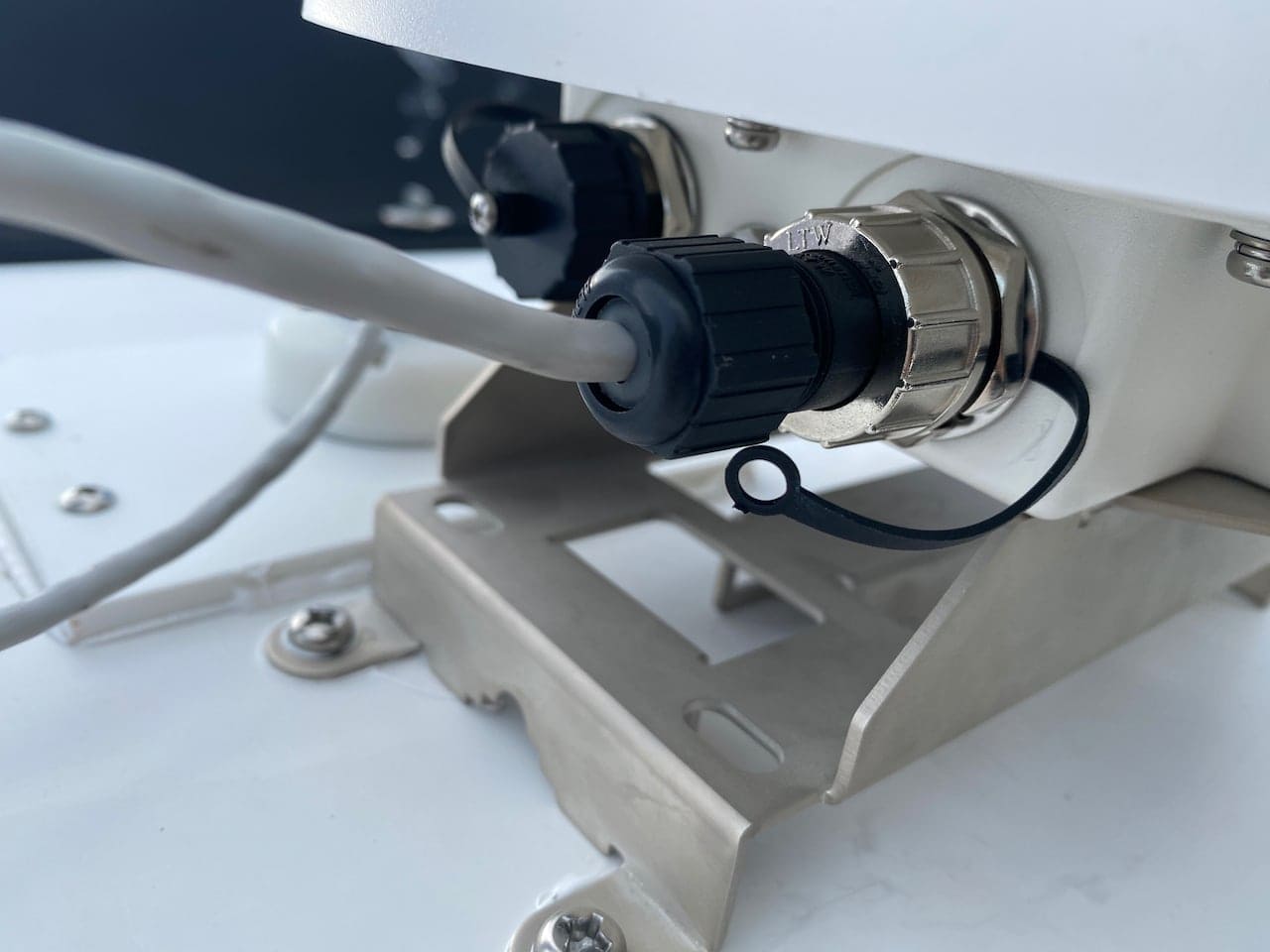 Peplink include a really nice set of connectors so that you can completely waterproof the ethernet connection, which is one of the main reasons I used the ethernet splitter. You have to use un-terminated cabling to get through the connector bits, and put your own end on, but that is a small price to pay for a very waterproof connection.
Mounting Bits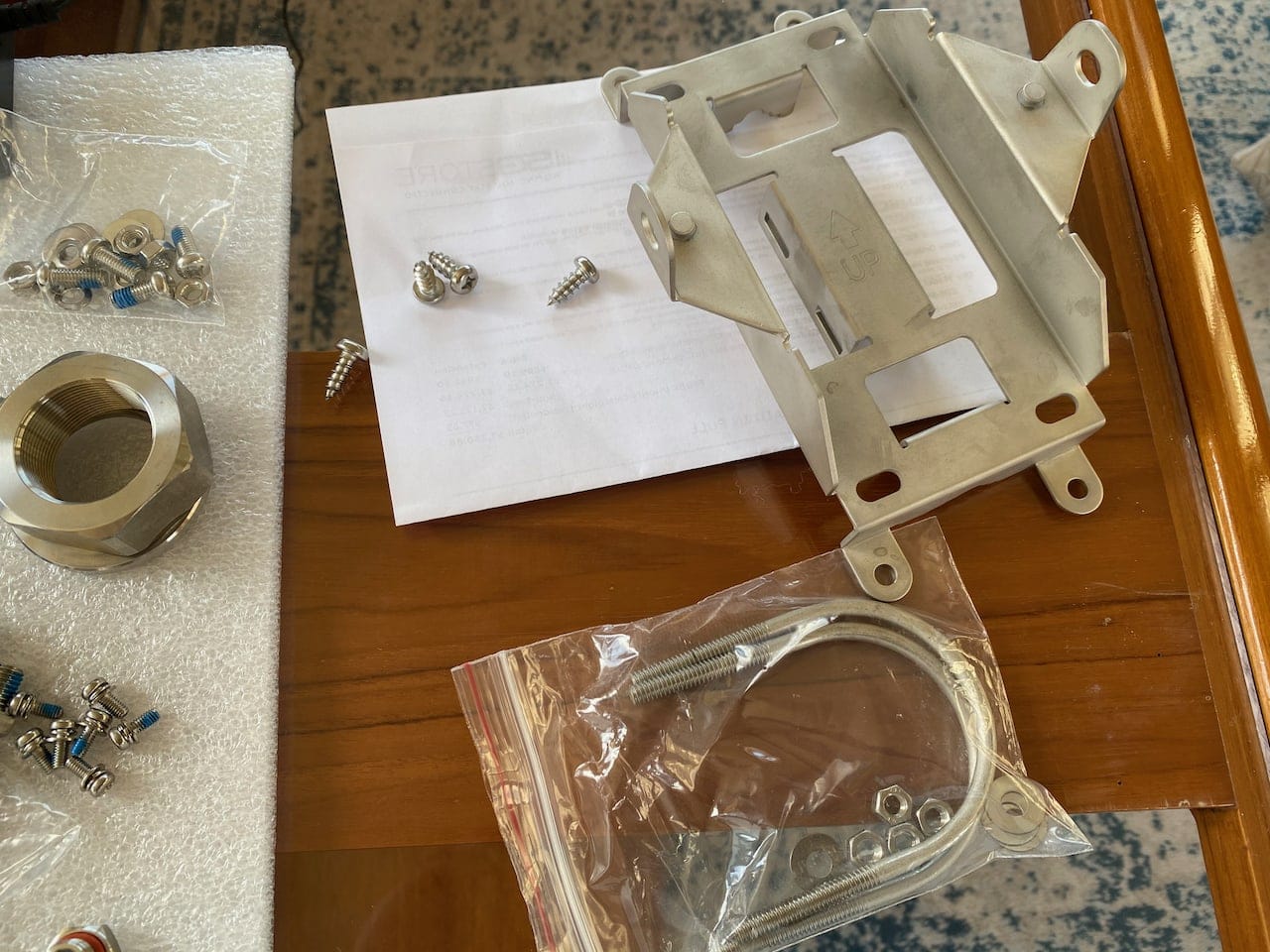 In addition to the big washer and nut, you get a bracket that can be used for flat or pole mounting and the hardware for both of those options, including screws, bolts, washers, etc.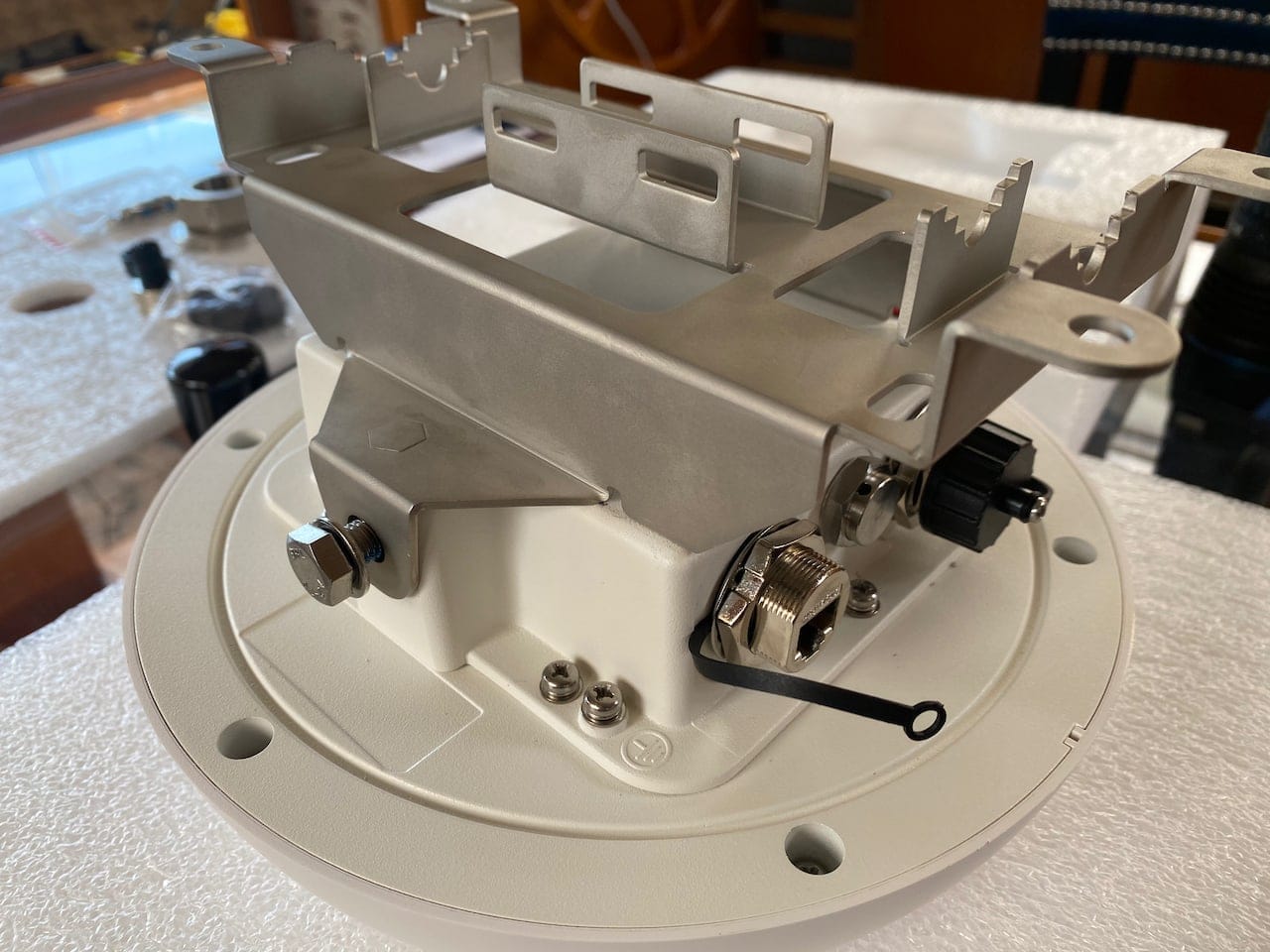 I chose to use the bracket mounted to the ethernet splitter – it slides into the slots and two big bolts and washers hold it together.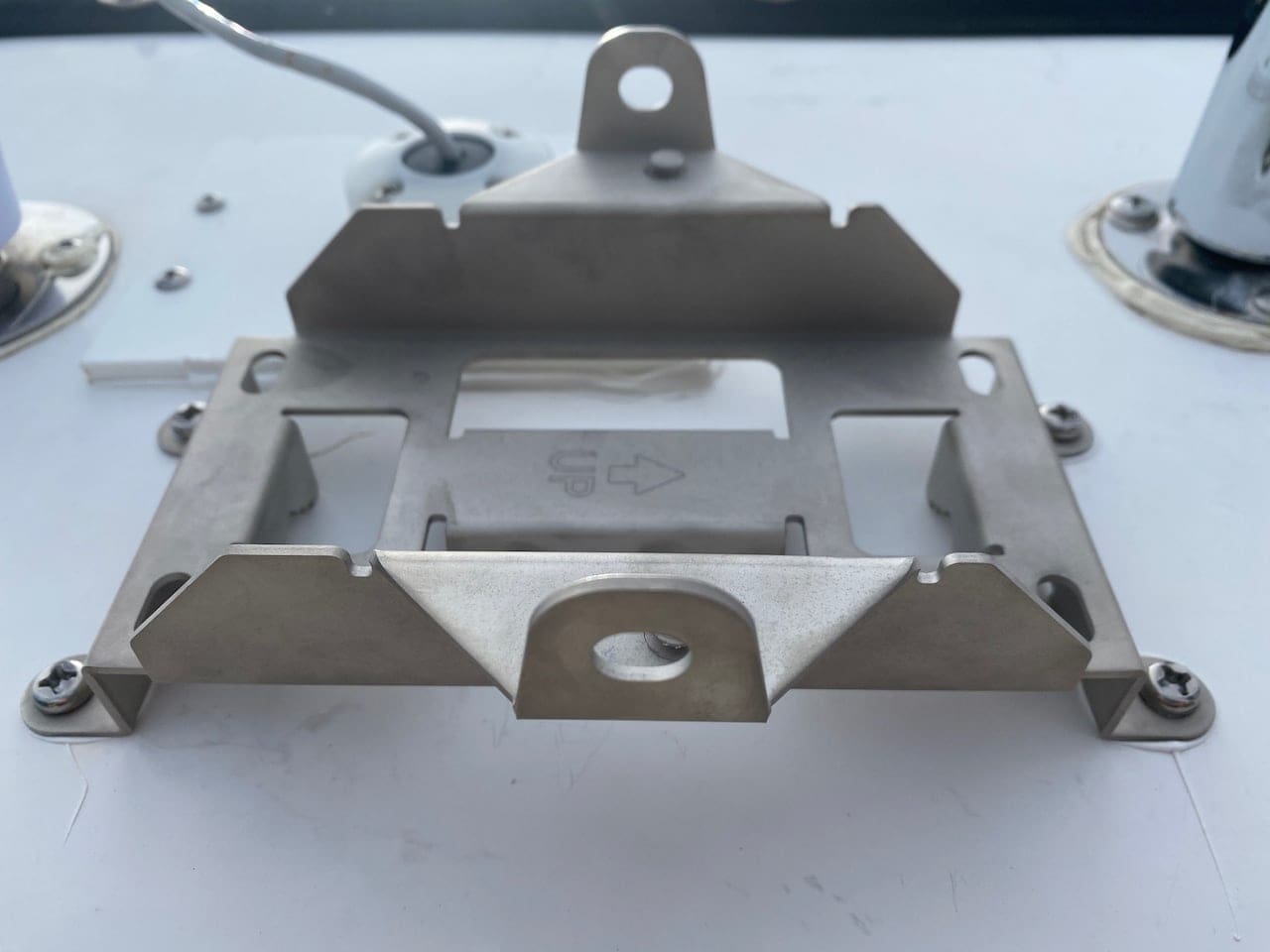 The modularity is nice – being able to mount the bracket first, and then slide the dome in and out made it easy for install, and it will also be easy for servicing if I ever need to do that.
SIM Injector
The SIM Injector is a separate purchase, but well worth it – most vendors will ask if you want it included on a quote for the Dome. It includes 4 ethernet ports that can power devices or connect to other networking equipment and 8 SIM slots. There are indicator lights for each SIM slot and the ports, and both a barrel connector for the power as well as a screw down block.
The main benefit of this unit has to do with where it can be located in relation to the dome – inside in a safe, water-free environment. This allows you to have your SIM cards easily accessible in case you need to change them. For those of us who cross borders and need to get an in-country SIM every year, or change things depending on plans, this is very convenient.
It also provides power to the HD1 dome via power over ethernet, as long as you have at least 48V of DC power flowing into it. This is part of the simplification with this entire setup when it comes to a single ethernet cable to the outdoor portion of the system. However, it does require 48 volts of DC power for this to work, so you will need a step up voltage converter depending on your boat voltage.
Cost
These are list prices at the time of this article being published. You can usually find cheaper prices at 5Gstore or another reseller:
HD1 Dome: $1499
SIM Injector: $999
This is a total of $2498 at list prices. If that's not sticker shock enough for you, consider the HD2 dome, which has two LTE radios, at $3499! I'm not sure why it's more than double the cost of the HD1, but there you go….
If you compare a similar MAX Transit CAT18 router with appropriate cabling and antennas:
MAX Transit CAT18: $749
2x Poynting OMNI-402 antennas: $820
4x 15′ LMR-400 Ultraflex cables: $220
That's a total of $1789, which is about $700 cheaper than the HD1 Dome+SIM injector, and provides the full feature set of the MAX series, including an indoor WiFi dual band access point, outdoor WiFi as WAN, and can run directly off of 12V DC. But, it requires a lot of cabling and wires, and space to mount 2x OMNI-402 antennas, and potential signal loss.
What you get
Excellent CAT18 modem with outdoor antennas, as close as possible to the signal.
A weatherproof dome with well designed mounting options, status lights you can see from below, and lots of different ways to deal with installation.
Easy cabling and connectivity – a single Ethernet cable is all that is required to connect the dome to the indoor SIM injector.
Indoor SIM management for up to 8 SIMs, 4 PoE ethernet ports that can be used for directly connecting devices.
Full Peplink router software and control.
What you're missing
Any sort of WiFi – the HD1 only has LTE radios, and no capability to broadcast or receive WiFi. This means all devices that use the HD1 must be plugged in to the SIM injector via Ethernet, or you will need to add an indoor WiFi access point/router of some sort.
For a full on-boat system, you'll need:
A WiFi access point such as the AP One Rugged, which the HD1 Dome can manage.
A way to grab remote WiFi signals such as a MikroTik Groove, or a MAX Transit / BR1. etc.
48v to 12v power converter. For the price, and given that I have yet to see a car/boat/RV/bus have 56v, I think Peplink should have included some sort of converter. You can get them on Amazon for pretty cheap, but it would have been nice to include with this expensive solution.
In addition, there are still some features that are available when a SIM card is directly in the router that require beta or unreleased software, and others which I have not been able to validate work at all, even with that firmware. These include things like roaming (in beta software), signal level failover (sometimes works) and a few other things. You may wish to peruse the Peplink forums prior to purchasing to get more up to date info.
Testing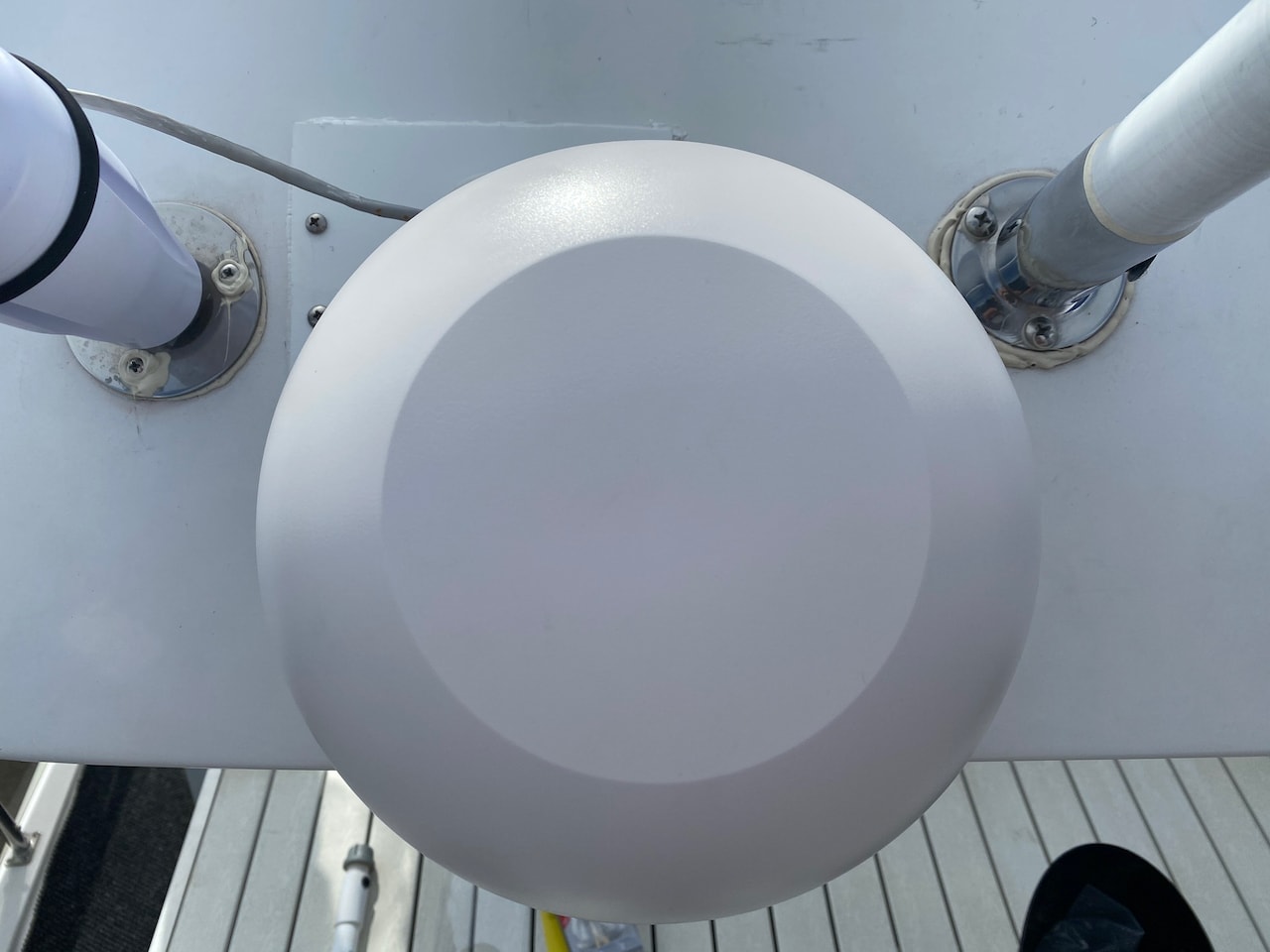 I will not be opening the HD1 Dome and putting SIMs directly inside of it. I don't want to break the waterproof seal, and will be using the SIM injector indoors at all times.
The dome is mounted on an arch on my boat as high as possible. There are a few other antennas nearby, but they should not affect it that much, if at all.
I am testing the Dome with US carriers T-Mobile, AT&T and Verizon, as I do with almost everything I get my hands on. I'm comparing it against a Peplink MAX Transit CAT18 that has 2x Poynting OMNI-402 antennas mounted on the same arch as the Dome, so it's about as close to a perfect comparison between these two approaches as possible.
In initial testing, it has performed extremely well, either meeting or exceeding the performance of the Peplink MAX Transit. Testing continues….
Roundup
Pros
LTE radios should have amazing signal levels since they're outside
Great mounting options
Single ethernet cable installation
Indoor, easy to use SIM management
Cons
Cost
Need additional pieces to form a full network
Some features still in beta / not validated
---
Archived Comments
These are read only comments from the old system. Scroll down to participate in SeaBits Discussions, our new interactive forum attached to each article.

Adam
July 8, 2020 at 1:56 pm
Steve – Firstly, thank you very much for your thorough reviews of the products that matter most to those of us that are setting up a mobile internet solution for our boats/rvs. Incredibly helpful.
I happen to choosing now between the peplink transit cat-18 with the poynting 402s, and a 496, and alternatively the pepline hd1 dome with a separate router and 496 for our sailboat. Looking to take work out on the water later this year!
I had written off the hd1 dome because of the extra cost and not being an all-in-one solution, but your latest article gives me a bit of pause. Trying to maximize our ability to pick up farther away towers for stable internet capable of video chat, and wondering if the hd1 might warrant the additional cost for additional performance. Would you say at this point that your successes with the hd1 dome warrant another look?
Richard Loftin
August 11, 2020 at 5:13 pm
I am a MIA member interested in a stable solution for internet.
Currently I use three carriers Verizon, ATT, T-Mobile plus when needed HughesNet Gen 5 all run through a PepLink Balance Core feeding my wireless router.
I have been looking for a modem on the roof solution. Eliminating antenna cabling makes sense. I was waiting for WiFiRanger Everest but it seems behind the times at Cat 6.
Because I wish the redundancy and load balancing of at least two carriers I am now considering two HD1, a sim injector (which appears to work with two HD1), feeding my Balance Core. I have pre-wired Ethernet to my roof.
This may seems extravagant but hopefully a solution I may not have to changes for several years.
Perhaps someday our skies will be littered with satellites. Although promising, the questions of unlimited data and cost are unanswered.
The question here is, does twin HD1s make sense to you, and with your hands on do you believe it is workable? Might you have another solution as capable?
Thanks for the good equipment review,
Richard
Bill Kearney
September 19, 2020 at 6:07 pm
Nice you've got the arch there for all this stuff. Mine only has a mast and it's not easy getting up to the mounting points, or lowering it (involves at least two strong people and a fork to cradle it).
Any thoughts on the orientation of the dome and the effect that'd have on signal pickup? I'm debating how new devices should get installed this winter. I plan on replacing my radar and that'll likely bring along some other rearranging.
I've since ditched the janky wifi setup that came with the boat. The way the dome looks with that box under it seems like it'd be kinda ugly.
https://imgur.com/GLGd2B7
Kevin Greene
December 31, 2020 at 1:05 am
Hi Steve – thanks for the great reviews. The HD1 looked like a great solution for me, but I wanted to leverage the MikroTik Groove I already have for WiFi. I heard you mention in your video that it didn't work with the Ethernet splitter. Do you think this was related to PoE or some other issue?
James Ryan
August 4, 2021 at 9:41 am
Thanks for all the great information. You mention using just a standard cat 5 ethernet cable, but would a cat 6a shielded cable be preferable, especially if going up a mast with all the other communication and radar bouncing around?
Thanks,
Jim
Steve Mitchell
August 4, 2021 at 1:44 pm
I always use shielded ethernet cabling on a boat. If it is going to be exposed or in areas where it will be more likely to have damage, I use plenum-rated or outdoor-rated cabling. CAT5 vs CAT6 won't really matter, as they both have the same distance limitations. The only benefit of CAT6 or any of the newer standards is higher throughput amounts – 10Gbps versus 1Gbps. None of these products are going to even get to 1Gbps, so it's not going to matter much. Either one will work fine.