Starlink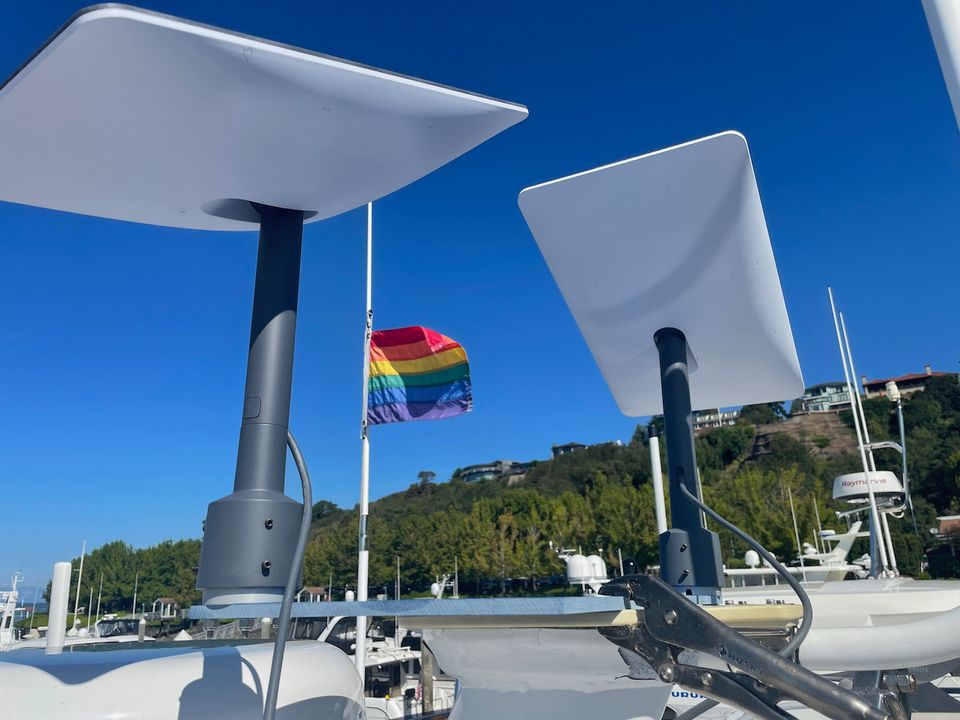 ℹ️
Last Updated September 2022
Starlink satellite service is a revolutionary product for many reasons, including in the marine world. However, there is no marine-grade recreational solution available at this time. A Maritime version exists, but is targeting offshore mega yachts and large vessels and has a price tag to match.
As a result, most recreational boaters are resorting to using one of the two available versions which are identical hardware, and cost the same, but just different plans:
RV - allows you to activate it and use it anywhere in your home country, plus 2 months at a time in foreign countries. Slows down when in areas with other Starlink users. Plan allows you to pause service. Much easier to find availability and purchase.
Residential with Portability - must be activated at home address, but when portability (roaming) is added, can be used anywhere in your home country and foreign countries for 2 months at a time. Is not slowed down in your home area like the RV plan is, but will be slowed down some elsewhere. Plan cannot be paused, and harder to find availability. You can convert from this to the RV plan, but not the other way around.
The high level problems with Starlink right now are:
Not marine grade - will likely eventually have issues as a result, there are no real true marine mounts, etc.
Designed for a fixed location - motors and other things will likely wear out on a boat
Can't be used underway - plenty of people do this, but Starlink's terms of service say you can't. They're not enforcing it, but they could.
Not great in default configuration while moving or at anchor - there are ways to improve this, but they require drilling holes into the product
Still, even with this, I use it as my primary way to stay connected - I'm not against Starlink or using it - just know what you're getting into before you buy. It is not a plug-and-play marine grade solution.
I've written a few different articles on using Starlink including early attempts with the original round dish and software. Some of those articles aren't as relevant anymore, but I've linked them below if you're interested.
Latest Article
My most recent article is below and covers how I use Starlink now and some caveats. Lots of additional details are in the comments at the bottom of the article or you can click directly to them here.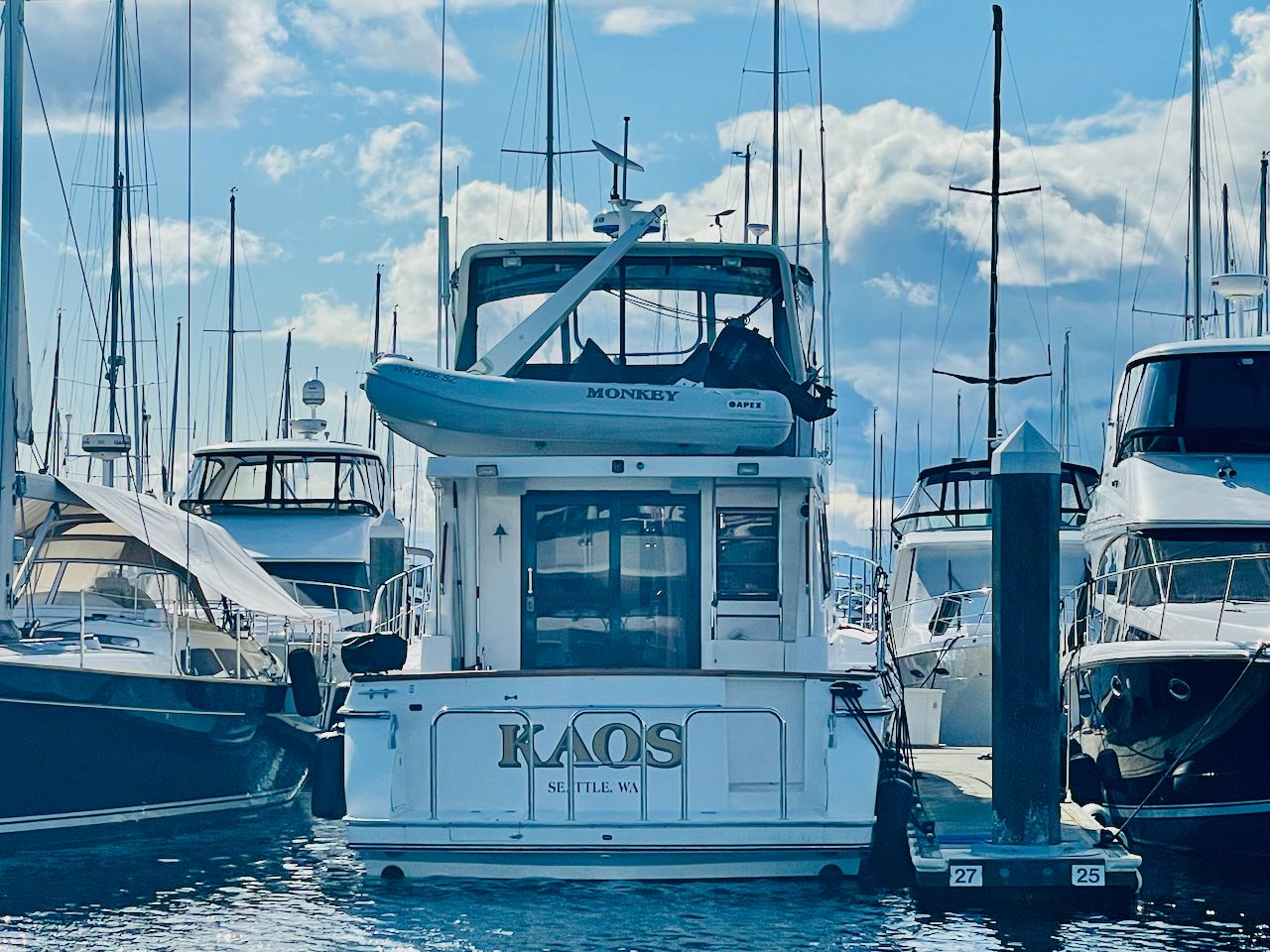 Historical Articles
These are older articles which may not be as useful to current Starlink capabilities, but are still interesting to see how things developed.
Below is an article on using the original round dish in a marina and aboard before roaming (portability) was available, and with some limitations.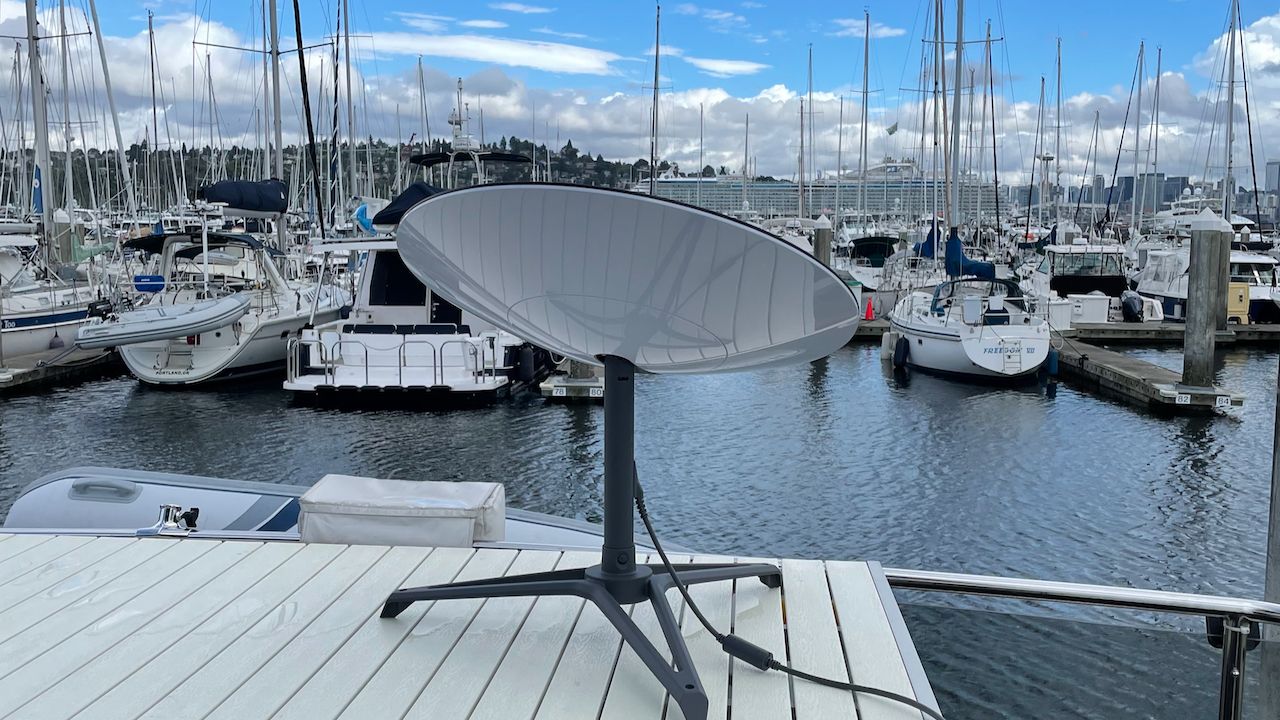 In February 2021 I started testing Starlink for the first time in a marina and on the boat and found a lot of things to be lacking. Much of this has changed, but here is how it looked then....