Starlink satellite service is a revolutionary product for many reasons, including in the marine world, but it is a bit confusing to navigate.  There are limitations you should be aware of before investing in the technology. The most important things to note:
Things change frequently, so expect to have to adapt
Marine mounts and installations are more complex than most products
ℹ️
Last Updated August 2023
Choosing a Plan/Version
Most recreational boaters are resorting to using one of the following two plans:
RV - allows you to activate it and use it anywhere in your home country, plus 2 months at a time in foreign countries. Slows down when in areas with other Starlink users. Plan allows you to pause service. Much easier to find availability and purchase.

There are two versions of the RV solution (as of November 2022) - one using the rectangular dish with a pole and stand, and one with the flat high-performance in-motion dish. The latter is probably a better choice for a boat, but is more expensive. I just reviewed it and my initial impressions are here.

Residential with Portability - must be activated at home address, but when portability (roaming) is added, can be used anywhere in your home country and foreign countries for 2 months at a time. Is not slowed down as much in your home area like the RV plan is, but will be slowed down when outside of your home area. Plan cannot be paused, and harder to find availability. You can convert from this to the RV plan, but not the other way around.
Other plans that are less useful :
Maritime - this targets offshore mega yachts and large vessels and has a price tag to match - $10,000 for the hardware, and $5000 a month. Some resellers are selling this for less, but it is still generally out of reach price-wise for recreational boaters.
What Have I Tested?
I've tested just about all of the plans and combinations you could think of. Here are a few of the ones I've spent a considerable amount of time with:
Original v1 round dish using a residential plan
Residential + portability with rectangular gen 3 dish
RV plan with rectangular gen 3 dish
Business high performance dish
Maritime dual dish high performance system
Challenges with Starlink
The challenges are different depending on whether you use the standard rectangular generation 3 dishes ($599) or the flat high-performance in-motion dish ($2500). The latter is much better for a boat for many reasons, but lots of folks are using the cheaper one too.
RV Plan Performance
The biggest challenge with Starlink in general, whether you're using the generation 3 rectangular dish, generation 1 circular dish, or flat high performance dish is performance. If you're using the RV Plan, you're likely to have performance that is almost unusable if you're in a busy area. You can see examples of this in my article on Peplink + Starlink and why I recommend combining the two.
In many cases, I've had to resort to using cellular or other means when in populated areas, or places where there are a lot of Starlink users. Performance gets so bad that it is not even usable for basic access, let alone Zoom calls or streaming of any kind. Starlink is working on their network and managing traffic, but they've not gotten control of it quite yet.
Standard gen3 rectangular dish challenges
The high level problems with Starlink gen3 rectangular dishes right now are:
Not marine grade - will likely eventually have issues as a result, there are no real true marine mounts, etc.
Designed for a fixed location - motors and other things will likely wear out on a boat
Shouldn't be used underway - plenty of people do this, but Starlink's terms of service say you shouldn't. They're also starting to enforce this as of September 2022 by disconnecting dishy's that go over 10 MPH.
You can now use the flat high-performance in-motion dish underway!
Radar interference - most modern broadband or digital radar will cause the dish to stop responding and go offline. A hard power cycle is required to get the dish working again. You can avoid this by putting the dish above/below the coverage area of your radar.
Needs to be flat for best performance - not great in default configuration while moving or at anchor if you just use the standard mount and pole - there are ways to improve this, but they require drilling holes into the product
Flat high-performance in-motion dish challenges
The flat high-performance in-motion dish does not have hardly any of the issues above. It is still susceptible to radar interference, and it doesn't have a standard marine mount, but it's much better.
It's still not as marine-grade as I would like - the cable connectors in particular look to be a weak point. You can read my full review here.
Both are still game changing
Still, even with this, I use it as my primary way to stay connected - I'm not against Starlink or using it - just know what you're getting into before you buy. It is not a plug-and-play marine grade solution.
I've written a few different articles on using Starlink including early attempts with the original round dish and software. Some of those articles aren't as relevant anymore, but I've linked them below if you're interested.
Latest Articles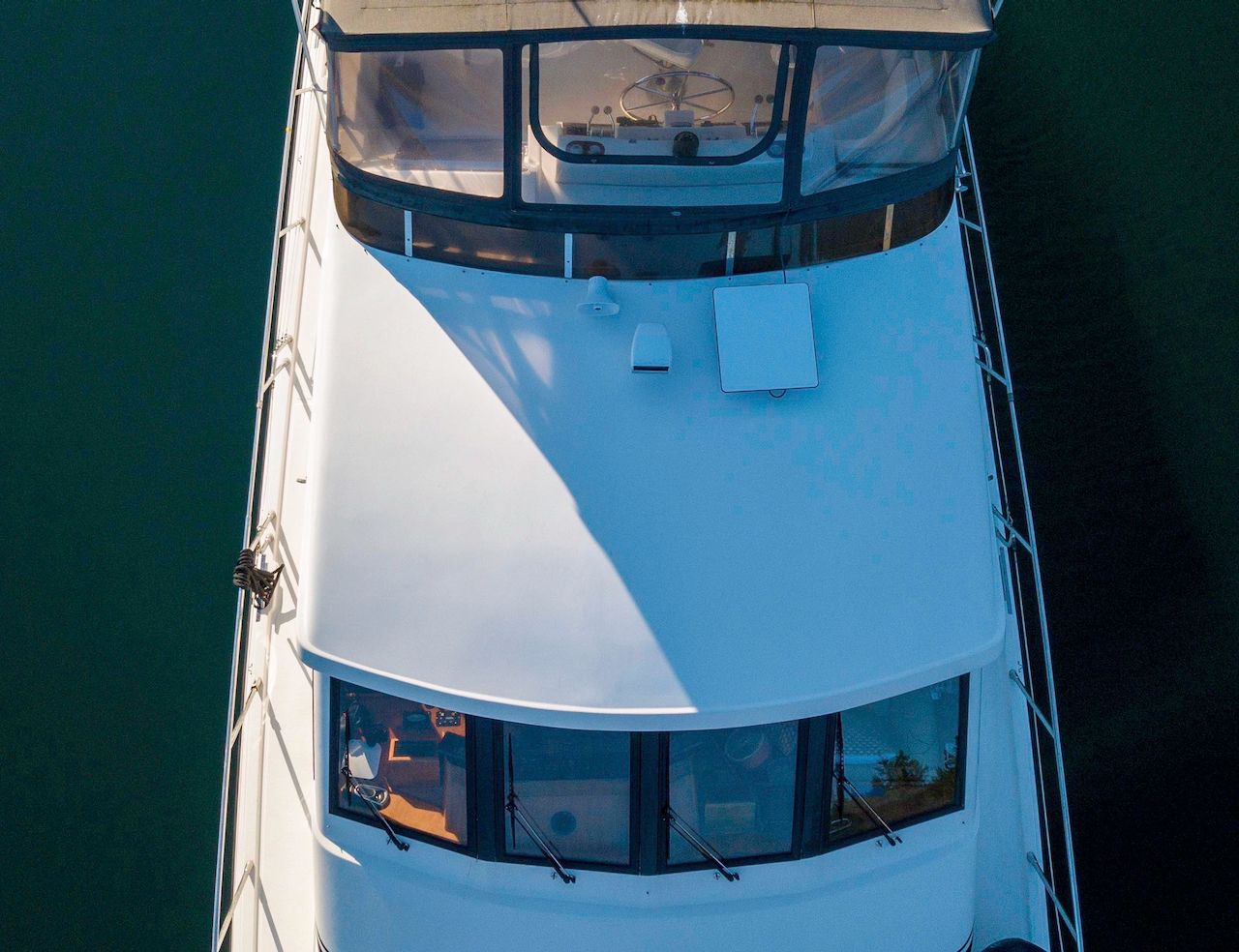 The flat high-performance in-motion dish is looking like a great solution for the boat.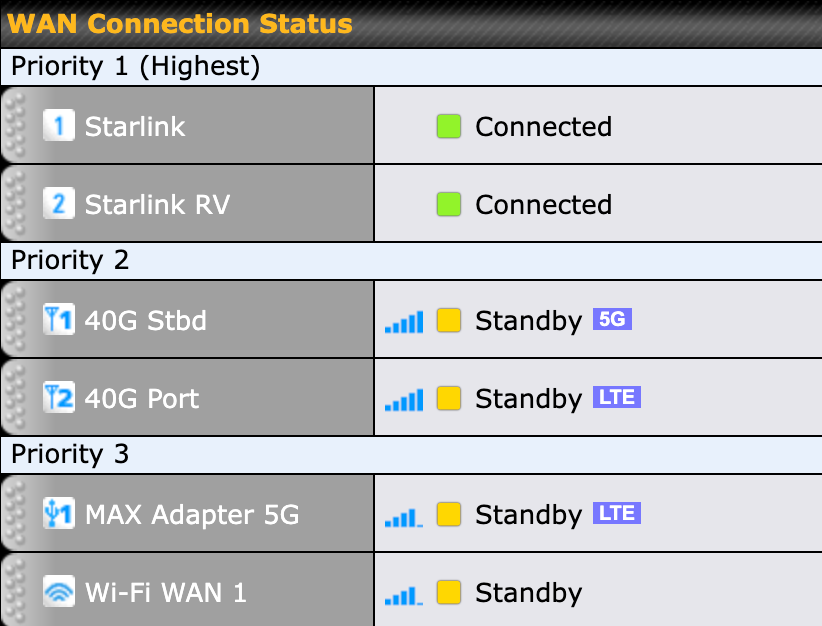 Using Starlink alone is good, but combining it with cellular or remote WiFi is even better. I go through my settings and configuration with a Peplink router for a high quality remote work setup.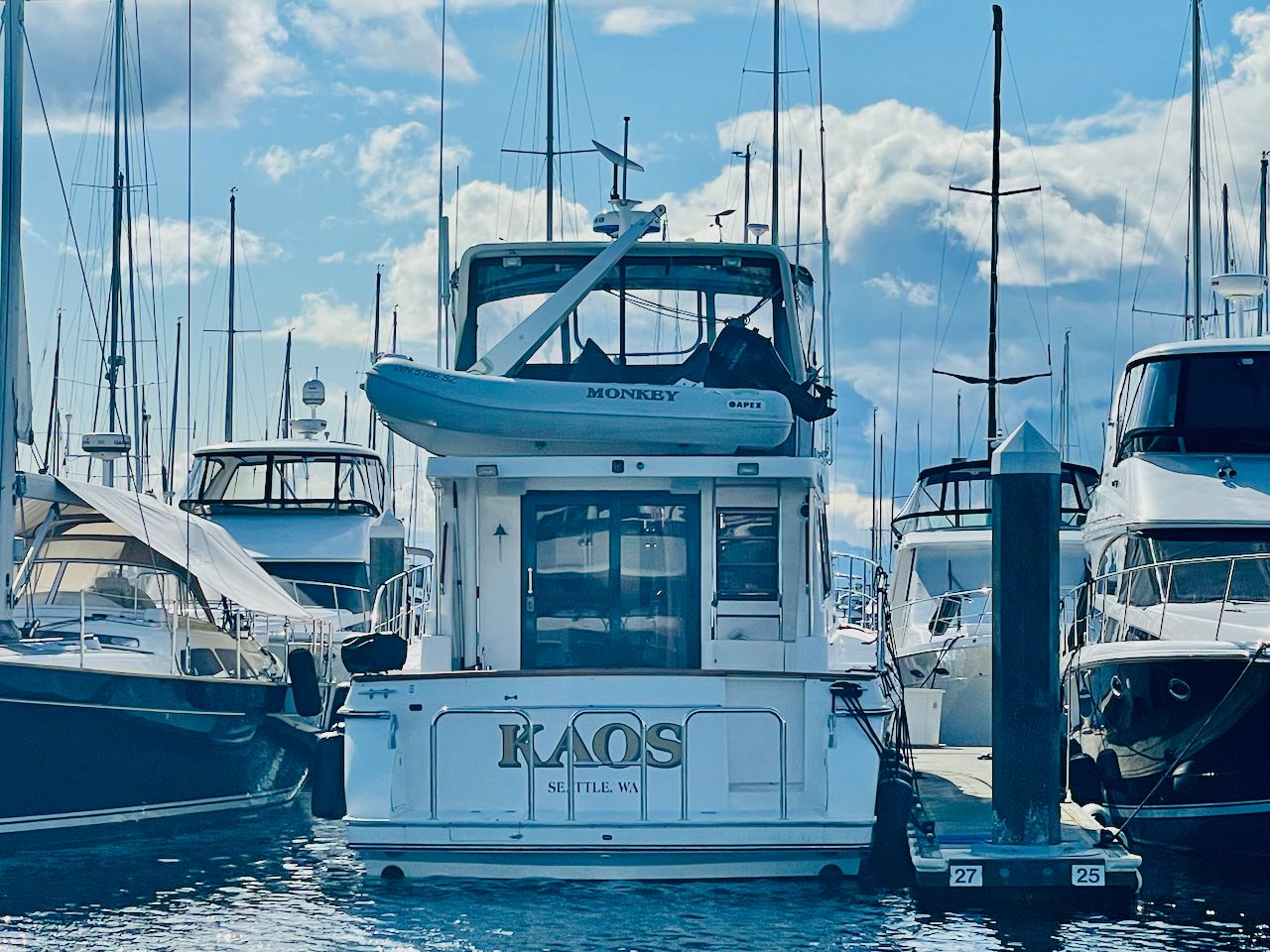 Historical Articles
These are older articles which may not be as useful to current Starlink capabilities, but are still interesting to see how things developed.
Below is an article on using the original round dish in a marina and aboard before roaming (portability) was available, and with some limitations.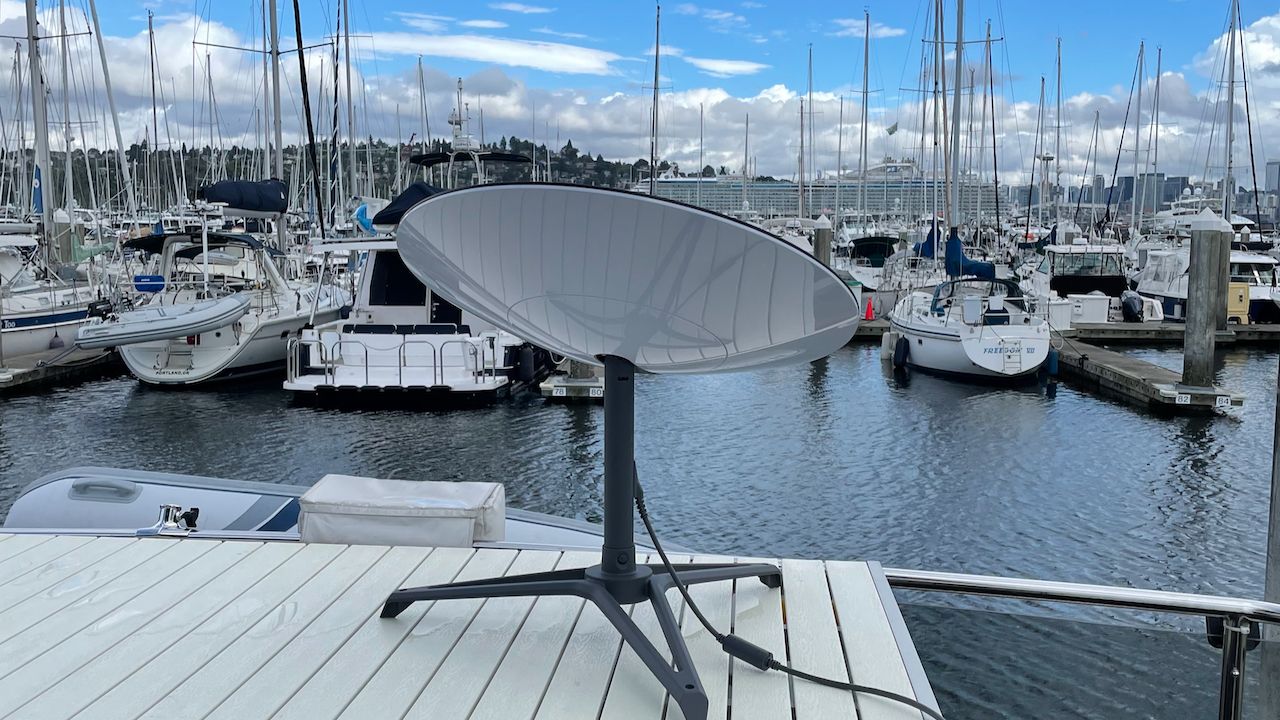 In February 2021 I started testing Starlink for the first time in a marina and on the boat and found a lot of things to be lacking. Much of this has changed, but here is how it looked then....