One of the most important things to me and my crew is the ability to connect to the Internet for voyage planning, staying in touch with family, social media, and relaxation. Having a reliable setup has always been one of my top goals, usually leveraging several technologies. Rendezvous has a similar setup to some of my other boats, but with some modifications and improvements.
There's a newer setup I'm using now as of 2020 – check out the updated system below.
Internet Defined
I find that defining what "having Internet" means is pretty important when scoping out a new system for myself or a client. It means very different things to each person or setup, and can be very simple, or very complex. For me, it means a few things:
On-board WiFi network offering 2.4Ghz and 5Ghz bands and both a private and guest network
Managed network – similar to what I wrote about in Managing internet usage on your boat, I want my networks to have priorities for various devices, and ensure I always have connectivity for critical things.
LTE internet source – one of my sources for internet connectivity will be from LTE SIM cards, and I would like to have the ability to switch between at least 2. I do not need the ability to have two active all the time. I need the ability to control roaming, which SIM is in use, and to set bandwidth/usage alerts.
WiFi internet source – my backup source of internet is 2.4Ghz/5Ghz remote WiFi networks. I need to be able to connect to various networks that I see, with or without passwords, and boost them so I can use them aboard.
Ethernet ports – certain critical items need to be directly cabled into my local network so that they have always on access both to the internet, but also to local devices for higher speed transfers.
It seems simple to define this, but it helps a lot in understanding what devices and solutions you can use. In particular, the 2.4/5Ghz WiFi bands seem to be something people still overlook, even given my Marina WiFi is hard article. Many routers only provide 2.4Ghz which is, frankly, inadequate for most boats today.
I do not have satellite internet anywhere in my list, as I am not going offshore, nor do I need internet in very remote locations like Princess Louisa Inlet or the like – there I rely on my Garmin inReach to send/receive text messages for safety, and the rest of the time I use my local WiFi network for on-boat stuff, and enjoy the view/location. The monthly cost for most of the satellite systems is pretty high, and the bandwidth you get as a result is pretty low for my use cases.
What I chose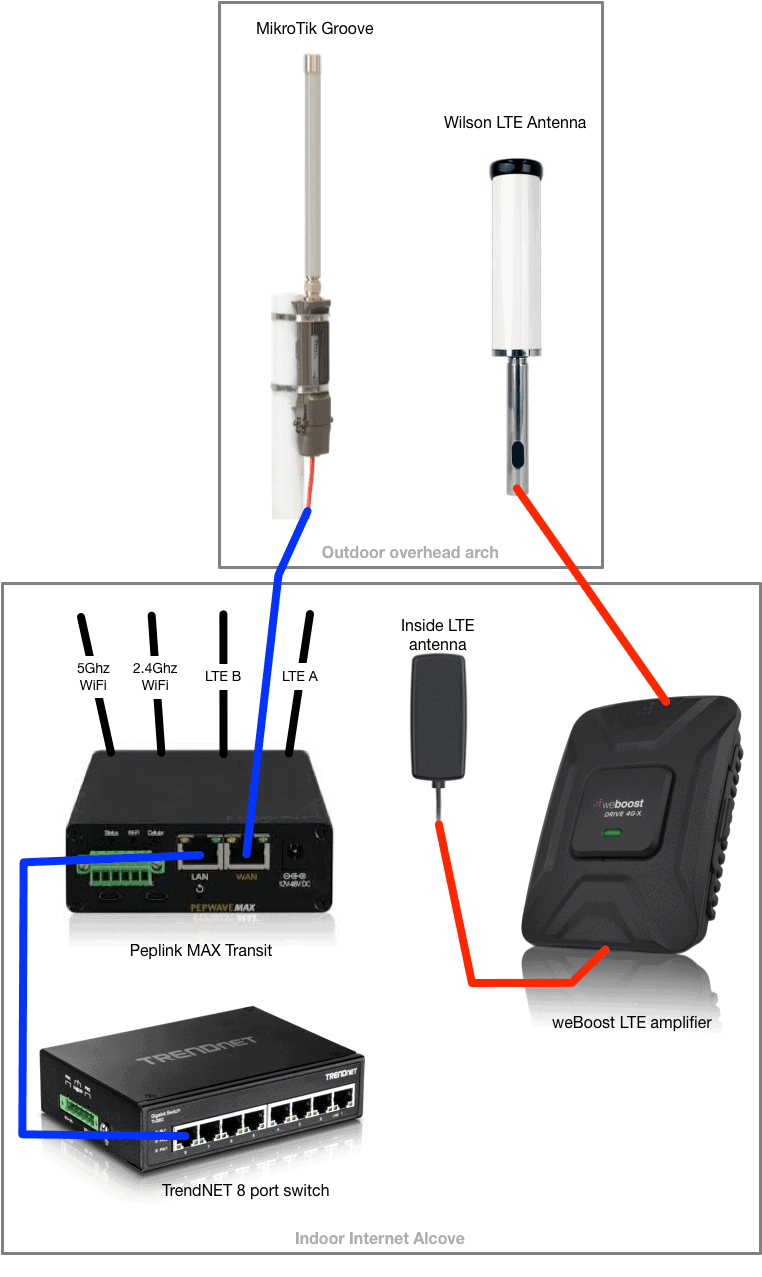 Improvements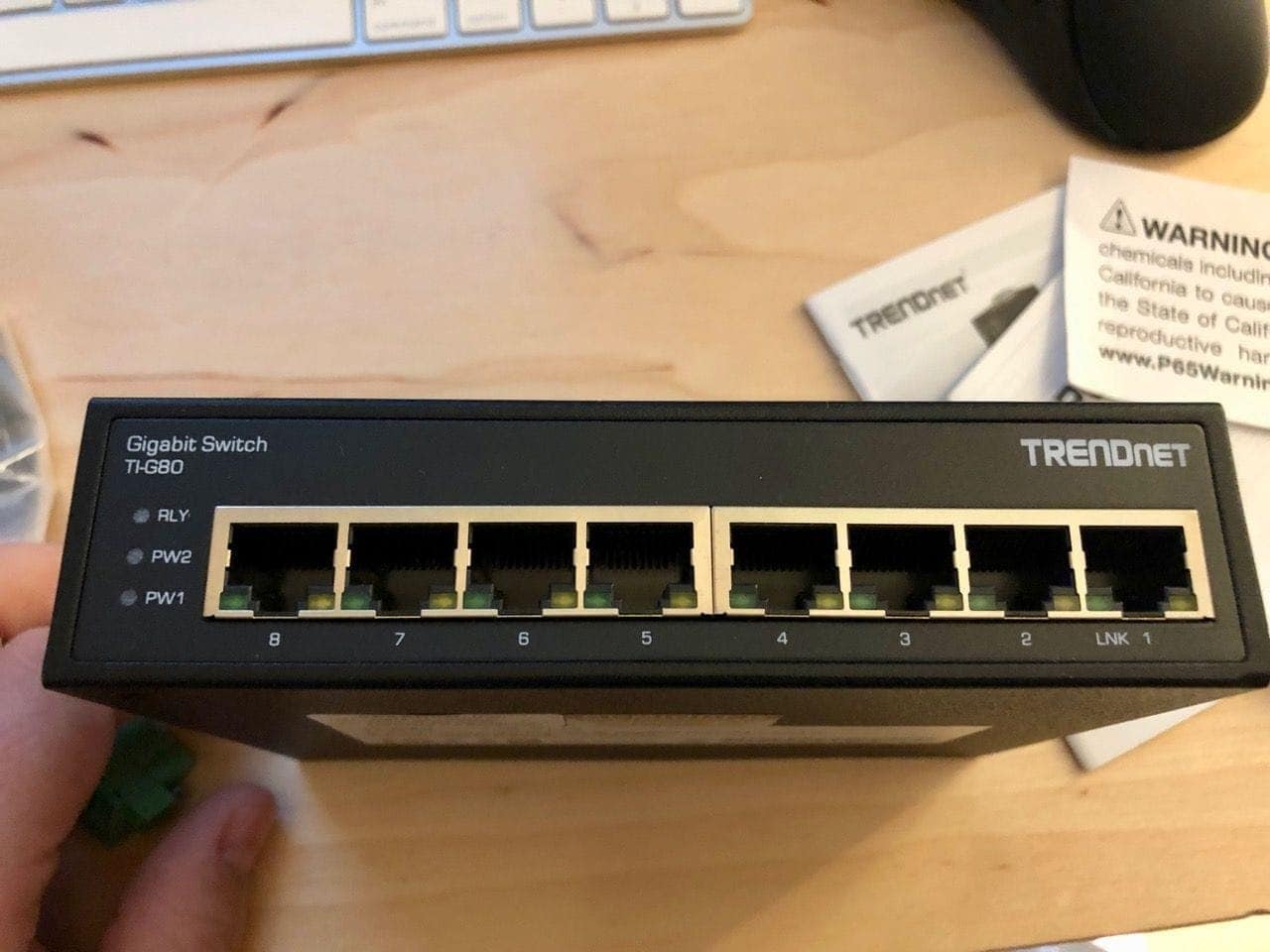 TRENDnet switch
On previous boats, I used products from several other companies which were able to run on DC power, but had some heat and performance issues. The TRENDnet switch runs off of DC power too, but can take two power sources for redundancy, and is made for "industrial" purposes. It has 8 gigabit ports which work very well, and have never had any performance issues.
This switch has performed very well the last 10 months. It has been in both the cold and heat, with lots of vibration and movement, along with devices coming and going. I have a second one in use for my Furuno network which transmits far more data while underway, and have had zero issues with that one as well.
Wilson LTE antenna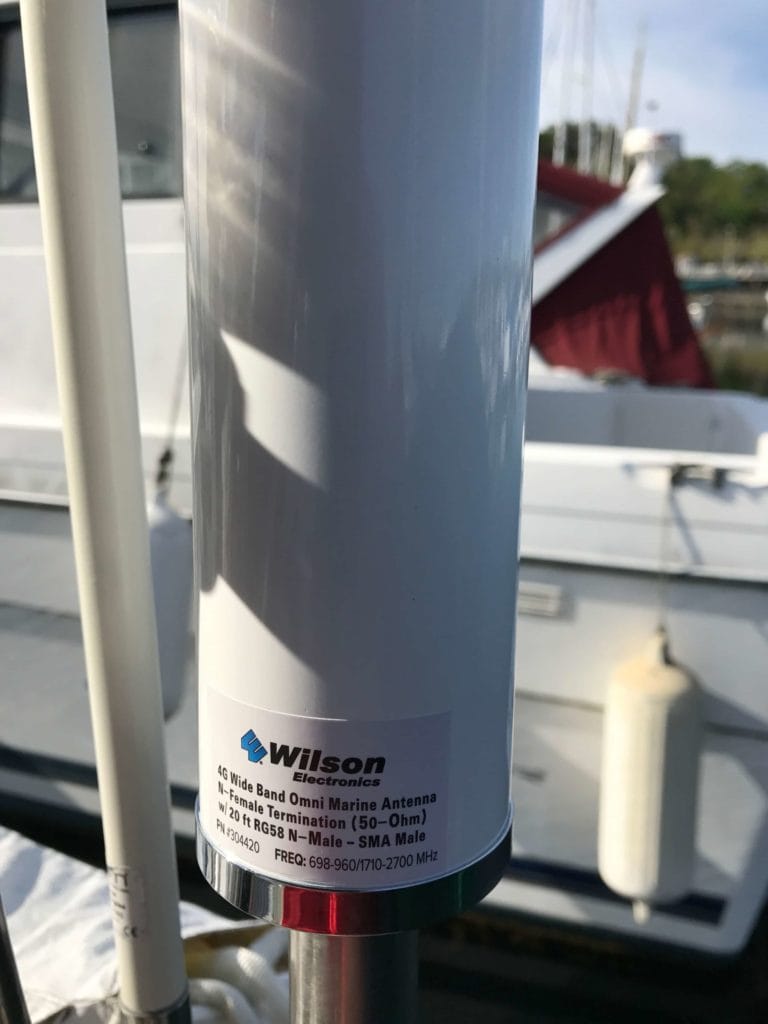 This isn't a new piece of equipment, but I have made it my primary choice after a ton of testing last year with various other types of antennas. Since then, I have tried a few other antennas, but none of them have been built as well as the Wilson. It has an excellent marine mount, which makes it very easy to install, and very stable. The performance from the antenna is excellent – a new-fangled antenna with an additional 1dB isn't worth the poor mounting or additional cost. ?
weBoost amplifier & internal antenna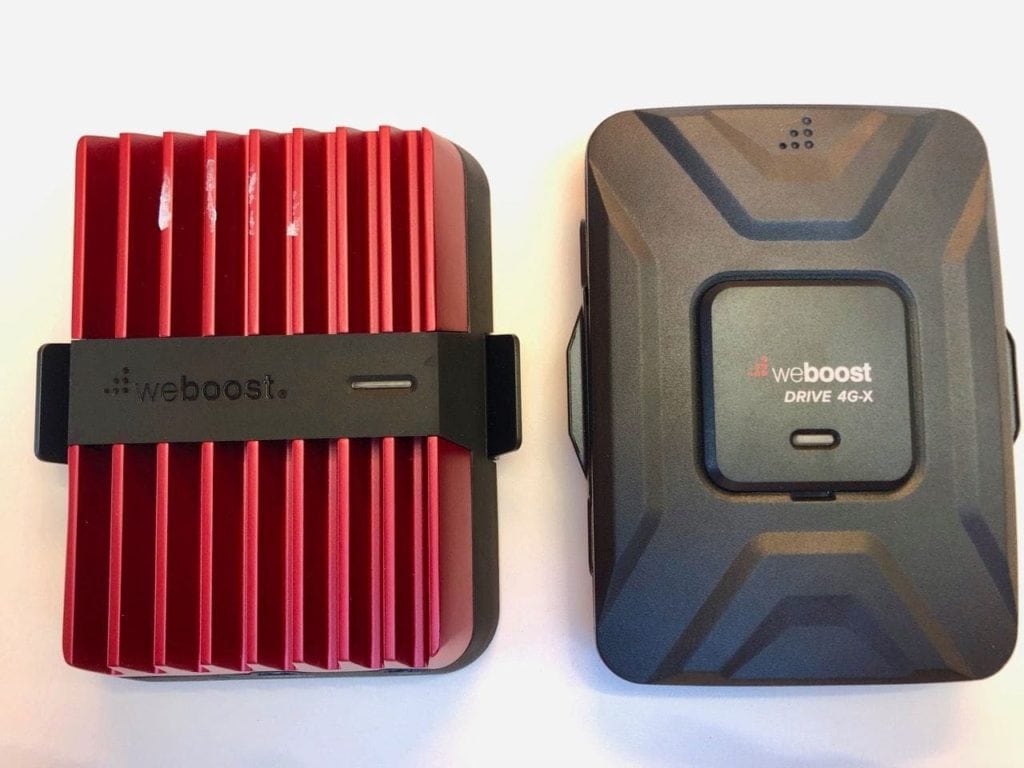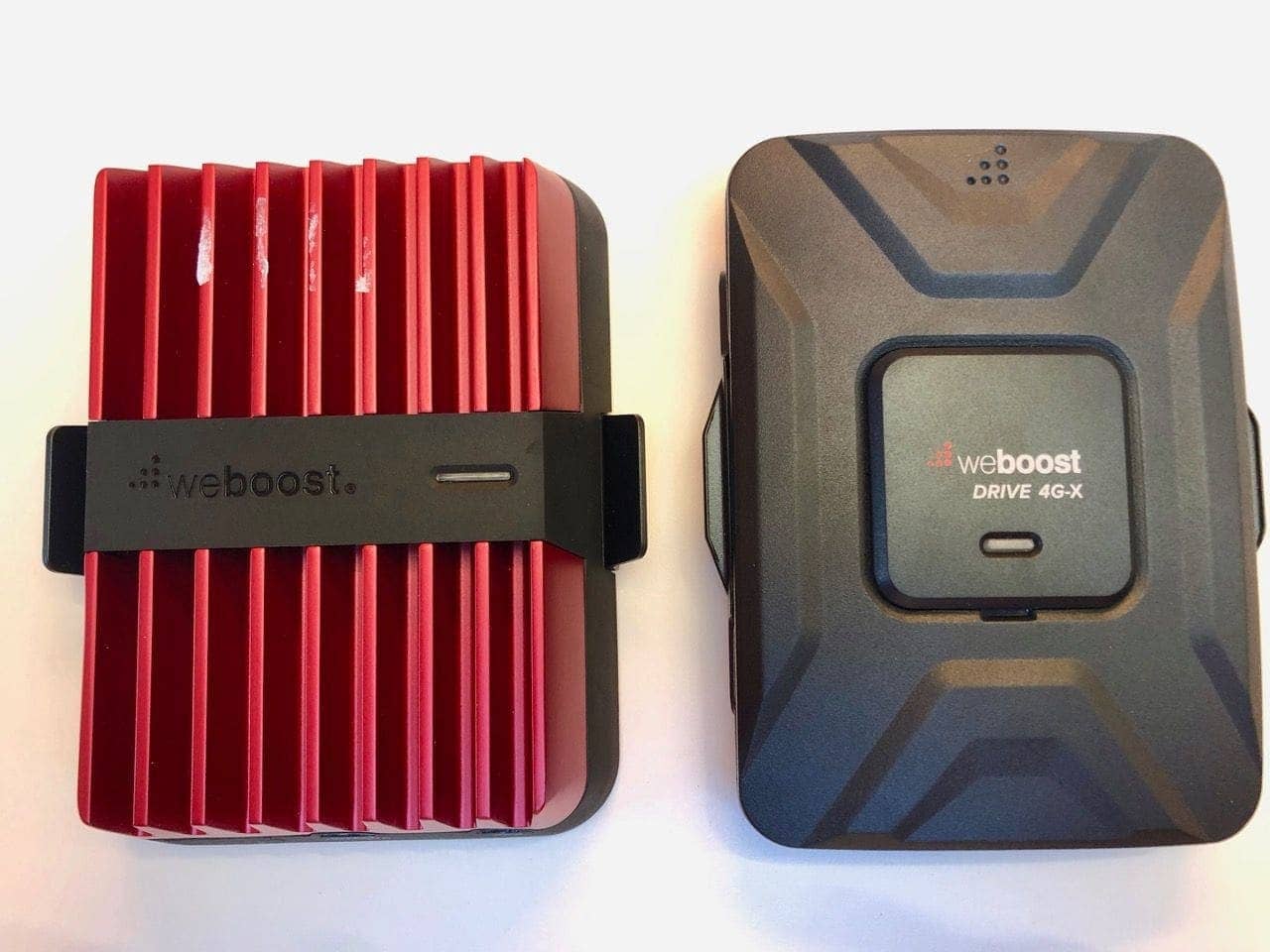 I have used the weBoost line of amplifiers from Wilson for a long time. The Drive 4G-X has been the best choice for almost 5 years, but a few months ago Wilson released the Drive Reach, which I have been testing with good results. The Reach has over 3x the power as the 4G-X for connecting to remote towers, and double the power for the inside antenna. As a result, it has a big heat sink, and a larger power supply. I hope to have more extensive testing completed soon.
I've also been playing around with various internal antennas to provide better coverage not only for the Peplink router, but nearby cell phones. More on this testing soon as well. ?
So far, these improvements have provided a more reliable and powerful internet setup for all of the trips we've taken on Rendezvous, and even while at the dock.
📡 by purchasing products I link to, you help me keep my site running, and afford to buy and test more stuff. Thanks for helping support SeaBits!
Subscribe to SeaBits News
Get all the latest & greatest posts delivered straight to your inbox
Please check your inbox for a confirmation email!
Something went wrong.