The Peplink BR1 series of routers have been around many years and have provided a cost-effective way of adding internet connectivity aboard. They were always very simple and straightforward with minimal ports, and for a long time, only one WiFi band. The MAX BR1 Pro 5G is well beyond those older models and has a number of improvements. I've been using mine for a couple of months, and these are my initial impressions.
🛒
I write about technology that I test myself, and would recommend to a friend or customer. I often link to a retail partner that I trust, and may make an affiliate commission if you use those links. This helps support the site and my testing.
General Overview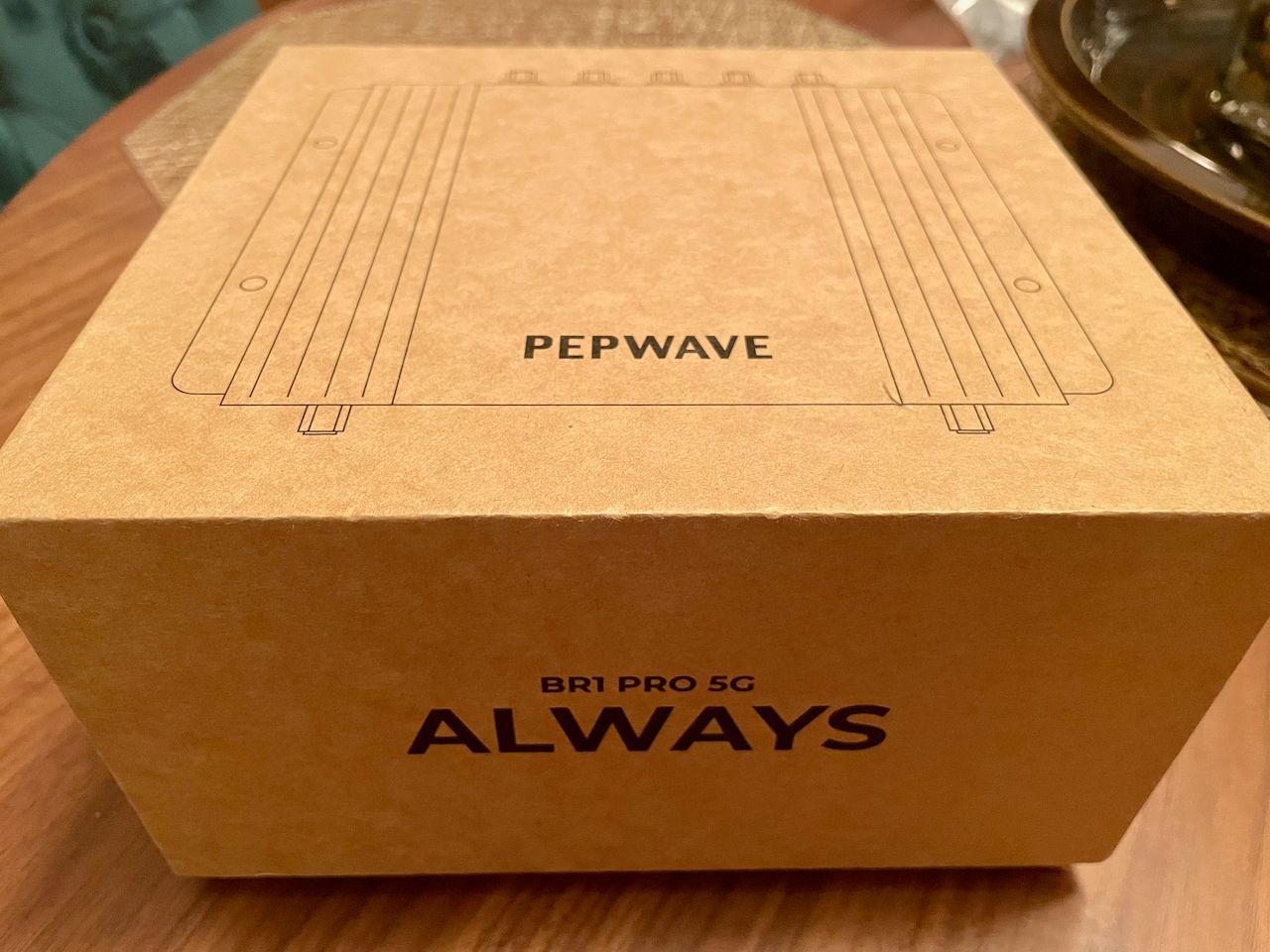 The MAX BR1 Pro 5G is almost nothing like the older versions. It has a new CPU, two LAN ports instead of one, and can operate both 2.4Ghz and 5Ghz WiFi. Not only that, the CPU itself rivals just about anything else in the MAX line and the WiFi radio supports one of the more modern standards - WiFi 6. You can find the datasheet here.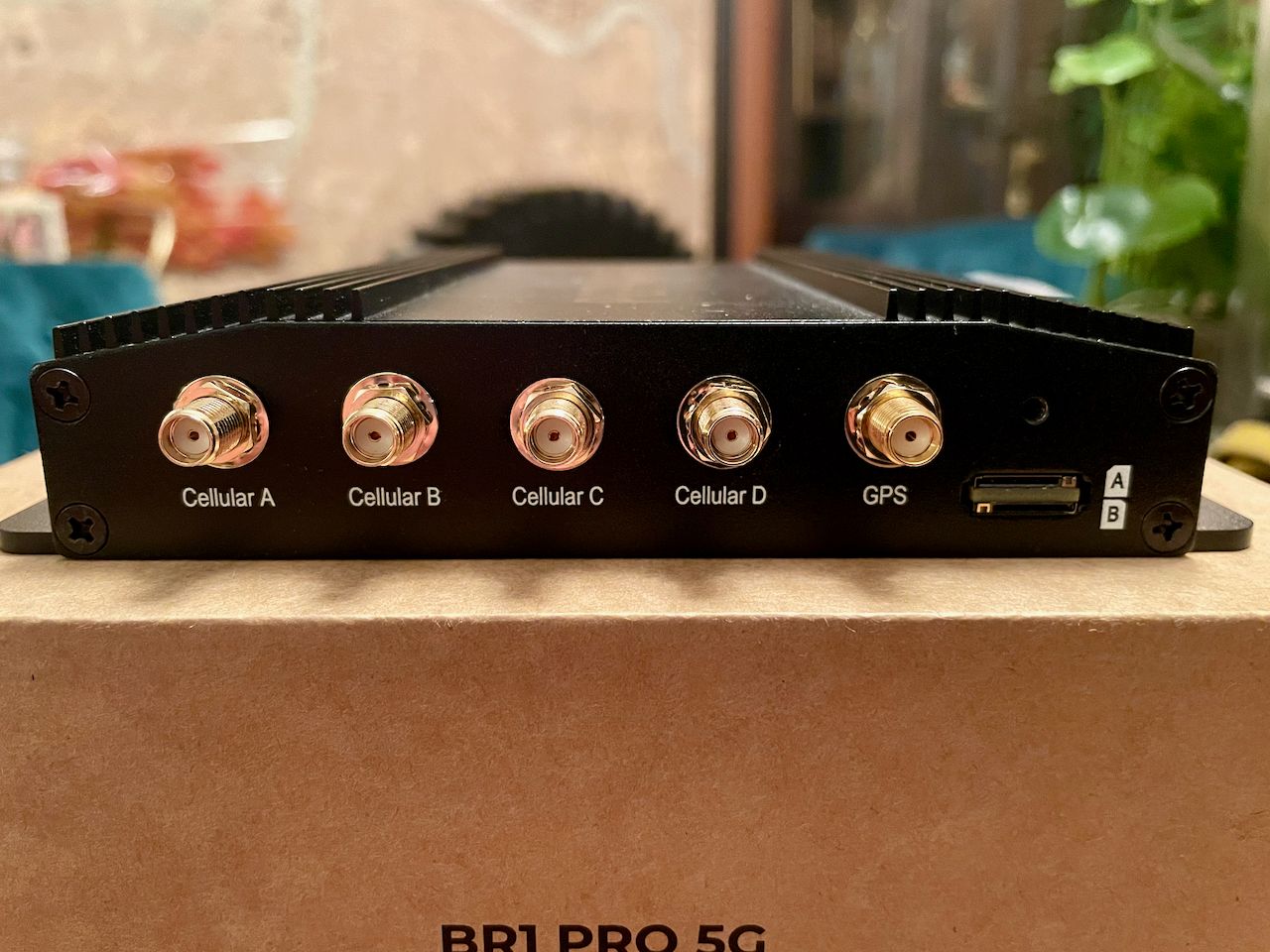 Here are some of the highlights:
5G modem with redundant SIM slots - this modem supports both 5G and CAT-20 LTE.
10/100/1000/2500M Ethernet WAN port
2x 10/100/1000M Ethernet LAN ports
Simultaneous Dual-Band (2.4GHz / 5GHz) Wi-Fi 6, 2X2 MU-MIMO Wi-Fi, WAN and/or AP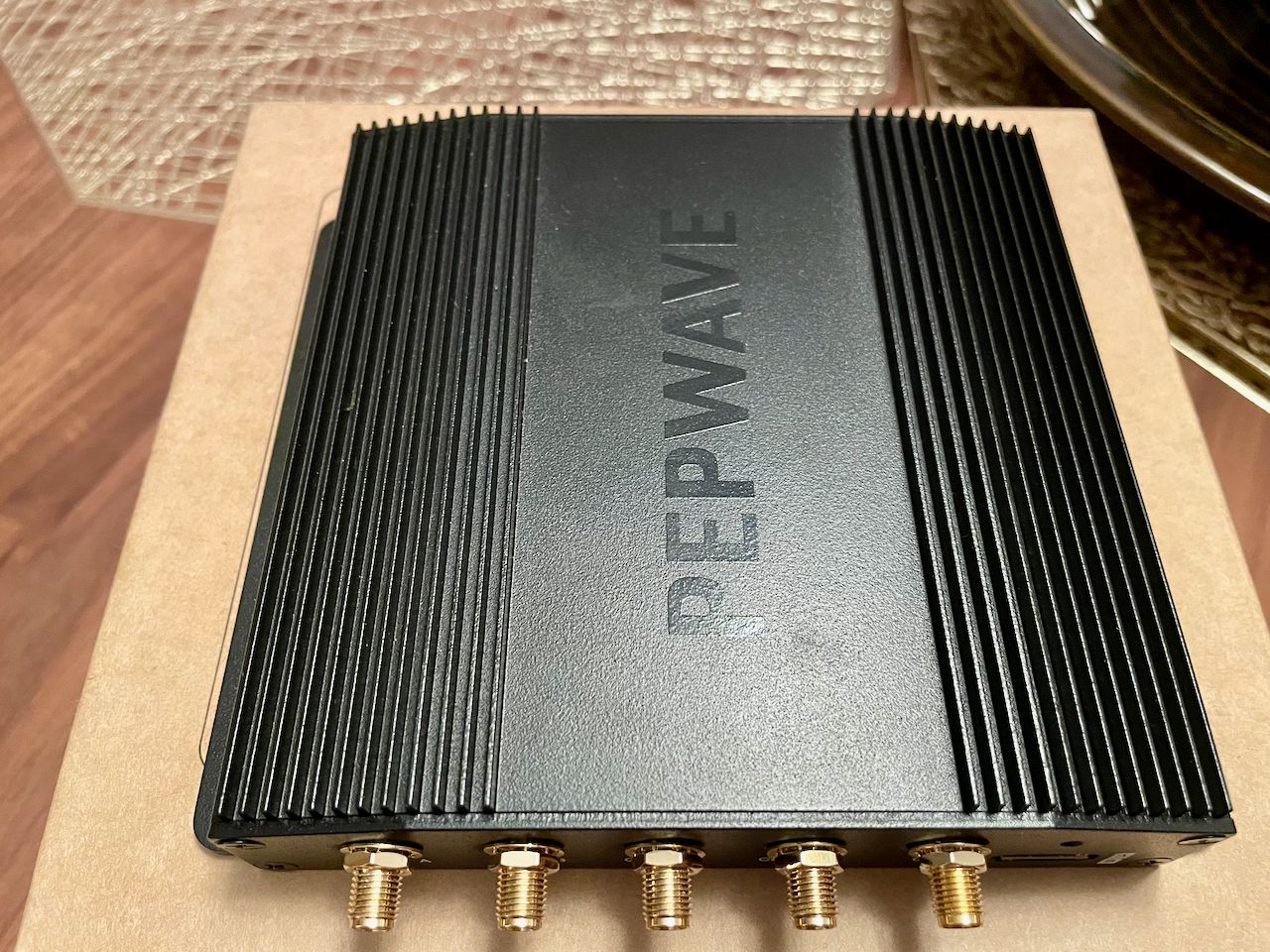 Because it is a CAT-20/5G radio, you'll find that it has 4 cellular antenna ports and a GPS antenna port as well. The unit itself is bigger than the older BR1 and bigger than the MAX Transit series too. It's much wider, and feels about 2x the weight.
The spec sheet claims power consumption from 8W-19W, and I saw somewhere in the middle of that during most of my testing. The MK2 version of the original BR1 has a max power usage of 16W, and I've tested that one for a long time and seen about half that, so the new BR1 Pro 5G definitely uses more power. However, you're getting a much newer radio, more ports, etc. with the newer version. The BR1 series was very popular on sailboats for a long time due to its compact size and low power requirements, so just be aware that it is a bit higher on the power consumption curve.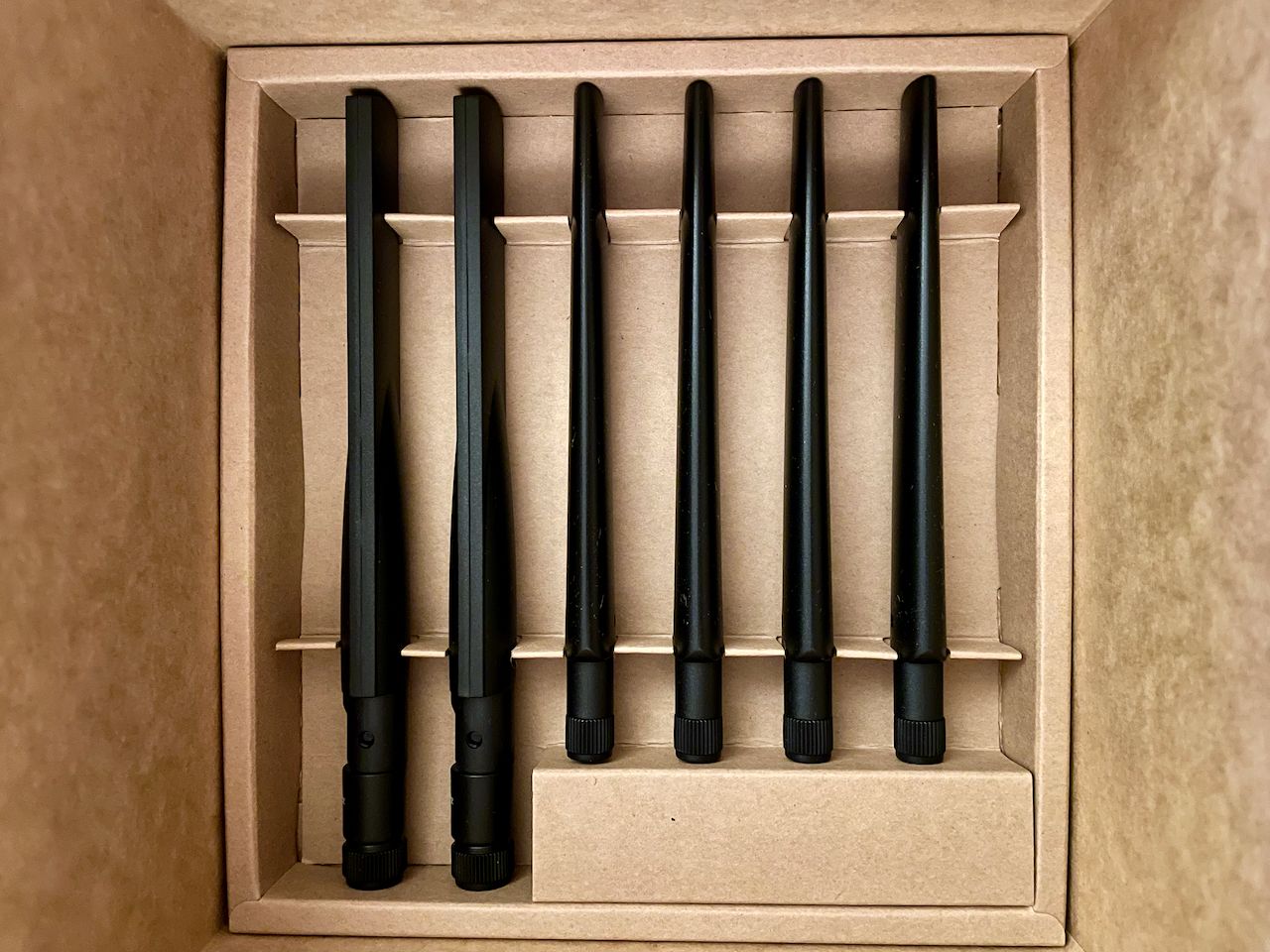 The antennas are in the bottom of the box and look very nice and orderly. You get two WiFi antennas (the two on the left) and four cellular antennas. There is also a GPS antenna further up in the box.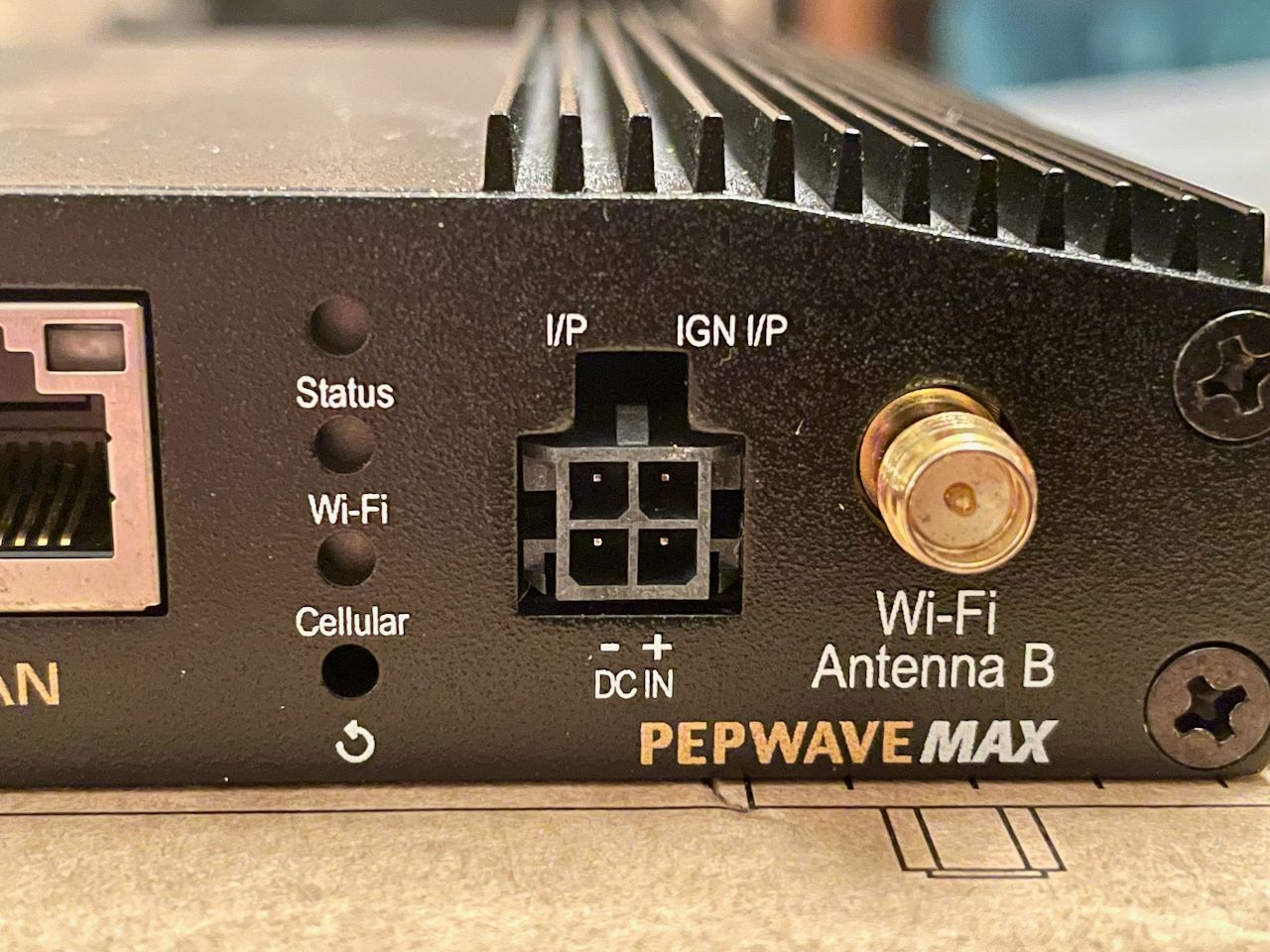 One of the annoying things is that Peplink moved to a plastic clip-in power plug with this model. You get a wall wart power supply, but to wire it in to a boat, you either have to cut that cable, or order a separate part that does not come with the product. Given that the intent is for this product to be used mostly in mobile situations, it would have been nice had Peplink simply included that cable.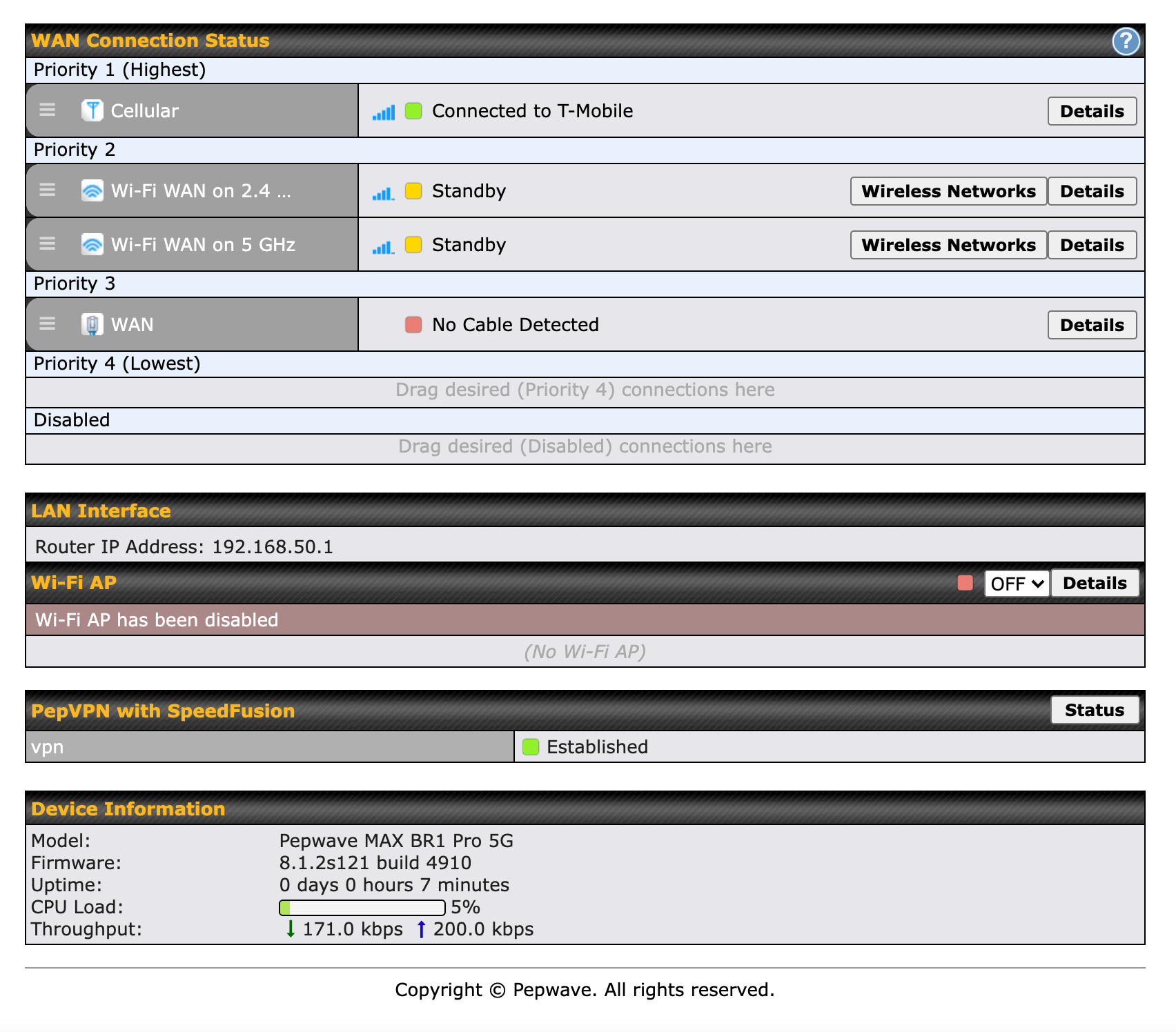 One of the nice things to see is that WiFi as WAN has two discrete items on the dashboard - one for each WiFI frequency. In some of the other recent Peplink products and firmware, there is only one entry, so you don't really know what frequency is being used. Having both gives you some redundancy as well - you can be connected to two different networks, or even the same one, but independently.
The dashboard itself looks slightly different than other versions of Peplink products in subtle ways. The drag controls for the various internet sources have three little horizontal lines, and the entire element has rounded corners. This could be just coincidental, but I don't see why they'd change it for this particular product unless maybe a refresh of that part of the UI is coming?
Cost
The MAX BR1 Pro 5G is $800 more than the old MAX BR1 MK2, which is quite a steep increase. However, I don't think you can really compare the two since the BR1 Pro 5G really seems like an update to the MAX Transit line instead of a newer BR1. The older BR1s had limited ports, very low performance, and only could broadcast on one of the two WiFi bands.
The new BR1 is faster, supports 5G, has more capabilities and ports, and arguably should have just been named the MAX Transit 5G instead of the update they did to that platform which was....not great. The MAX Br1 Pro 5G is about $300-400 more than the MAX Transit 5G, and in my opinion is worth that price given not only the performance and features, but the fact that all tech in this area is getting more and more expensive and hard to get due to supply chain challenges.
Performance
The BR1 is one of the fastest devices I've ever tested, and definitely the fastest Peplink device I've ever seen.

Performance has been excellent whether I was using 5G or 4G. I have been very impressed all around not just with uploads and downloads, but the management web interface is always snappy and fast, and the modem connects to more bands more readily than CAT-18 devices I have on board for testing.

When connected to a good 5G signal, which is still pretty hard to find from a boat, the BR1 is one of the fastest devices I've ever tested, and definitely the fastest Peplink device I've ever seen. Above you can see the performance using T-Mobile.
In the Seattle/Puget Sound area, the best performance I saw was consistently from T-Mobile, and decent performance from Verizon. AT&T's 5G coverage is spotty at best, and I never saw anything more than 4G LTE performance with their network.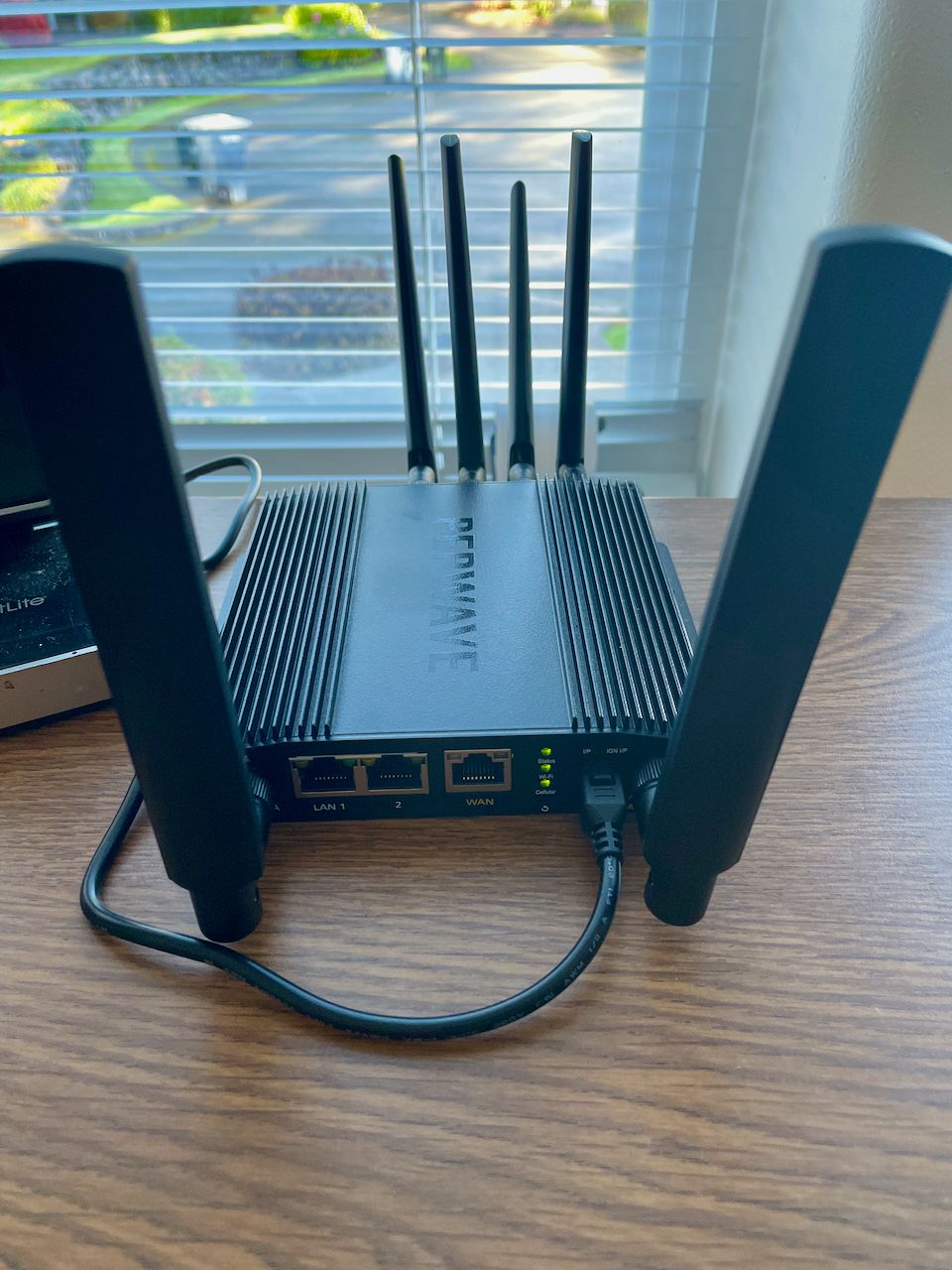 In a lot of cases, I saw performance on 4G that I had never seen on any other MAX Transit or BR1 platform. I attribute this directly to the new, much faster CPU in the BR1 Pro 5G. This is an important point - if you're looking at the BR1 just for the 5G support, that's definitely a good use case, but in my testing, it outperformed all of the other MAX Transit products I test with on 4G LTE as well.
I believe that those products, in particular the CAT18 series, were CPU limited when it came to 4G LTE in many situations, and that the BR1 overcomes those limitations. That's disappointing to figure out on one hand - it would have been nice for Peplink to actually put the necessary CPU behind those platforms - but it is also good to see that you can get better performance with the BR1.
Challenges
5G - 5G support is still difficult to find from the boat unless you are in very developed areas. Even with 5G connectivity, there have been plenty of times where it is just as fast as 4G LTE or in some cases, slower.

Status Displays - Displays for connectivity (LTE, LTE-A, 5G) are unreliable. Sometimes it shows the band you're connected to, while other times it just says "Connected to <Carrier>" and nothing else. This is most likely a bug.
WiFi as WAN performance - this was terrible in the initial firmware. It has been fixed in a new firmware you can request from support, but it doesn't come shipped with this firmware. It would be good for Peplink to get a released, public firmware out with this in it.
In general this is typical of other Peplink releases where software / firmware needs to be tweaked for it to be fully reliable and compatible.
Recommendation
If you are in the market for a fast router with a single modem, the MAX BR1 Pro 5G is the best available from Peplink right now for both 5G and 4G LTE. Excellent performance, support for as many bands as possible, more ports, and updated WiFi support.
The firmware bugs will be fixed, and other than the annoying power cable requirement, it is an excellent router that makes the MAX Transit and other products look very slow and outdated, even for 4G LTE.
I've updated my Recommended Internet Systems & Cellular Plans article to reflect that the MAX BR1 Pro 5G is my top pick for a single radio router aboard.