Josh and I wanted to have another joint sailing weekend with Dick and Jo, his parents who also have a sailboat and live at a marina in Tacoma.  The year before we had met near Poulsbo and spent a weekend there and at Port Orchard.  We had a great time together doing our usual card games, exploring the towns, and just sailing together, which we had never done.  This time we headed further south than we had in a while, to Tacoma.
We left Seattle on September 8th to a grey sky and no wind at all.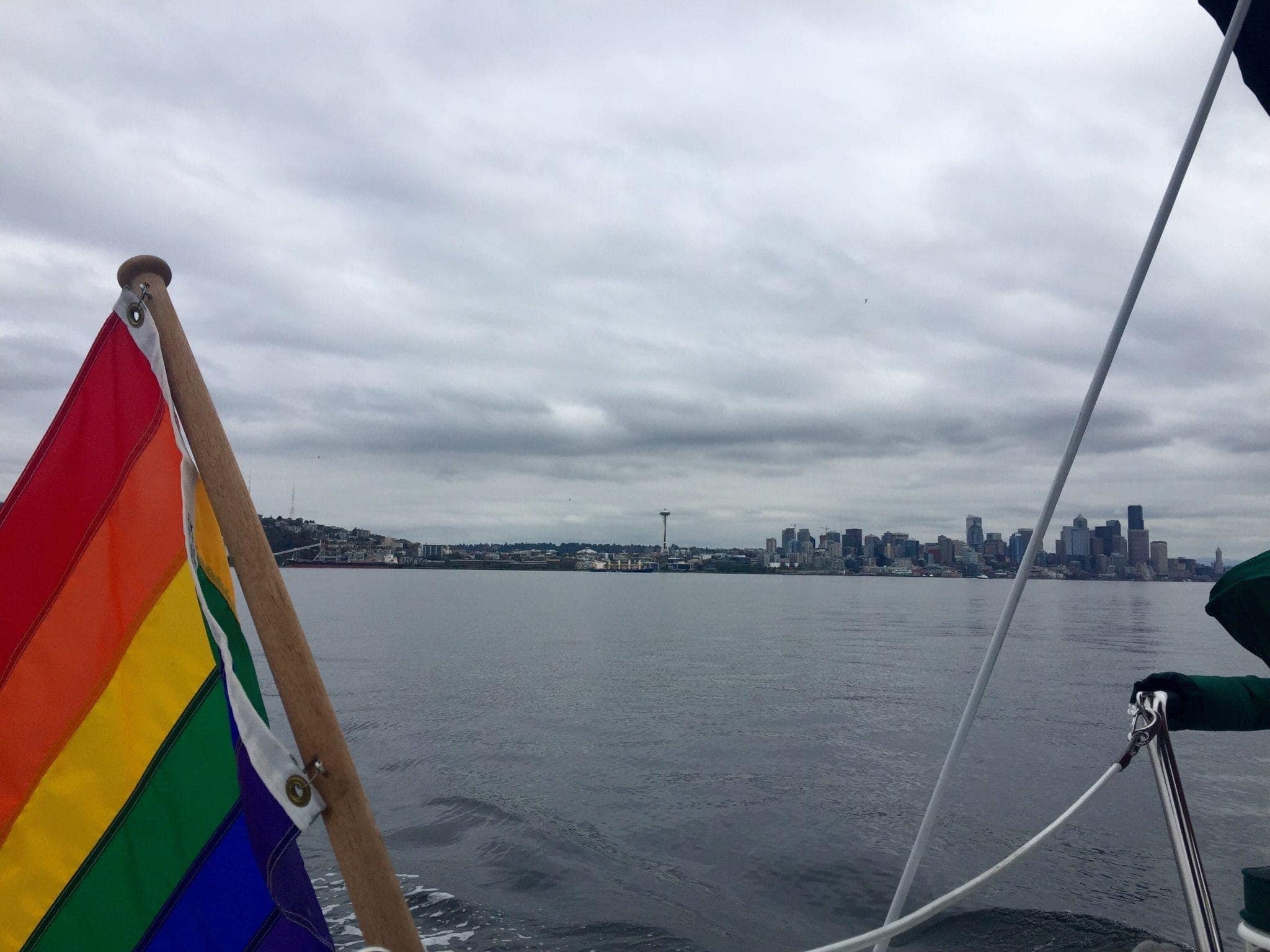 Grey skies leaving Seattle
Heading south, we passed the Vashon-Fauntleroy-Southworth ferries working their routes on the calm seas, with a bulker making it's way south to Tacoma as well.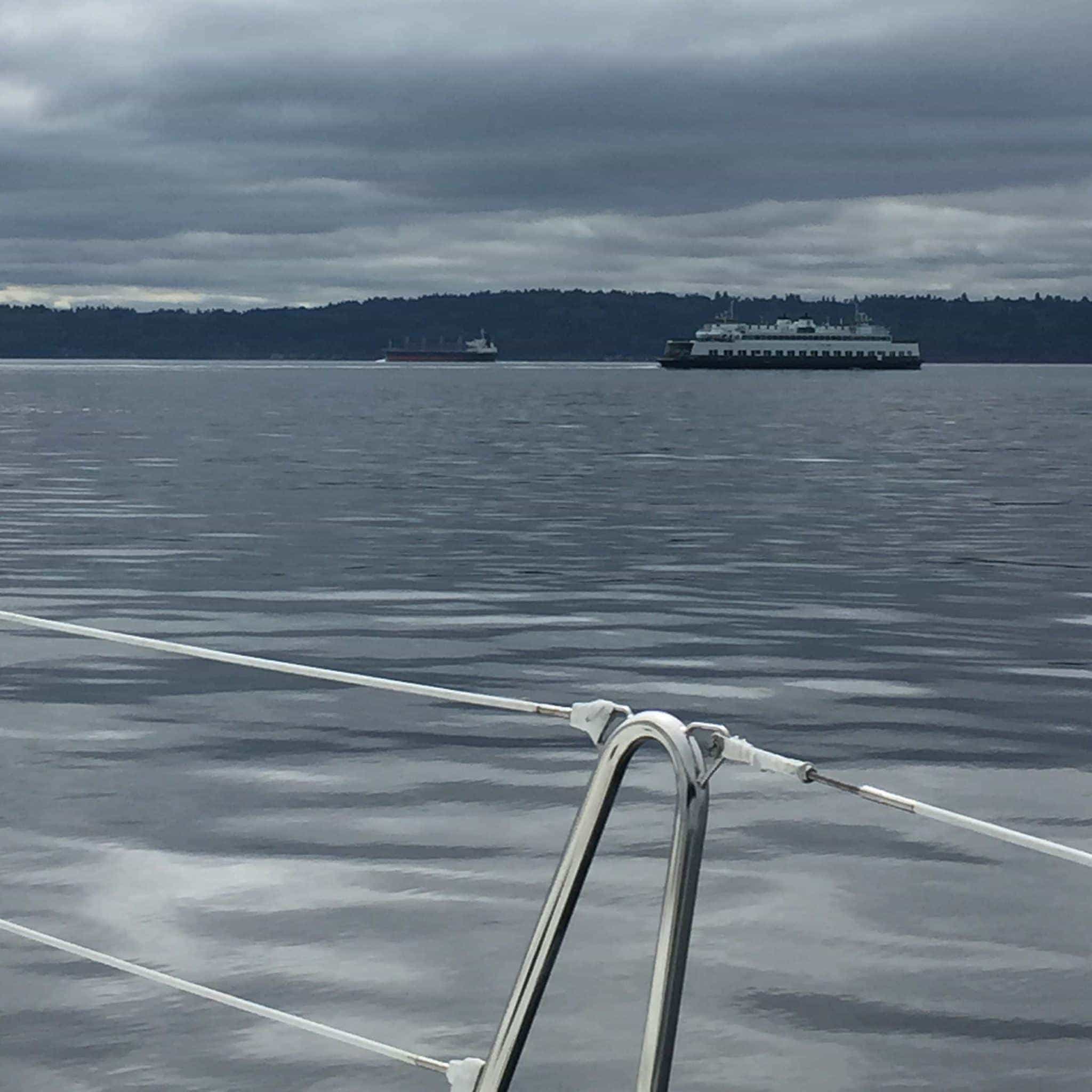 Vashon ferry and bulker in the distance
The sun came out, and we made our way into Tyee Marina without any issues – a nice 3.5 hour motor from Seattle.  We were given a slip nearby Dick and Jo's boat Noel, and got everything situated.  This was the first time I was able to get a picture of Grace's stern since I put our hailing port letters on her stern.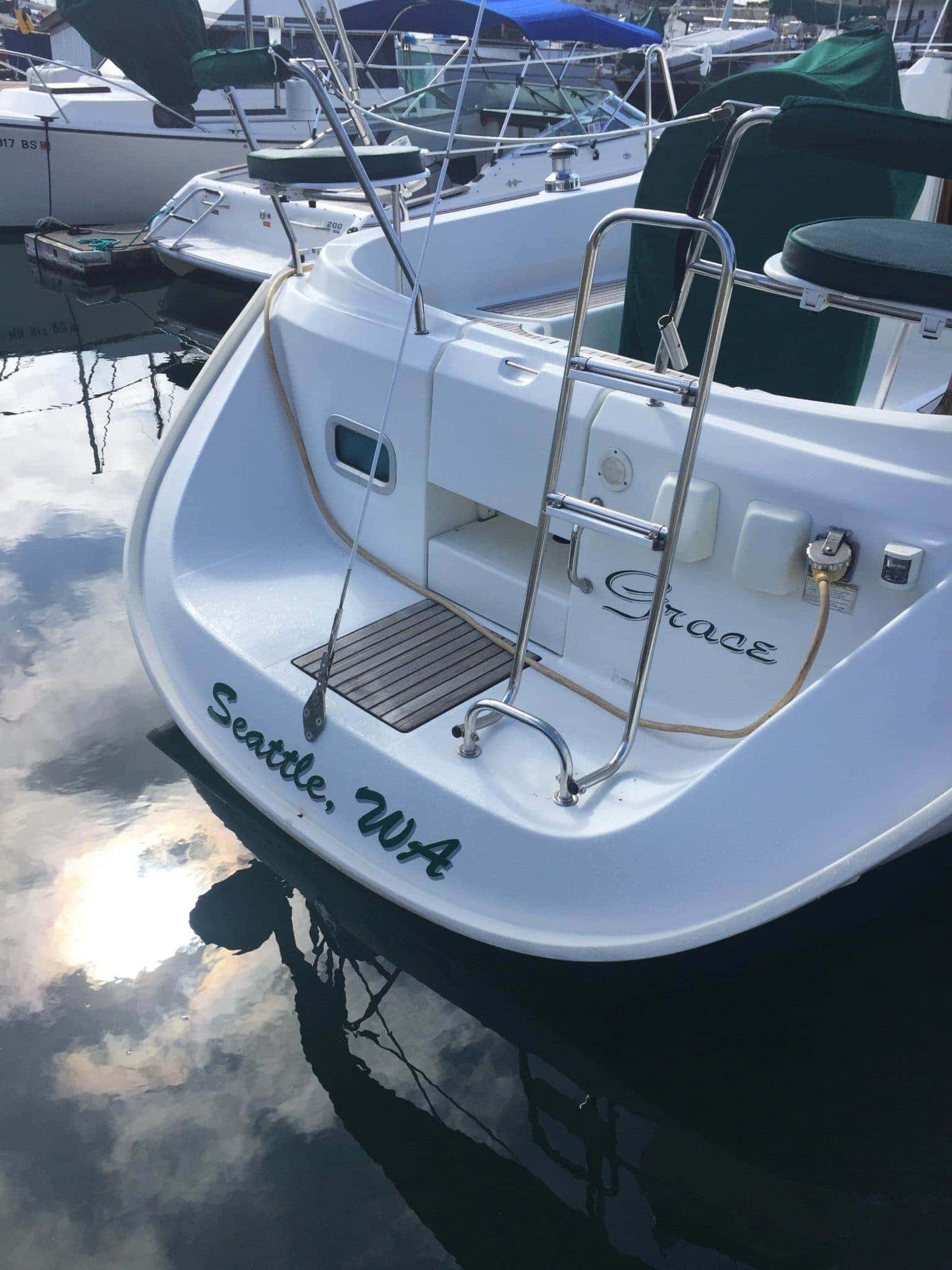 Grace's new hailing port letters that I put on upside down hanging off the stern!
That evening Heather drove down and joined us for a wonderful set of card games with Dick and Jo.  Jo has tons of games that have been passed down in her family that we always play that are super fun.  Some day I will document those here…
At one point, the boat keys and a super bowl ring (real) were in the pot!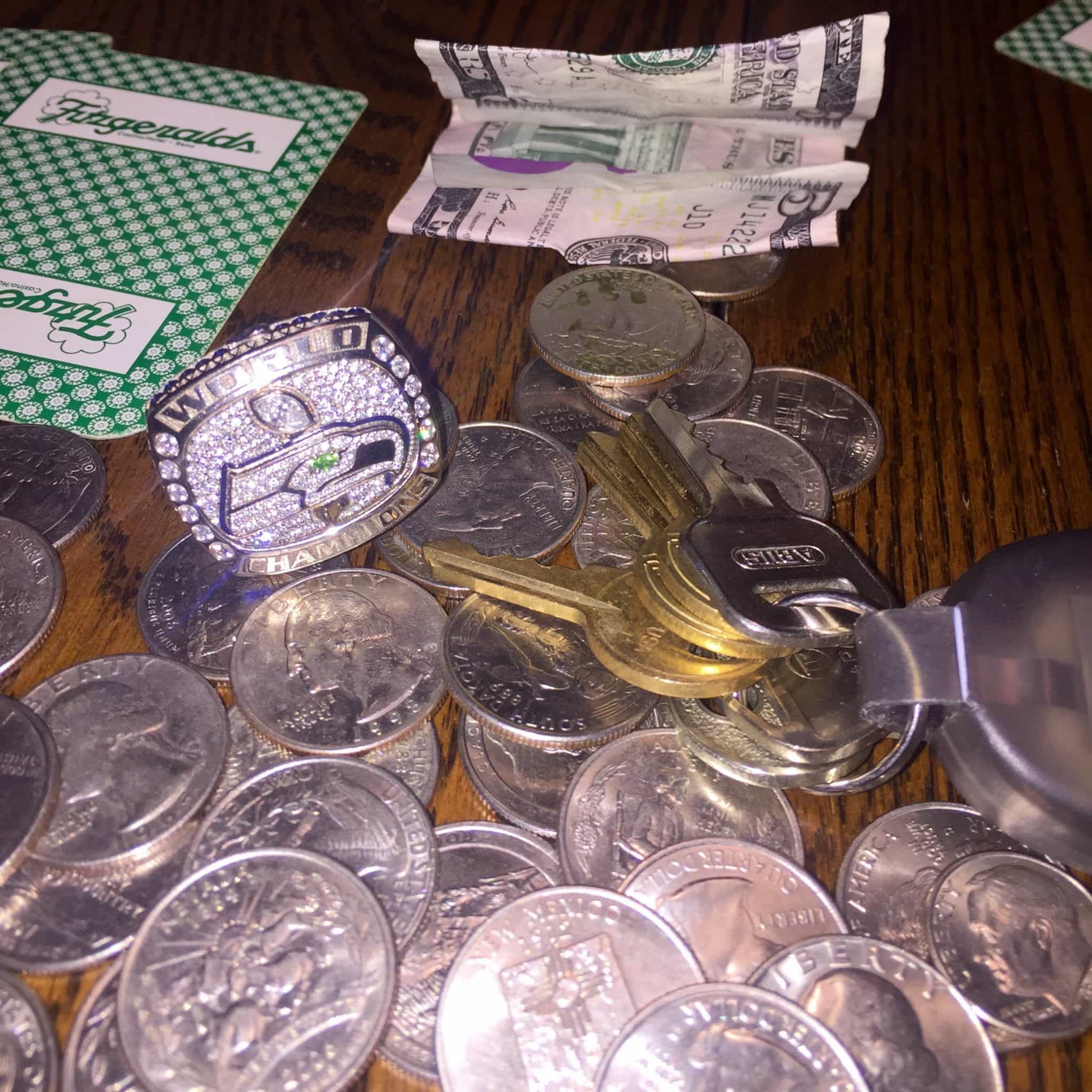 We had a wonderful three days with Dick and Jo, talking about boats constantly (me and Dick) and just hanging out and enjoying each other's company.  The weather was fantastic every day, sunny and warm during the day with a bit of mist at night.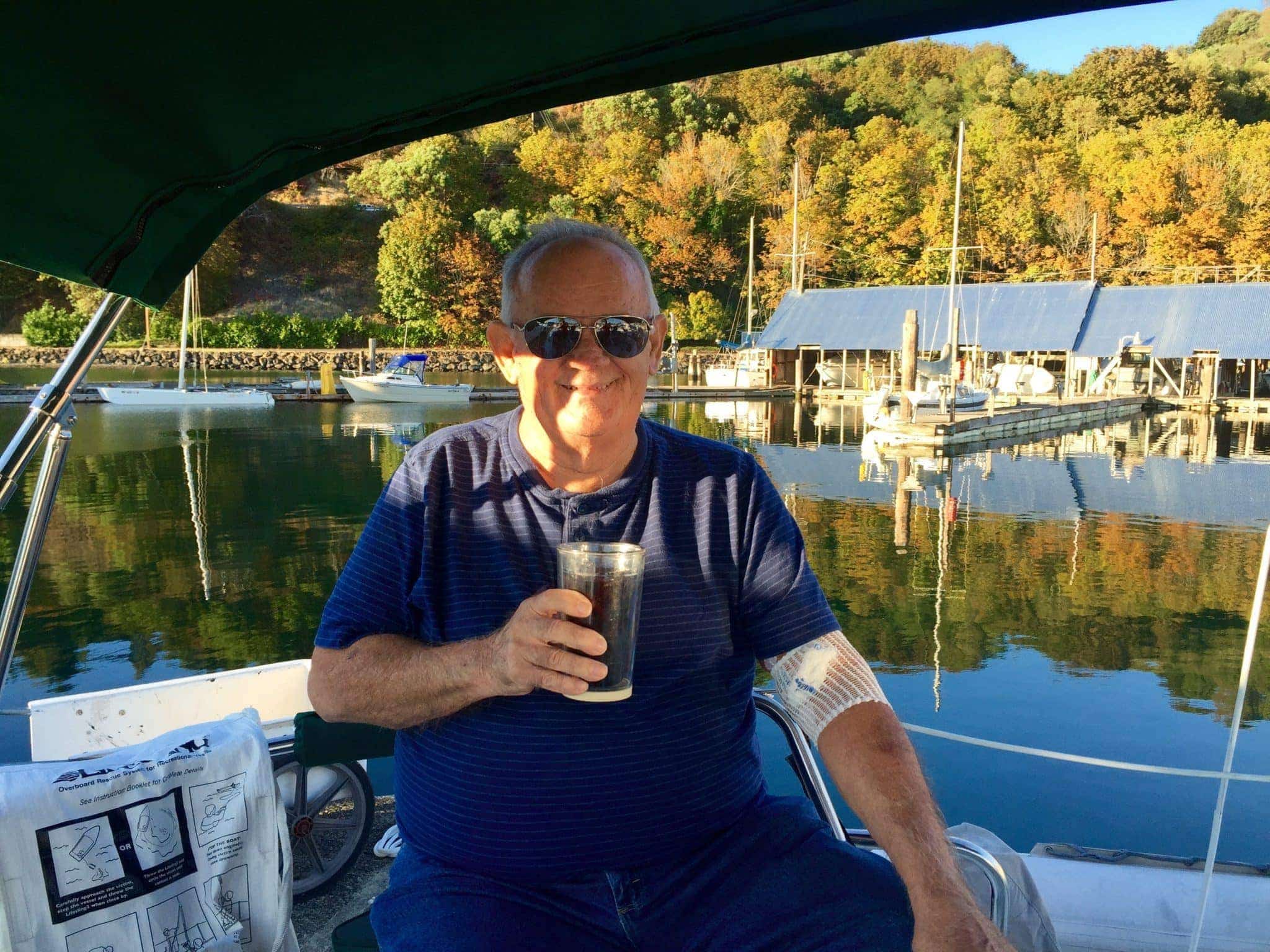 Dick enjoying a drink in Grace's cockpit.
Dick and Jo surprised both me and Josh by giving us their dinghy, which they didn't really use that much anymore.  We were deeply appreciative and spent a bunch of time learning about how to take care of it.  We were sad to go, but we had a longer trip home given the currents and wind.  We chose to go up Colvos Passage based on the more favorable currents, and the protection from the winds, dinghy in tow.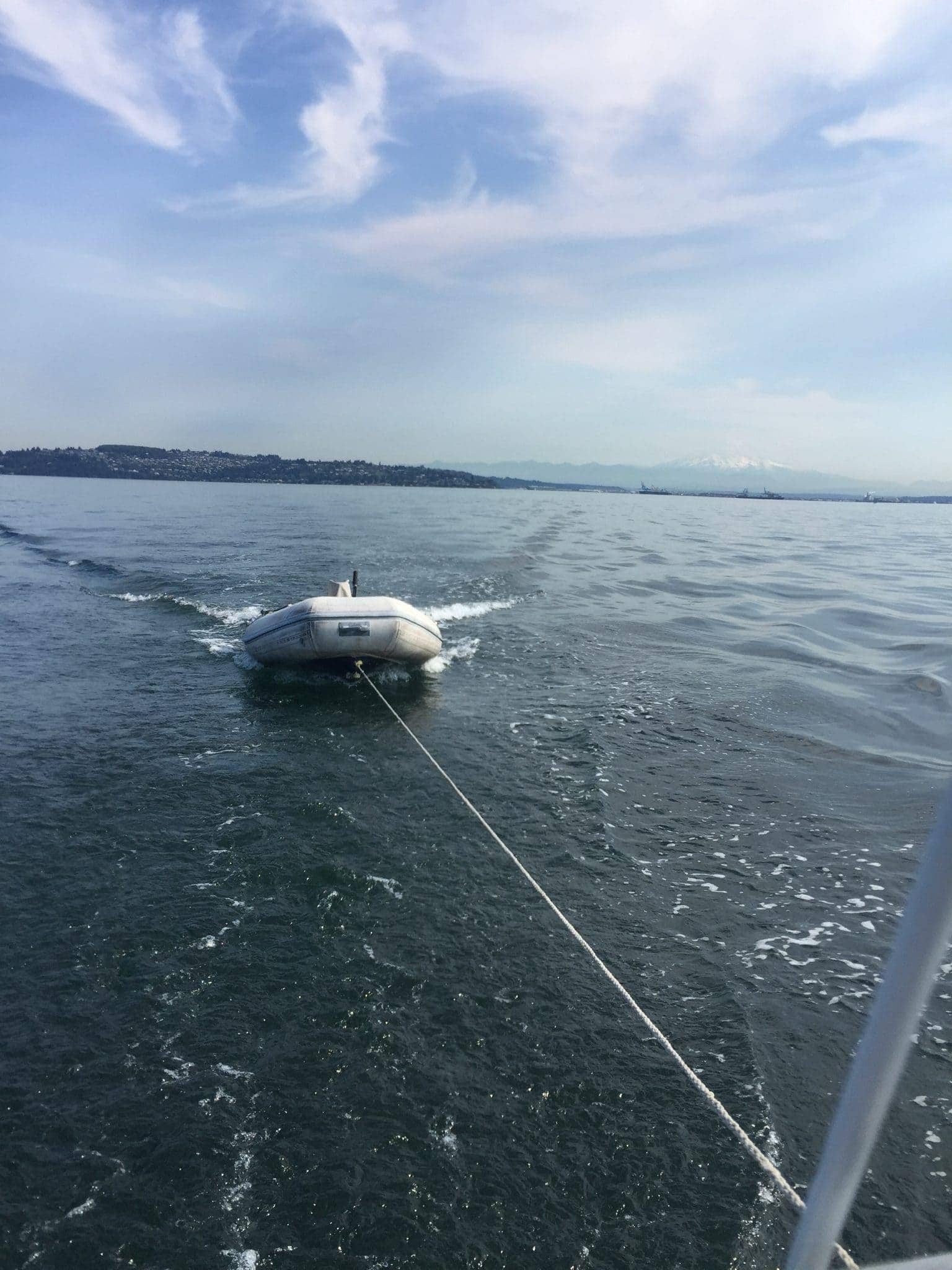 Our new dinghy in tow
While on the way back, Jo was following us on MarineTraffic and reported that we disappeared multiple times along the way.  After further investigation, I determined that a bad antenna connection was to blame.  I also suspect that having a standard VHF antenna that isn't tuned for AIS (I'm using a splitter) is probably not helping either.
We got home late but were greeted by a great sunset, cleaned up the boat from 4 days of traveling, and headed home tired and relaxed.  Next year, we hope to sail even further south with Jo and Dick to some of my favorite places from growing up – Jarrel Cove, Hartstene Island, and more!