Remote WiFi and solar panel adjustments
I've been struggling with a remote solar panel at our Eastern Washington family cabin (see Solar learning curve, and Solar panel update) but have learned a lot.  The panel and the MPPT controller seem to work very well, but the batteries are not as reliable as I'd like, and the DC loads vary so much I have been having problems depleting the available amp hours available to me.  In October I visited the site again to make some adjustments…
Most of the time was spent moving the batteries to the garage and recharging them carefully with a proper charger.  Some recabling was needed as well, as I was going to replace the WiFi APs everywhere with products I already had from Ubiquiti.  Originally I had switched to Peplink AP's both inside and out to match the routers I have at home, boat and at the cabin, but their performance was terrible compared to the Ubiquiti UniFi line, and in particular, the outdoor unit used a lot more power.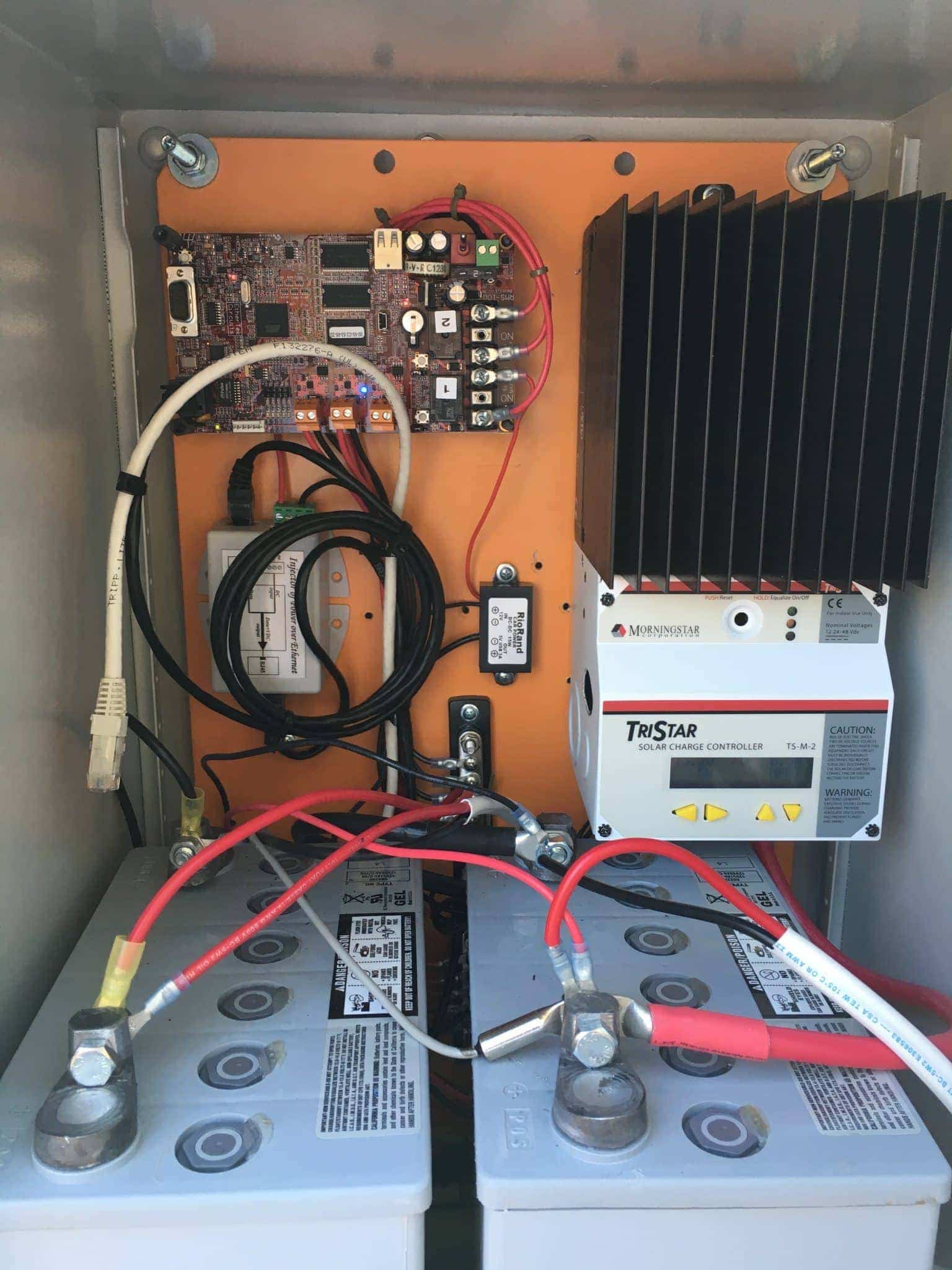 Guts of solar wifi system
In the picture above you can see the TriStar MPPT 60 solar charge controller (highly recommended) on the right, and the Remote Monitoring Systems linux box in the upper right.  There are two 51ah GEL solar batteries, a PoE injector for the WiFi AP, a 12v to 5v converter for the Dropcam mounted on the pole, and various wiring.
Once this was all updated, adjusted, and cleaned, I added the UniFi AP Outdoor that I had previously had installed here, along with a fantastic airMAX Omni 2.4Ghz 10dBi Antenna.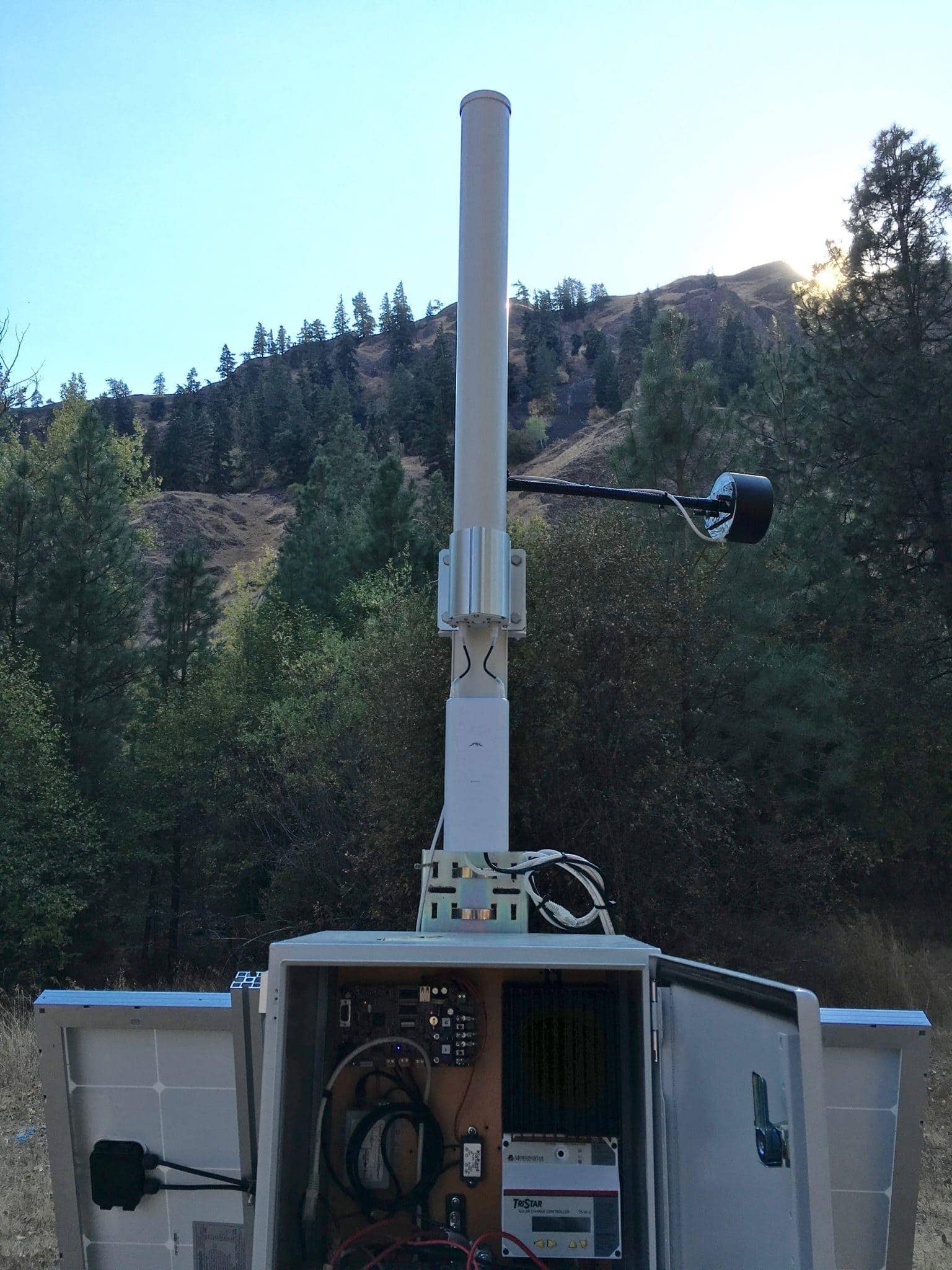 Antenna and AP
The Remote Monitoring system shuts down all loads (but itself) when solar voltage drops below a usable threshold, and starts everything back up when the voltage returns.  It also shuts everything off if the battery voltage reaches a critically low level.
Hopefully these adjustments will keep things running longer, and allow the outdoor devices around the farm to connect reliably.  Only time will tell.