It seems like I have been in a perpetual search for ways to hold cups, glasses, cans, and other drinks while underway. That's why I was very excited after hearing about a new universal drink holder made by Zarcor.
They are the manufacturer of a number of other products that you should definitely look into if you have a boat. My favorite project this last year was replacing my cockpit hatch boards with custom doors which they made. This new universal drink holder is made of the same high quality Star Board material, crafted with a few neat tricks to help your drinks stay on board.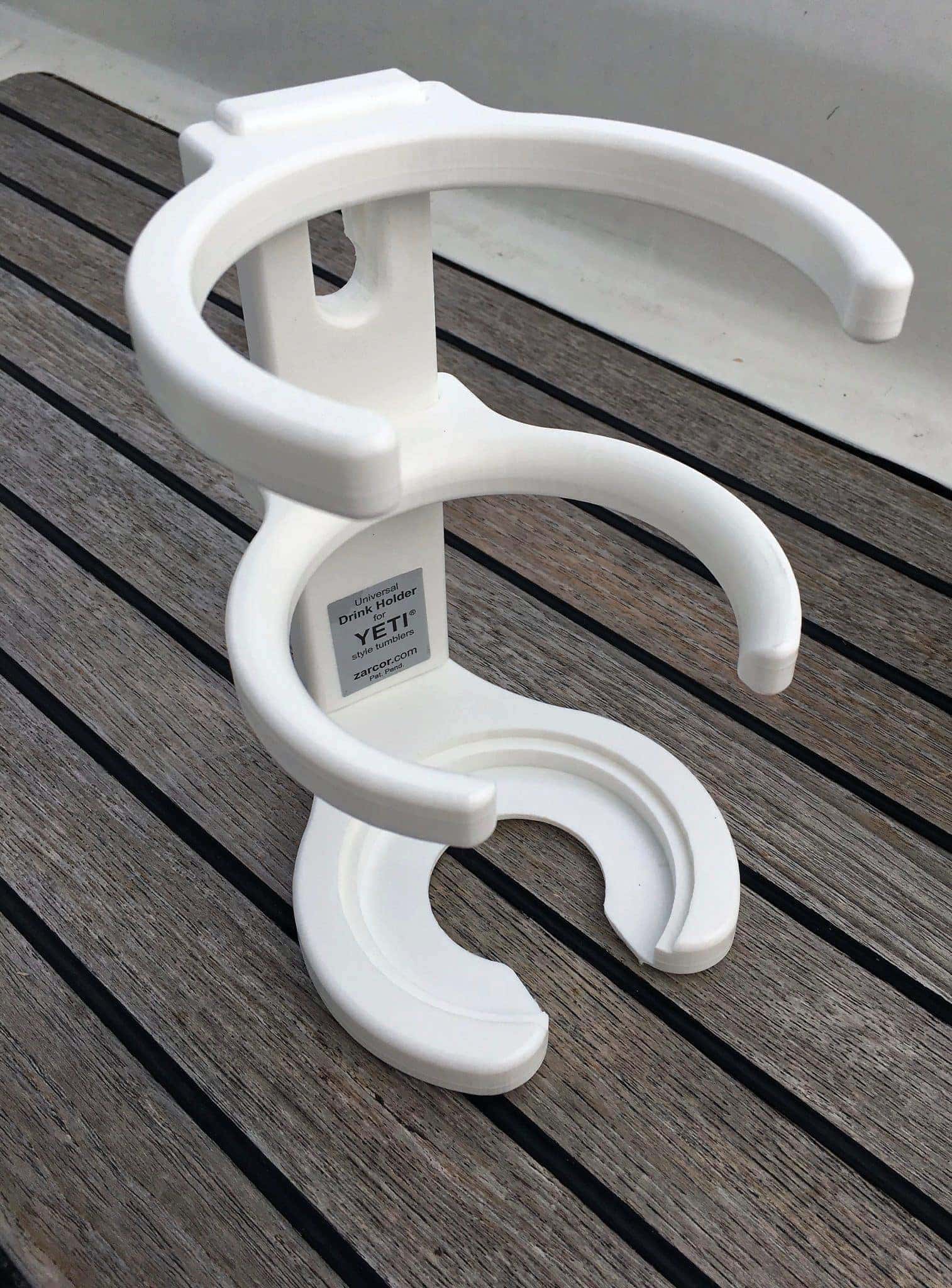 The main body is a three tiered affair that is designed to hold large drink glasses as well as varying sizes of smaller drinks. The partial circles of material start out large at the top, and get smaller as they go down. The bottom plate has various sizes routered into it to allow for the drinks to seat securely.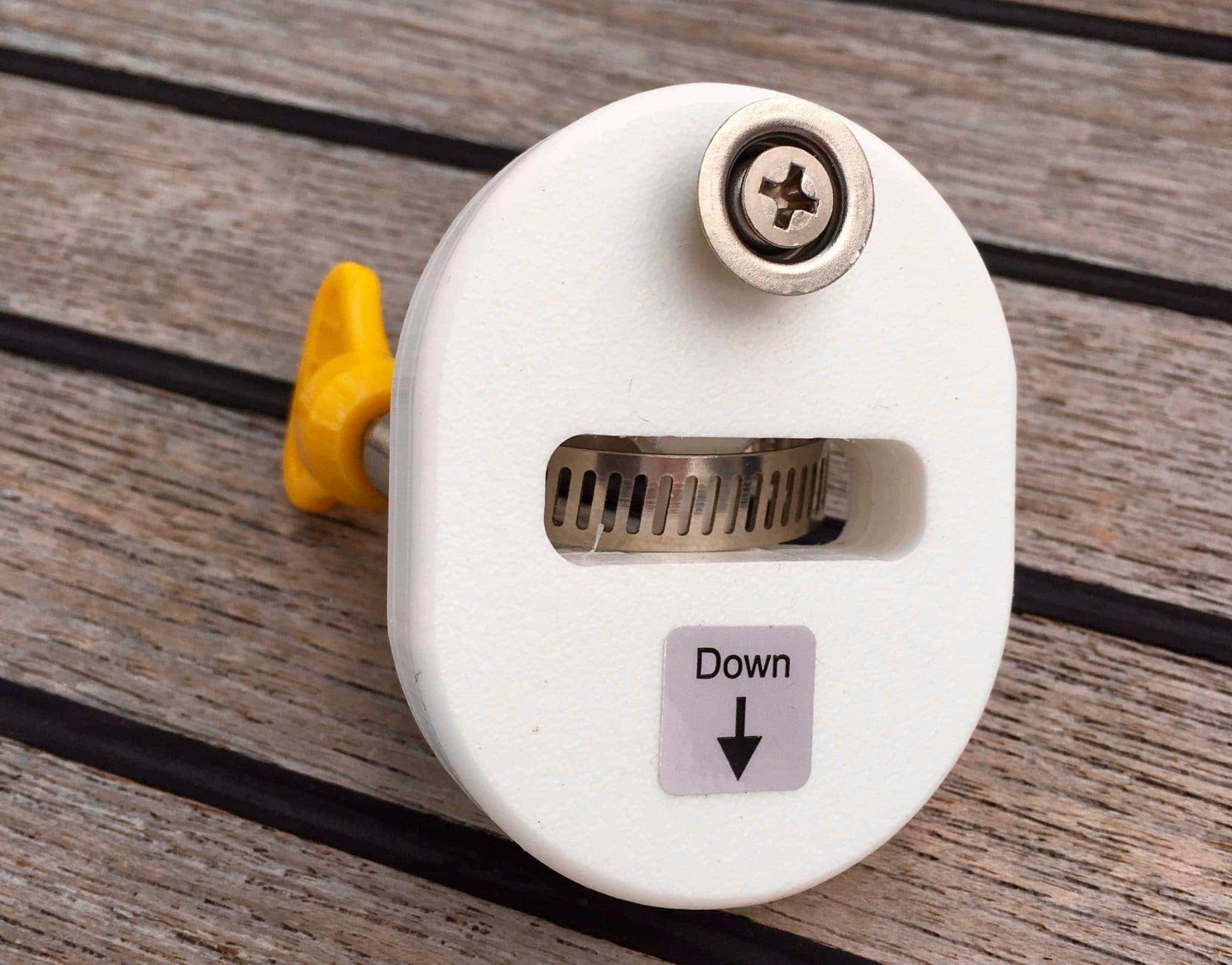 The main body clips onto the mounting pad, which has a convenient stainless steel clamp and hand tightener. It will fit on 5/8″ to 1-1/4″ rails, and acts like a gimbal so that the main body swings freely back and forth.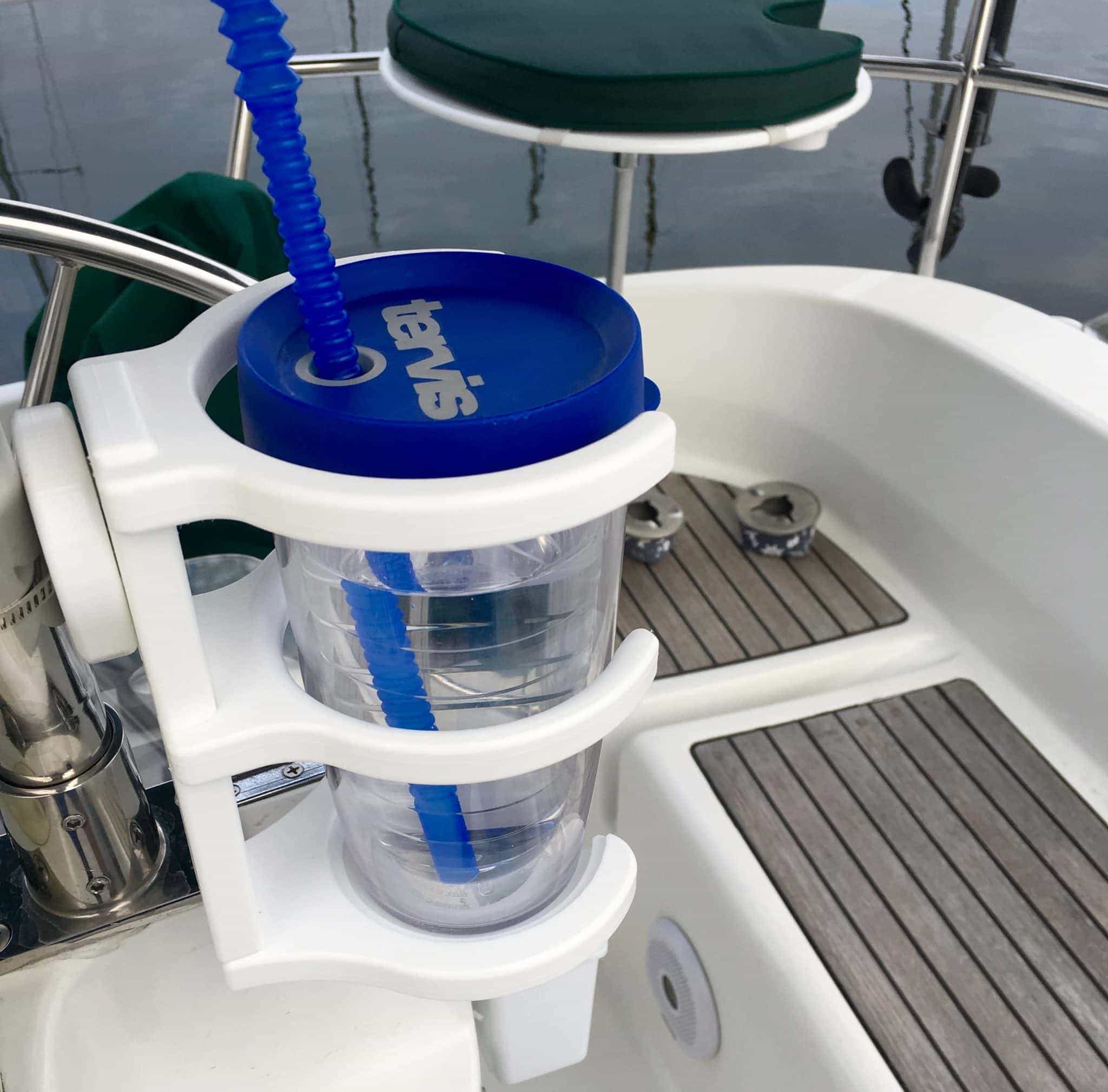 Our favorite Tervis tumblers fit perfectly
The best part is that they hold our Tervis tumbler glasses perfectly. We use these religiously for cold and hot drinks, and they are absolutely amazing. They keep things cold forever, don't sweat, are nearly impossible to break, and have various lids, straws, and holders that make them a single universal cup on the boat.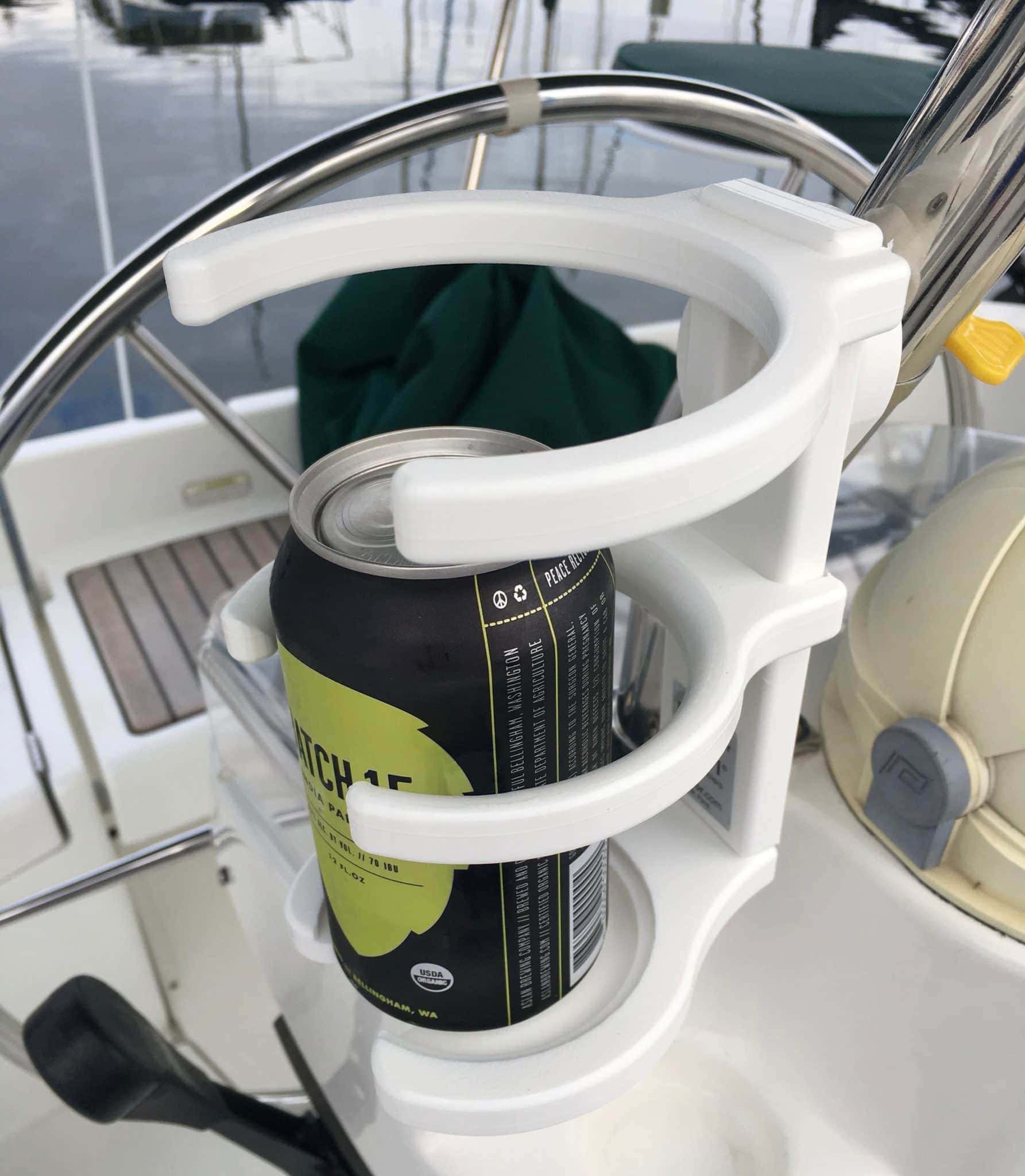 Beer cans also fit in the holder, and are super secure. It can be slightly awkward to get the can out of the holder, but its well worth it for how secure it is.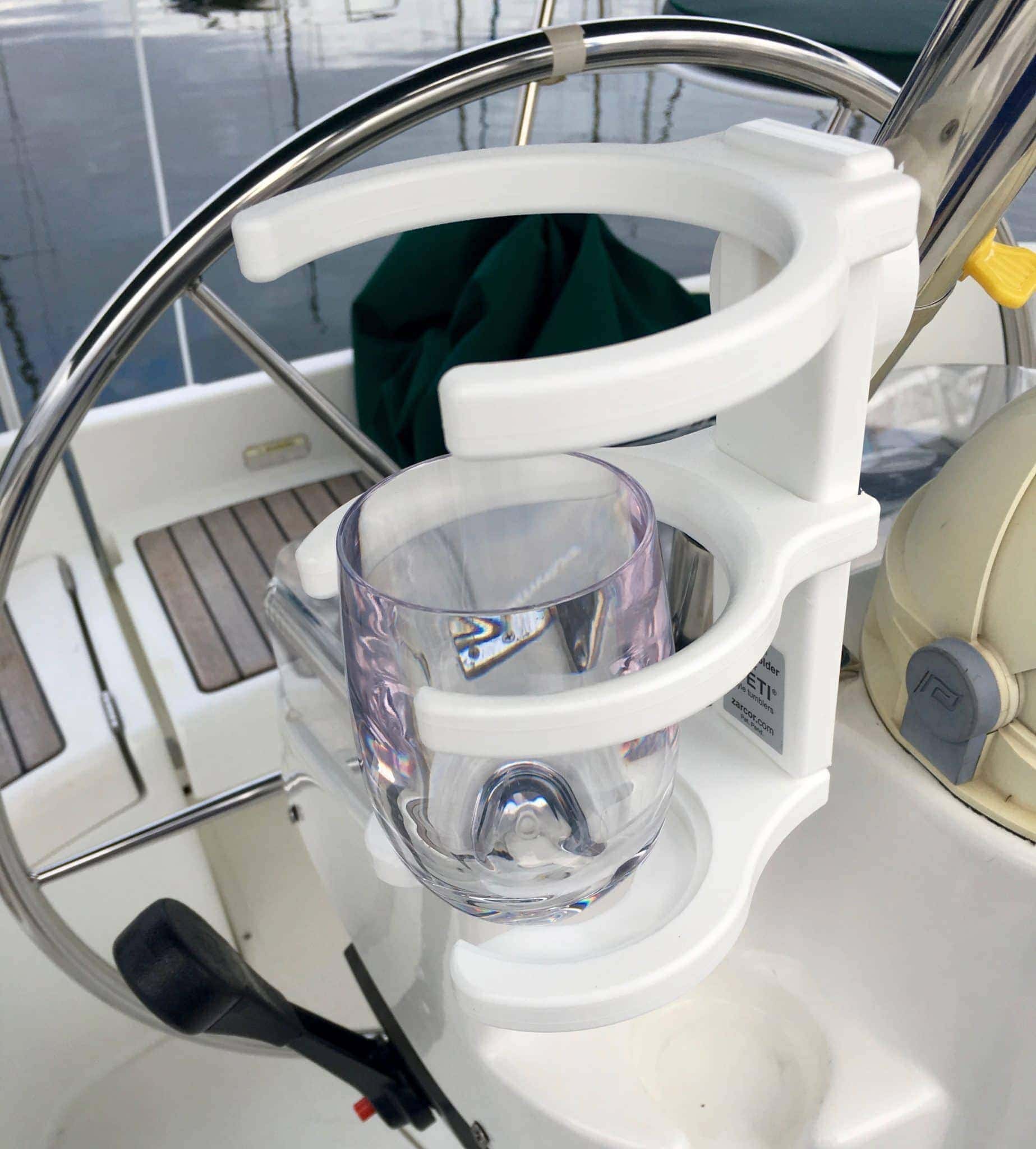 Our super unbreakable plastic stemless wineglasses fit too. According to Zarcor, normal stemmed wine glasses fit as well.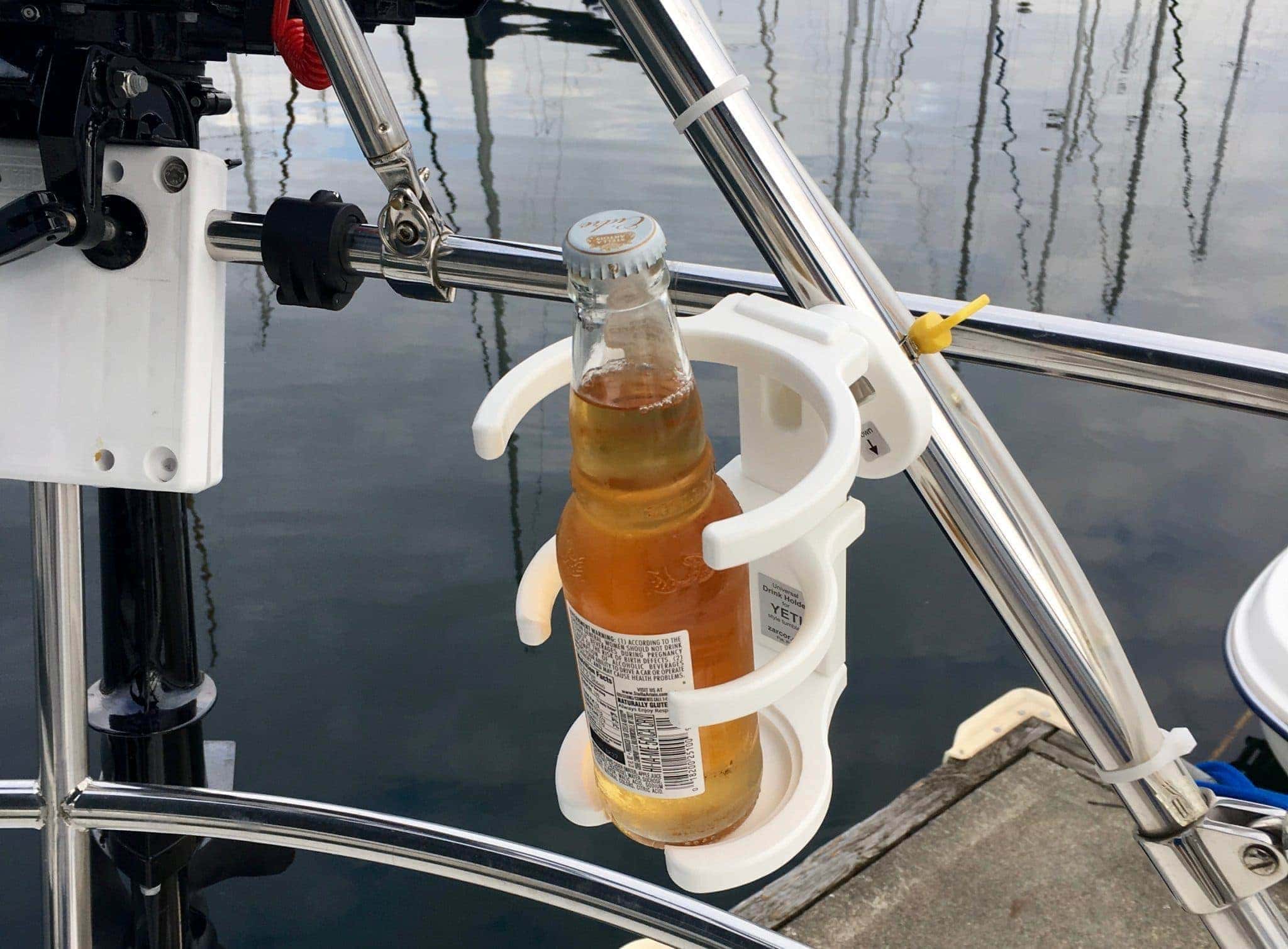 Glass bottled beer looks nice in the holder, but tend to tip outwards at inopportune times.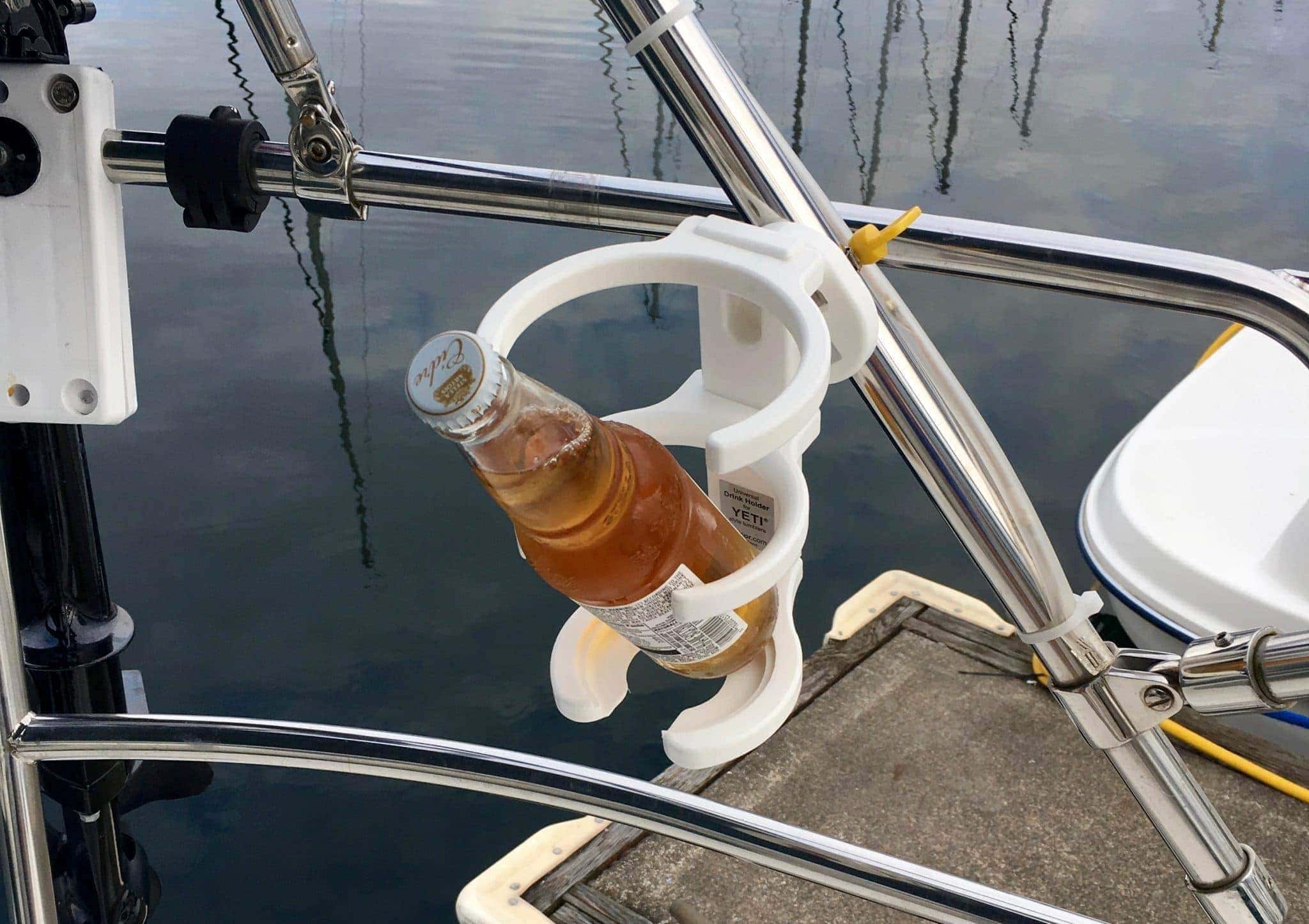 I hardly ever allow glass bottles like this on the boat, so it really won't be an issue long term.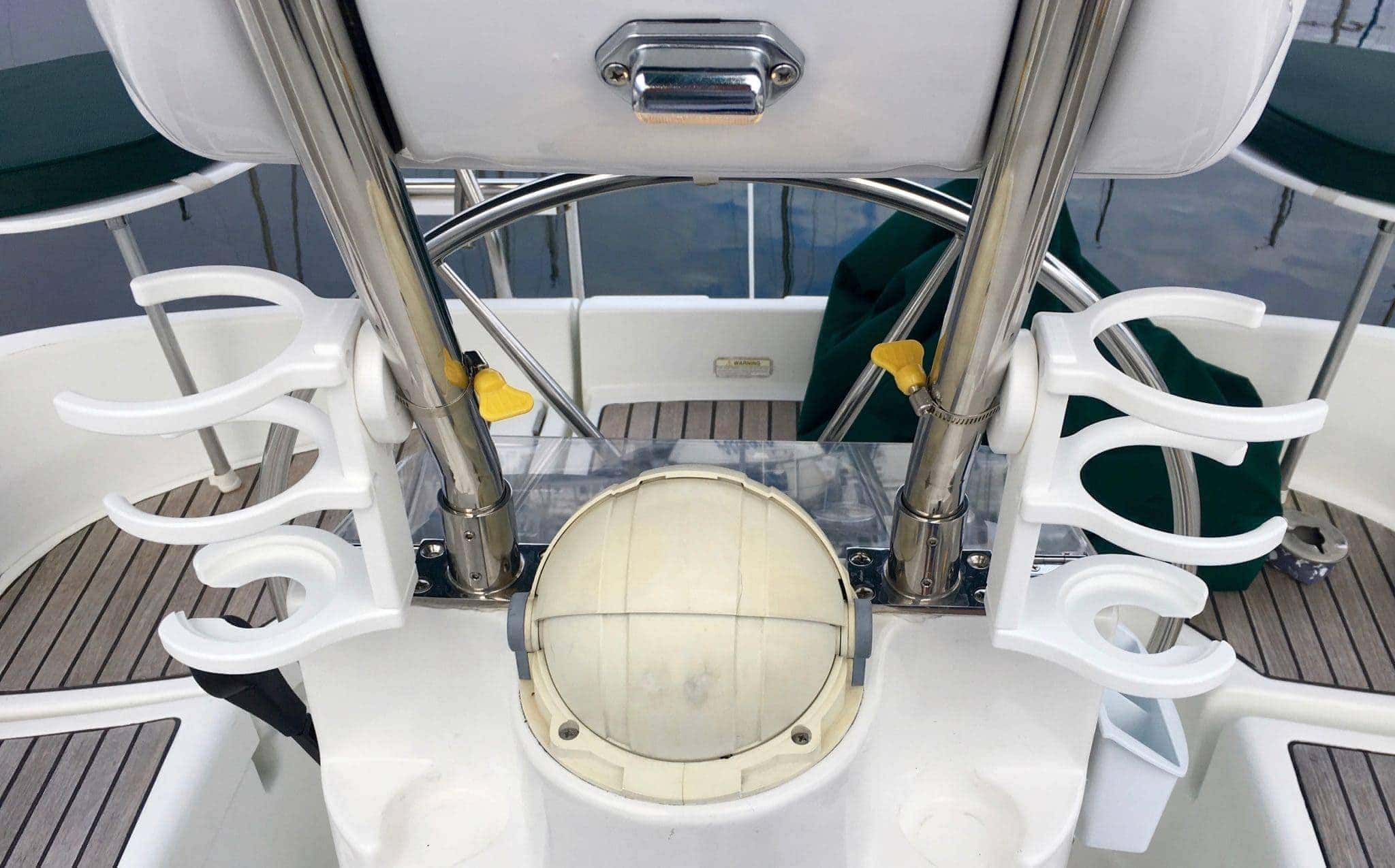 So far the holders have worked perfectly, and the crew loves them more than the 10 other types we've had in the last few years. Nothing has spilled or fallen out of them, and people can put whatever type of drink they want into them without thinking. I bought a couple of extra mounting pads, and stuck them in various areas so that people can move the holders around where its convenient. So far, so good!