JJ and I had decided to see the summer out in style with one last long sailing trip on Grace. We planned for several weeks ahead of time to go further than we had all summer, and the trip was scheduled from August 28-31st.  Unfortunately, mother nature had other plans…
The forecast called for significant winds, but we had hoped to beat them on Friday and make it at least to Winslow.  We got a super late start, and the winds had already built, so we couldn't leave.  The winds quickly built, and by noon we were seeing sustained winds of 40 knots (45 mph) in the marina, with gusts close to 60.
The video at the top of this post shows the height of the storm, with gusts around 50 kts, boats moving around more than I have ever seen, and lots and lots of terrible noises.  Elliott Bay Marina has a breakwater to the south, the direction the storm was coming from, and we were at a pretty high tide, leaving us pretty exposed.  Many boats had halyards loose, and three boats had foresails that were being literally shredded by the wind.  We couldn't get to their docks but other folks were trying to help.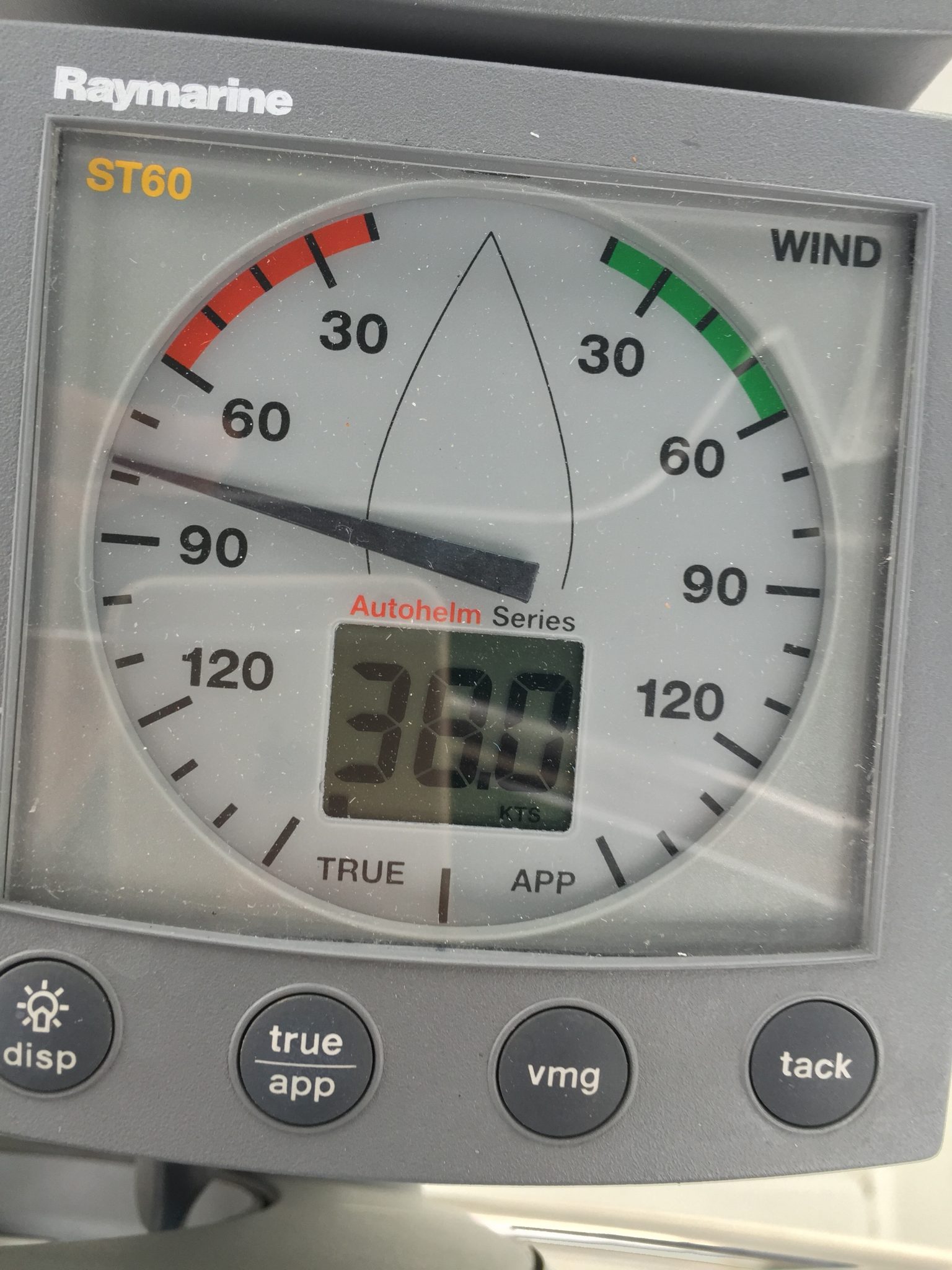 Sustained winds in the marina!
We eventually lost shore power, but that's the beauty of being on the boat – pretty much independent power as long as we have the engine to recharge things.  The rest of Seattle wasn't so lucky…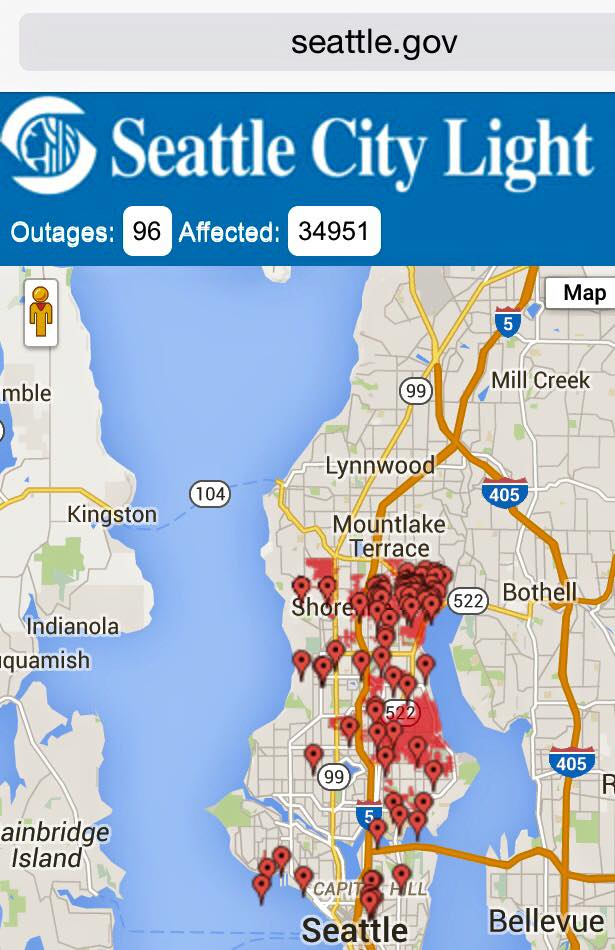 Husband Josh was in Birch Bay with some friends, where they lost power and reverted back to primeval days for 2 whole days.  I don't know how he did it…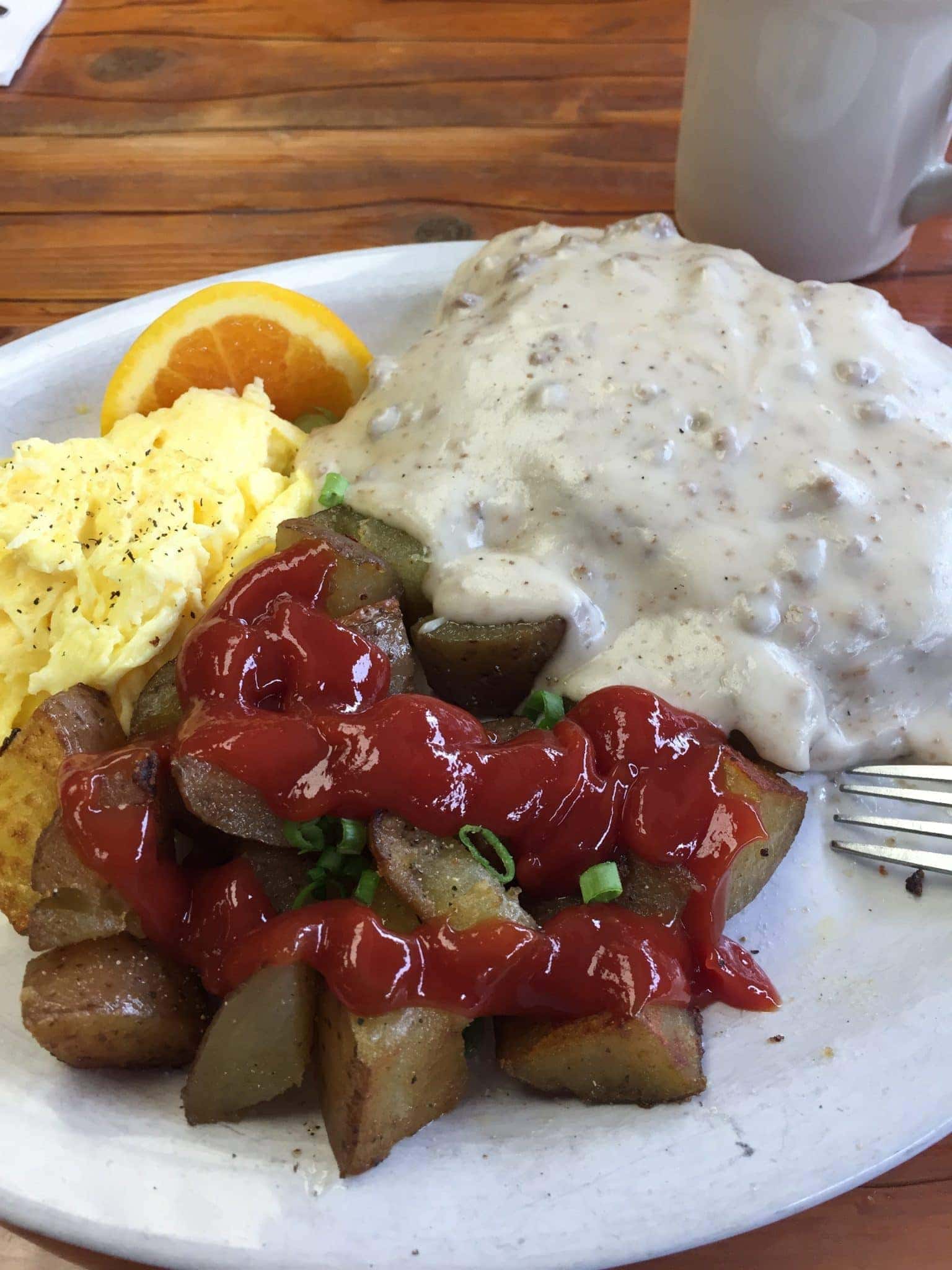 We ventured out to check out the destruction, and ended up stopping at the Salmon Bay Cafe, the best place in Seattle for chicken fried steak. So good!
The rest of the weekend was spent doing random boat projects, enjoying the amazing storm winds and rain, listening to crazy people out in the storm on boats, and having power and air conditioning when most of the rest of the city was without power or some other part of their utilities.
Many games were played as well, including an epic Jenga tower built by yours truly: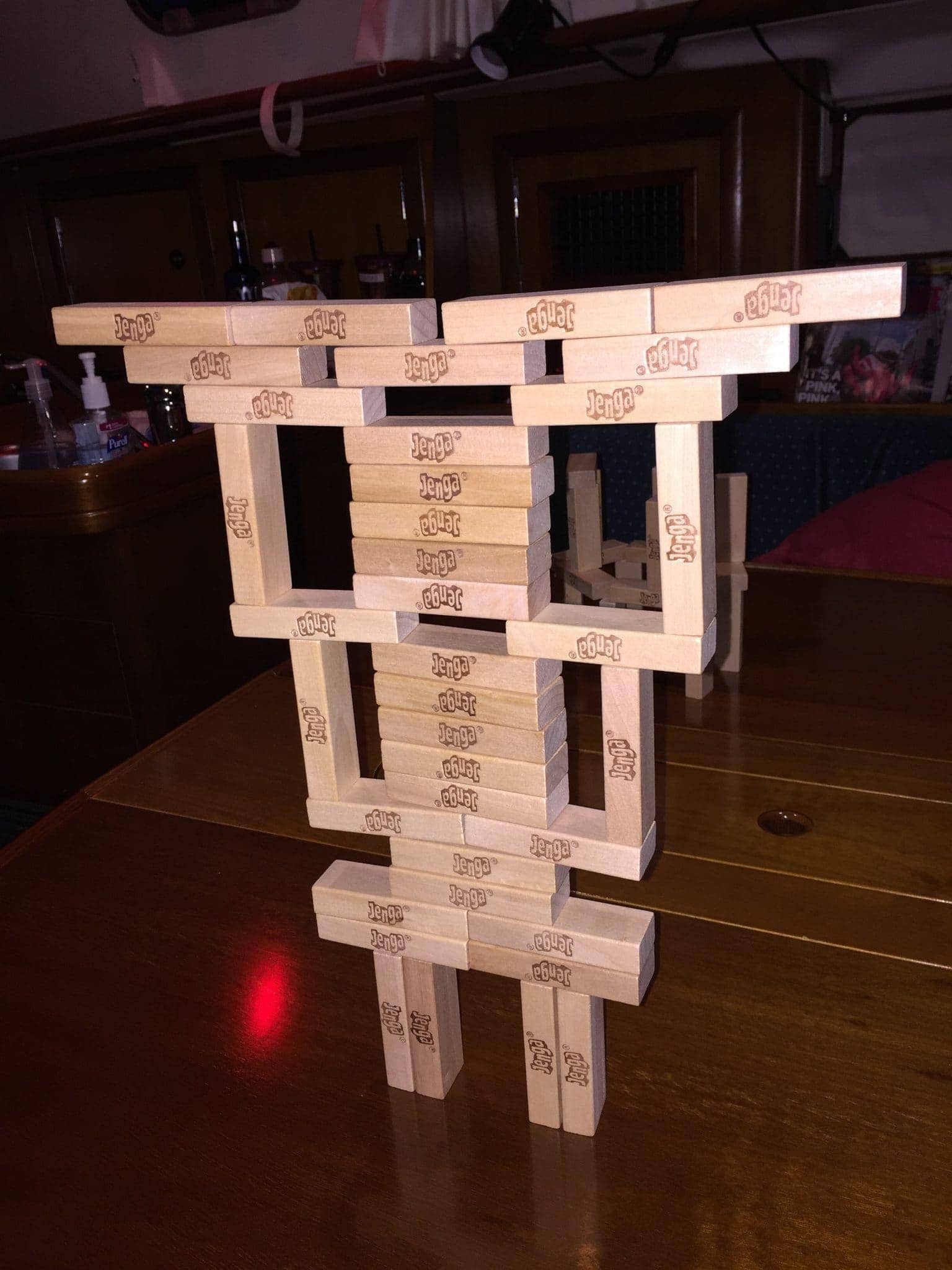 Jenga monster
It helps that JJ is also OCD like me, especially when organizing your winnings.  We refined various card games, and added some new ones, as well as figured out some new ways to use Grace for playing games.  Learning every trip, even if we never leave.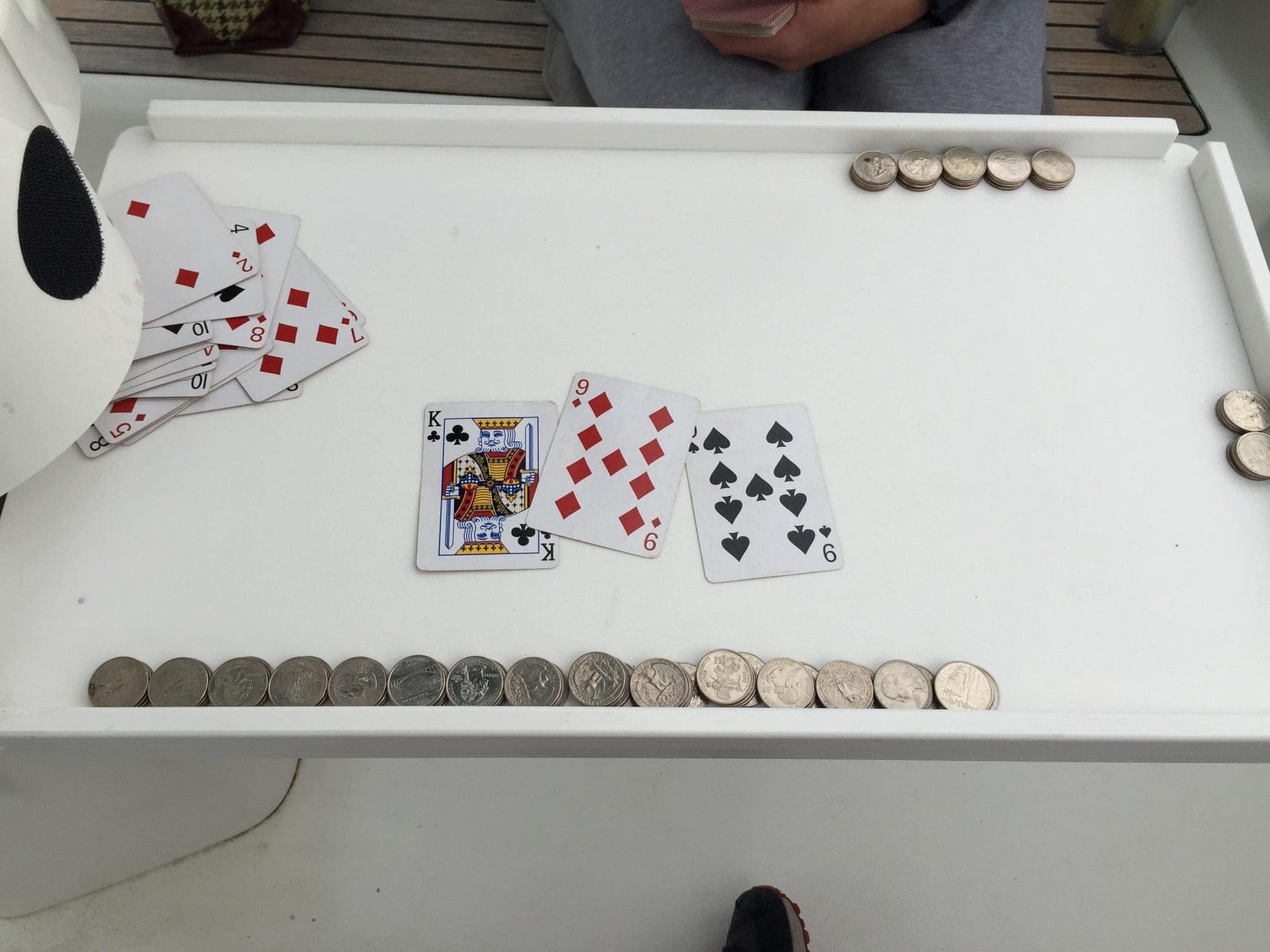 Card games on Grace
The end of the weekend saw a beautiful sunset, along with even more great times on our staycation.  I think we had the best front row seats for the storm, and ended up being able to hang out and have fun without dealing with power outages!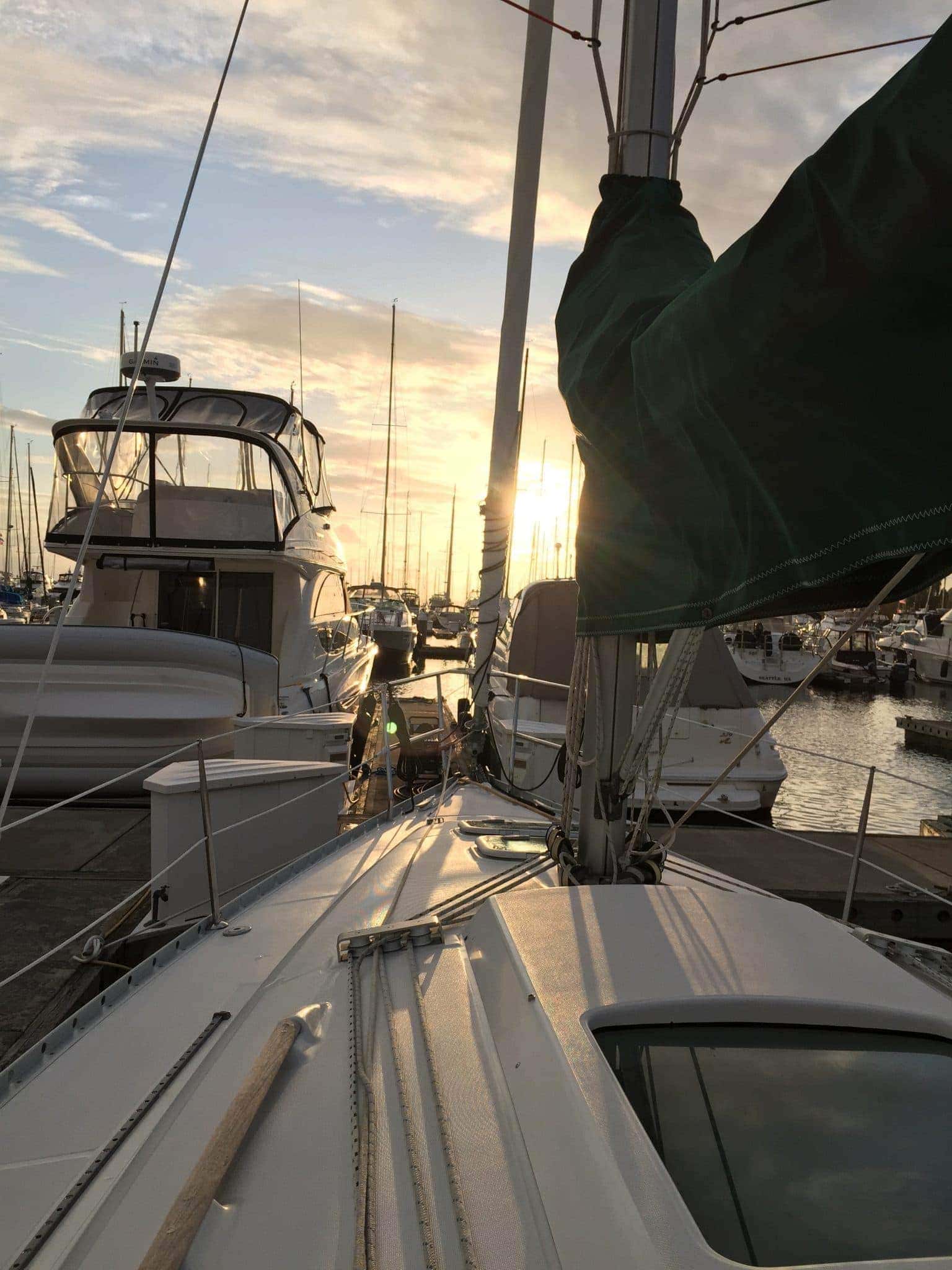 Sunset at EBM