There are a number of  tools I use for voyage planning, listed and maintained below. Since I cruise mostly in Puget Sound/Salish Sea and places nearby, these are specific to those areas further down the page.
General Tools
There's a set of general tools I use for planning voyages that include the following:
Time Zero – I use the PC version primarily, but have used the iPad TZ iBoat version as well when that is the only device available. I prefer the PC version as it is easier to build routes more accurately and see the effect of tide and current on different times of the day.
Being able to slide back and forth in time to see the effect of tides, as well as the route protection planning that TZ has to make sure you're not near something
Navionics on iPad/iPhone – in particular, I use Navionics Autoroute feature to figure out the distance between two points for planning purposes. I don't use the actual route that is created, as I've seen too many errors and issues. I also use Navionics on the iPad to do random exploration and planning when I don't have my PC running TimeZero.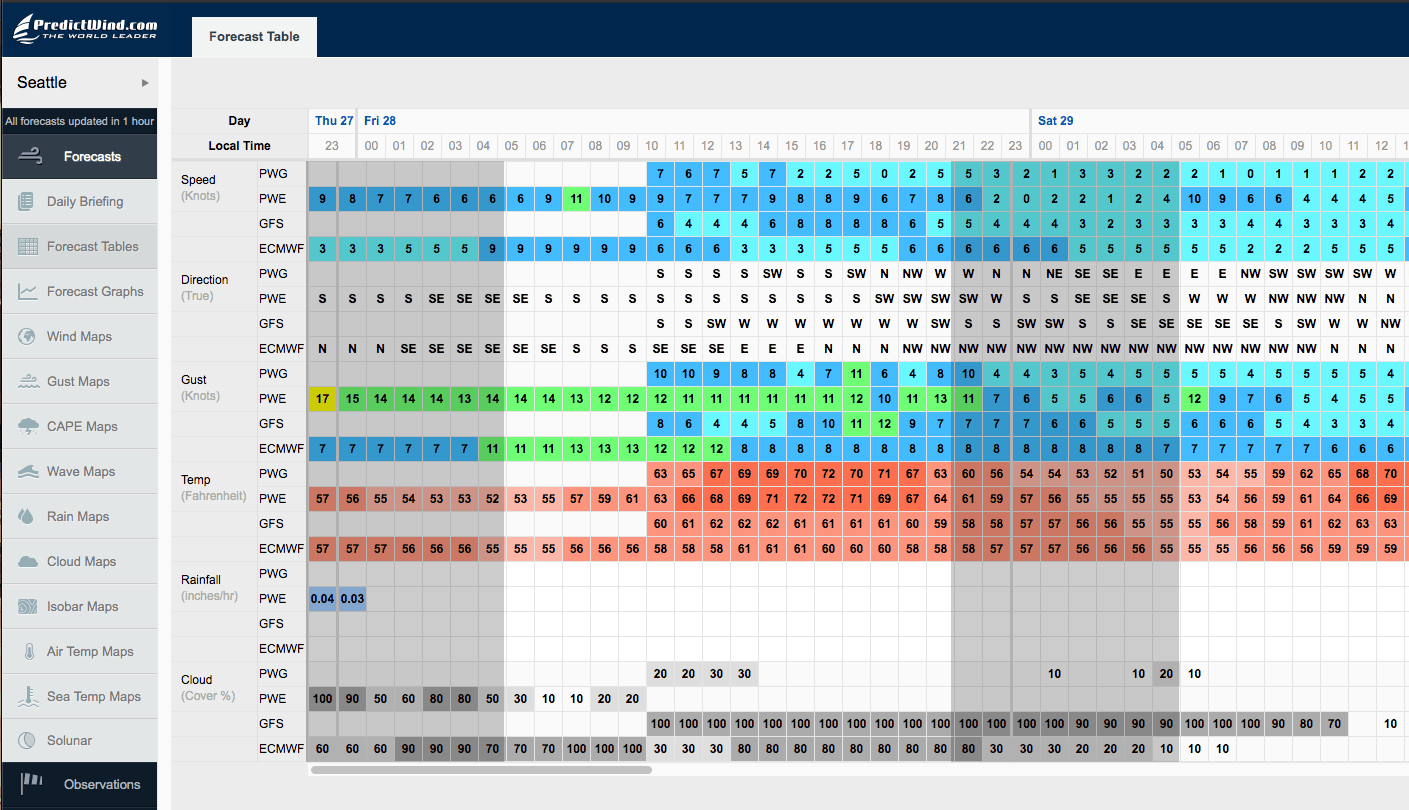 PredictWind – I pay for a subscription to this tool, and use it's table feature extensively when looking at wind. Their predictions have been frighteningly accurate for years even in our micro-climate of Puget Sound. You can read more about how they get so accurate. I personally rely on the PWE forecast the most, as it is the highest resolution ECMWF forecast combined with PredictWind technology, and has been very, very accurate. I use both the website on the computer, and an app on the iPhone/iPad/Android world.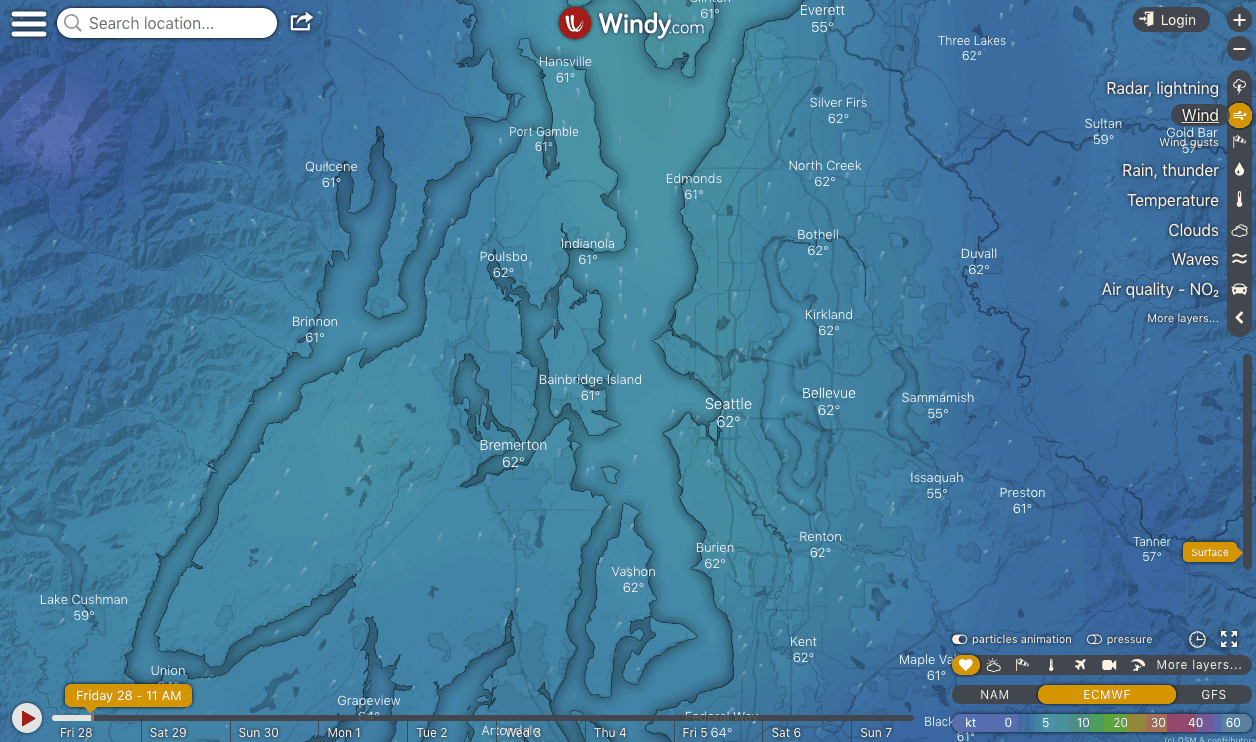 Windy – this is another wind prediction tool with a lot of great local data. It is very visual, and works both as a website and an app.
Google Sheets – I use spreadsheets for day by day planning including distance estimates, fuel burn, page numbers for cruising guides,
AyeTides – great app for the iPhone to see tides all over the place.
Random websites – there are a number of specific websites, many listed below, based on particular areas I travel in.
Location Specific
There are a number of location specific tools I use depending on what waters I am in.
NOAA – these folks put out good text forecasts for wind info in a number of areas. I've linked to the specific areas below.
Environment Canada – for all of the Pacific South Coast area, this is the main page to jump off into individual forecasts, cited below. I actually prefer EC's forecasts and pages to NOAA's where possible (they don't all overlap) because of the additional information they include on the page that is marine-specific.
Puget Sound
Strait of Juan de Fuca / San Juans
I generally check Admiralty first, as it can get bumpy in that short stretch of water, then the East Entrance, which I usually cross at, and also Central, to see what is coming my way.
Strait of Juan de Fuca – East Entrance
Strait of Juan de Fuca – Central Waters
Admiralty/San Juans
Strait of Georgia
Southern End
Northern End