SOLVED
Updated 10/13/2008
I finally found out what the icon is – it's for TTY access. Apparently I either turned it on by accident, or it came on by itself…

I have searched a bunch on this one, and haven't found an answer.  I'm using the new 3G iPhone, and the newest firmware (2.1) and today a strange icon appeared in the top bar that I can't find anything about. It's the second from the left in the close-up above – the keyboard and phone thing.
Here's a bigger version showing the whole screen…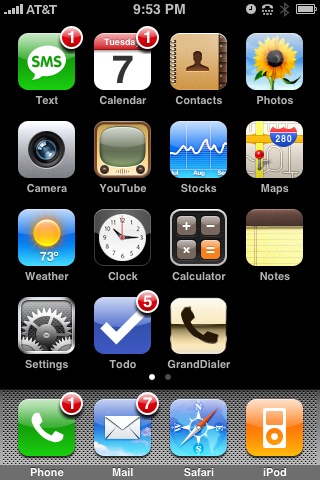 If you know something, please post a comment….