I've been flying quadcopters, more commonly now called drones, for about 5 years. Early on they were more of a fun hobby to try to learn, and less about quality pictures and video. In the last few years, that has completely changed, and you can now find drones in use for legit movies and photography all over the place. I have lots of photosand videos I've taken with mine, but I have had a tough time figuring out a way to do it on the sailboat with the size and complexity – until now with the Mavic Pro.
There are beautiful vistas and opportunities while sailing, and the drone would be fantastic to include in my toolkit. The Mavic is small enough to be out of the way, and can be taken off and landed very easily compared to the larger systems I've had – even on a sailboat.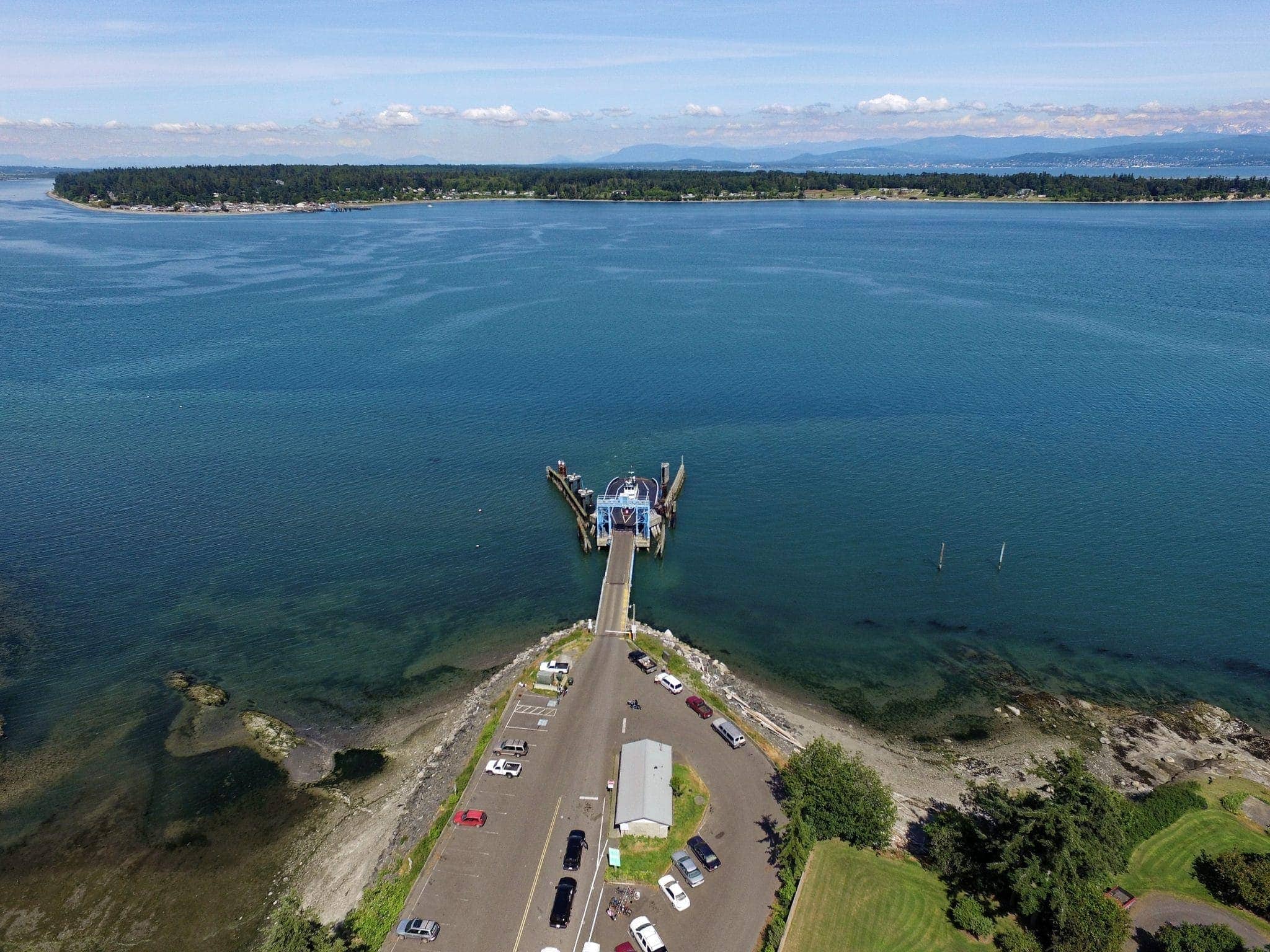 Lummi Island Ferry terminal from DJI Phantom 4 drone
I've flown a lot from land, even out over water, but being able to take the drone on the boat, and fly from wherever I am would be fantastic.
I've seen a lot of other people using drones from boats, but they're generally on a power boat which don't have rigging and other bits to get caught up in. Laura & Kevin over on Riveted have shot some spectacular video and photos with their drone, and I'm looking forward to being able to do the same!
A few weeks ago I lost my first drone – a beautiful DJI Phantom 4 Pro. I've crashed a number of times, but I've never had one fly away or crash somewhere I couldn't retrieve them. The video above was stitched together with some of the low-resolution footage I could retrieve from the lost unit while it sat 200′ up in a pine tree. You can see the crash at the end of the video.
So it was time to look for a replacement, and while I have had my share of ordering nightmares and issues with DJI, they are the industry leader right now, and have the best features and hardware.
The Mavic Pro is one of their newest and smallest drones, and had quite a wait list, but I was lucky enough to get one in a couple of weeks. I chose the Fly More bundle which included a bunch of extras.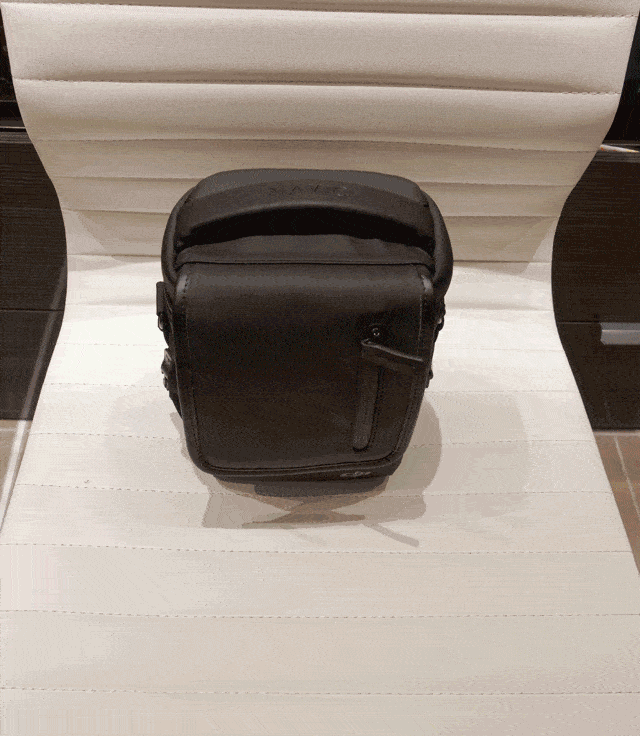 On first glance, this thing is tiny, and an engineering marvel. It starts as a small shoe-sized hunk of plastic, and folds out into a fully fledged drone!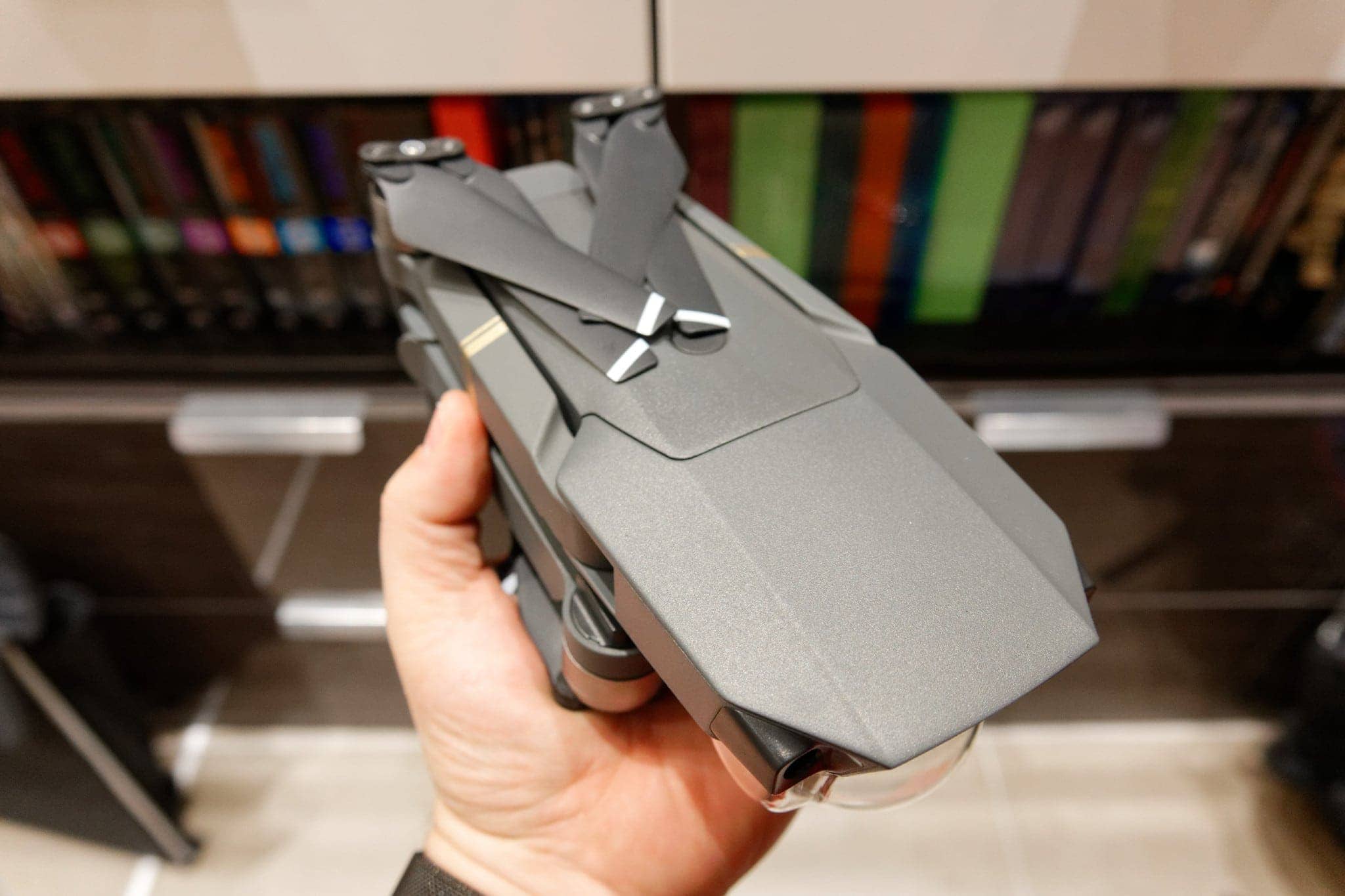 You can get a sense for the size of the thing – I can hold it easily in my hand. Compare this to the large oversized backpack (near a small airline carry-on) that I'm used to with standard drones, and all the weight and setup required. The Mavic is so small, and can be unpacked and in the air so fast it makes my head spin.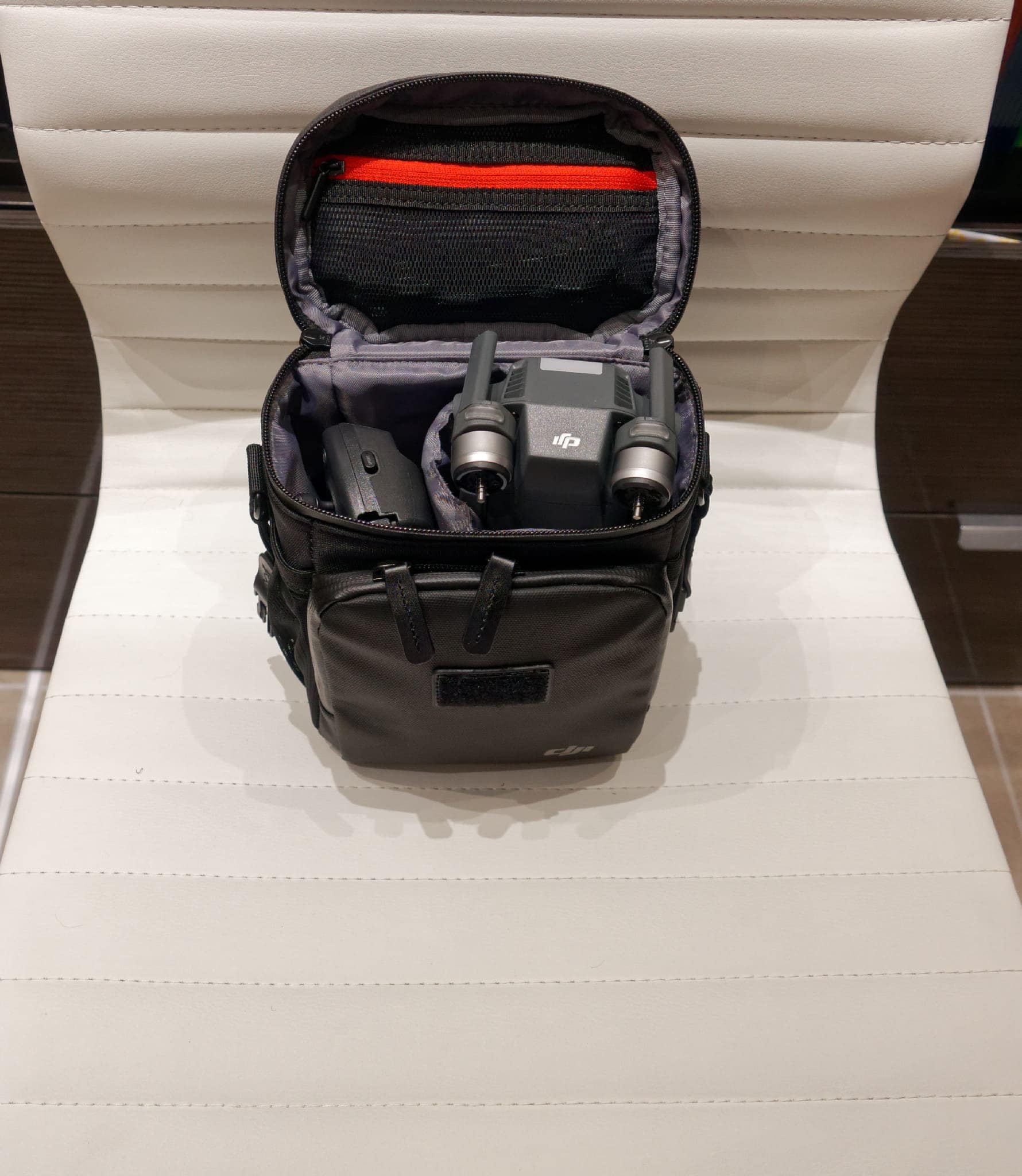 The carrying case holds the drone, remote control, two spare batteries (plus one in the drone itself) spare props, and cables. I can't fit the chargers in the bag, but with 3 x batteries with a flight time of ~25 minutes each, I have a solid hour-plus of flight time before having to put a battery on a charger.
The fly more kit includes:
Drone
Remote control
Carrying case
3x batteries
10x props
Standard charger
4 battery charging stand
Car charger
USB battery connector thingy
That's basically all you need for a decent photo or video shoot without having to buy anything else. More batteries are pretty inexpensive, but the kit comes with a car and AC charger, so you can rotate through the three batteries while having one on charge at any time.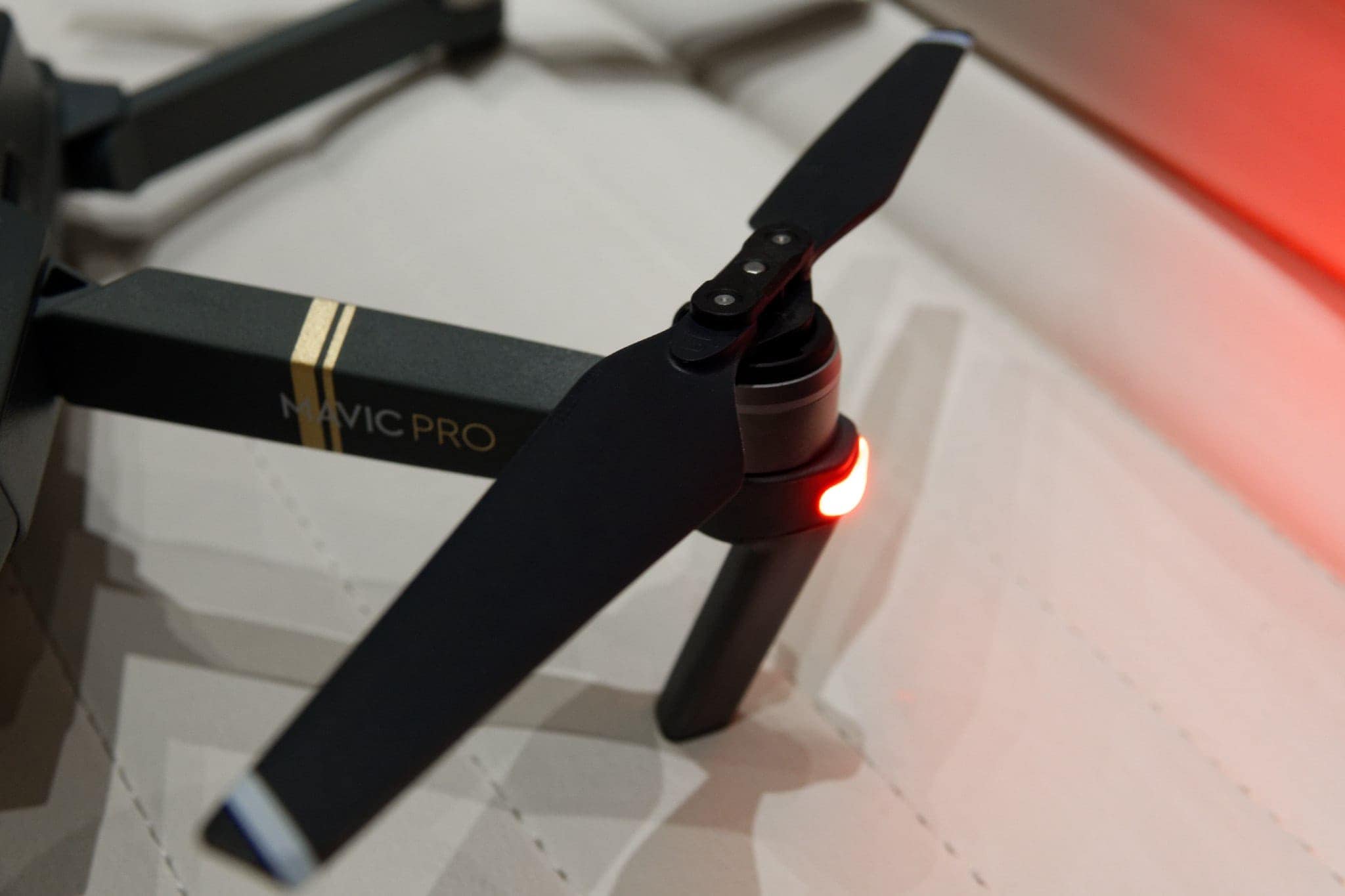 The engineering that DJI put into this makes it possible to be so small and compact. The props even fold in half to save space.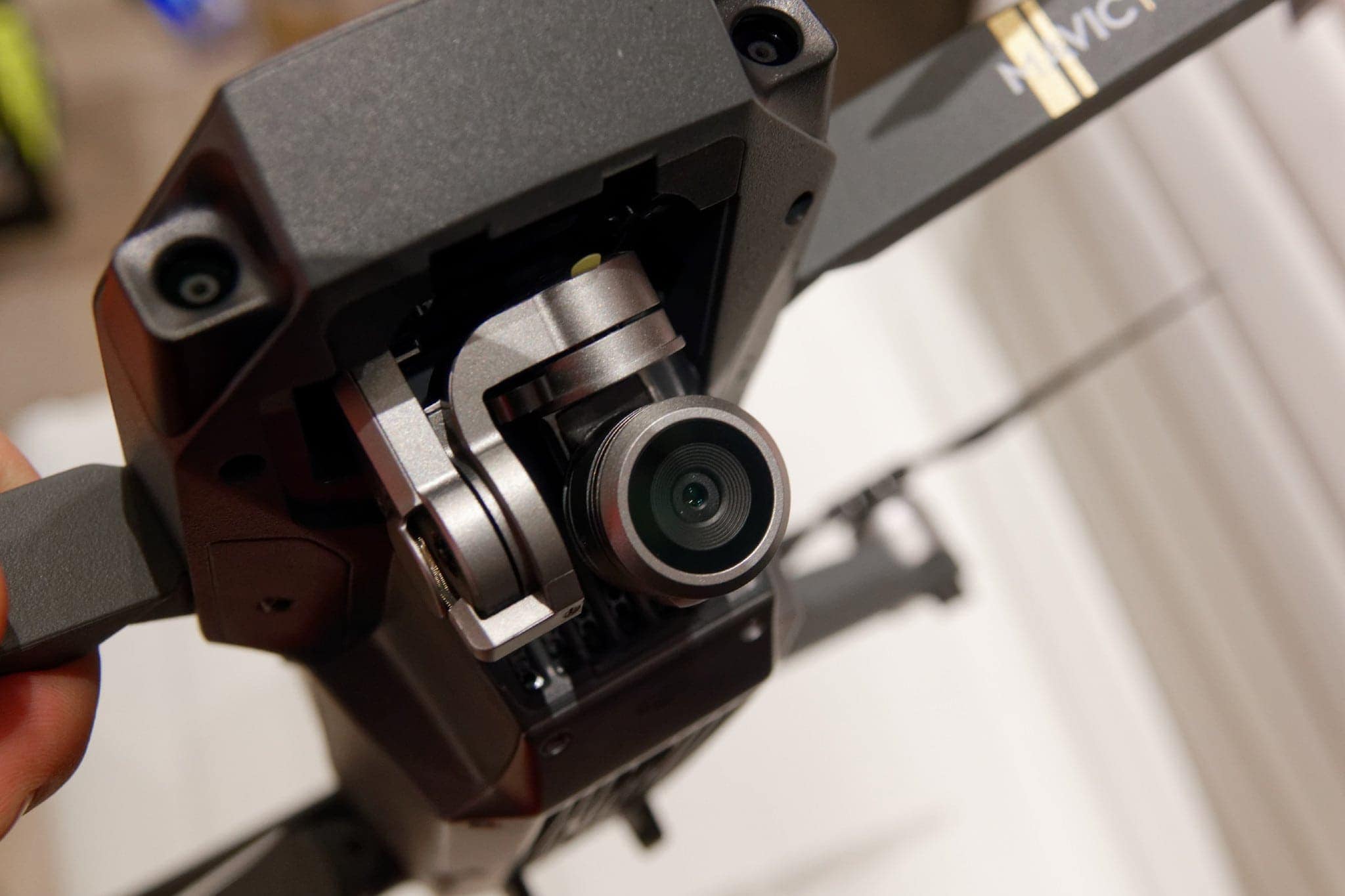 Even with this small package, the camera is still really good quality – 12MP still photos, and up to 4K video footage, all stabilized by a pretty awesome gimbal. For my purposes, which is mostly on the photo side, and definitely not for Hollywood movies, the quality loss from something like the bigger DJI Phantom series is a completely acceptable trade off – especially for the reduction in size and quick setup.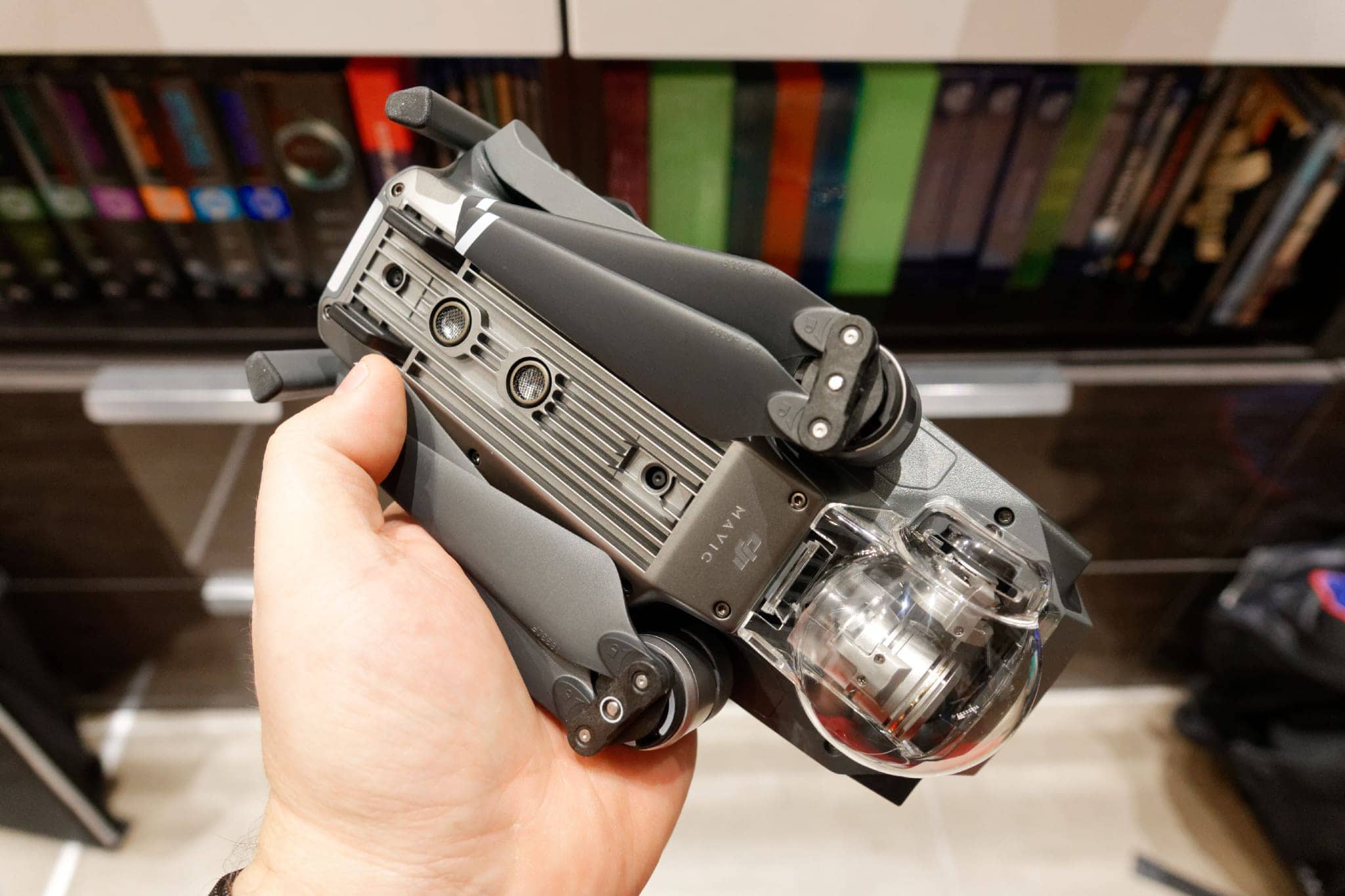 The Mavic has similar forward looking and bottom sensors to avoid obstacles, hold over points on the ground, and auto land easily.
These sensors are also used for some pretty cool features, including several that I think could circle the sailboat while we are underway even without my input (trace, profile, spotlight), as well as tripod and selfie modes that could be really unique perspectives for photography while on the water.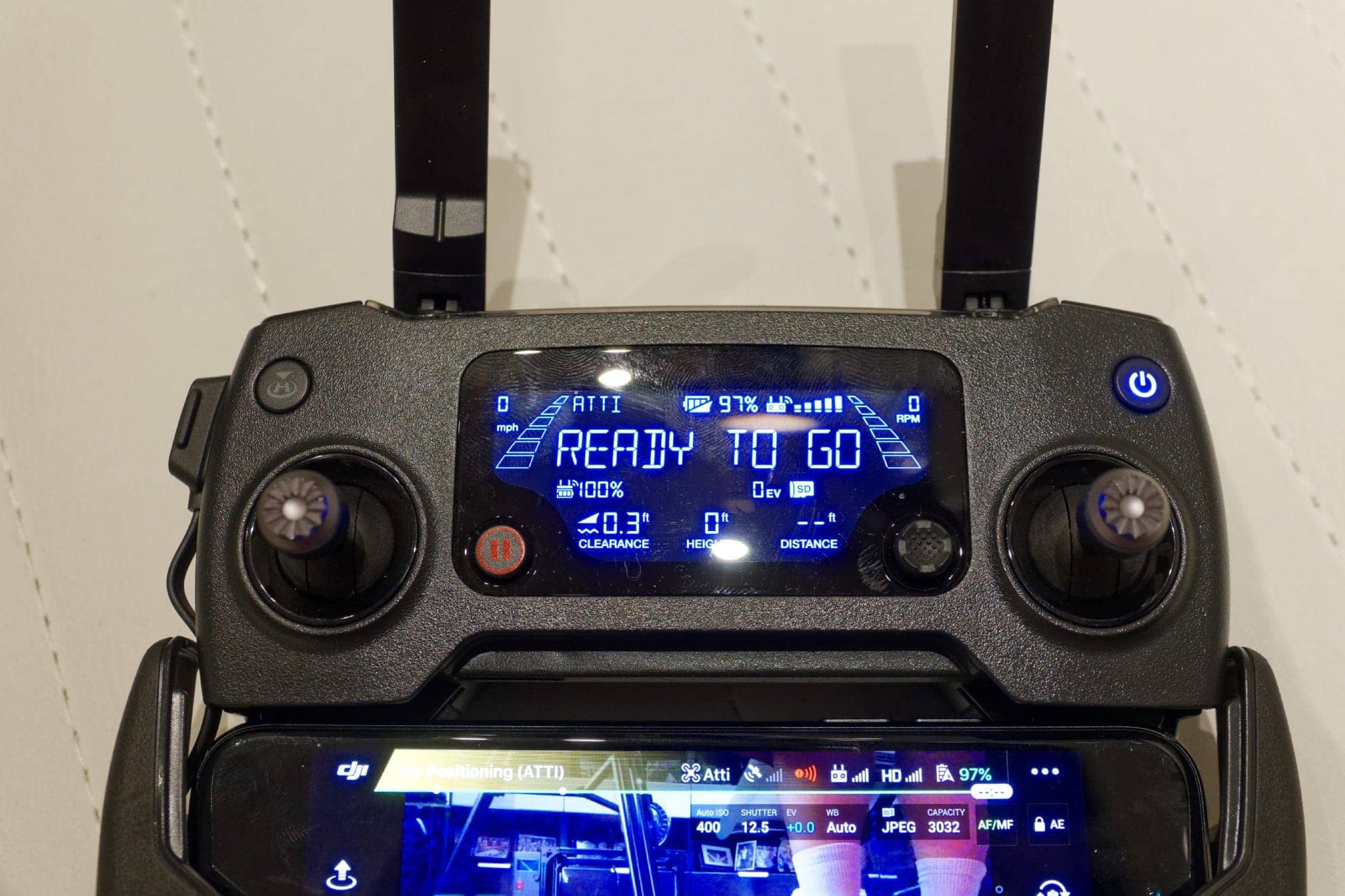 The controller is equally compact, and unfolds both antennas and holding arms for your phone. Your phone is used for real time 1080/720p video from the drone for up to 4.3 miles away (you should never fly that far away), as well as control of the photo/video settings, along with tons of other items. This is the same interface I'm used to from bigger DJI drones, but with a smaller screen, and higher quality video (strangely enough).
The controller itself should be standard with bigger drones – the flight characteristics, battery info, speed, RPM of props and a ton of other info is displayed constantly. I can't tell you how many times I have had the DJI iOS or Android app crash while flying, and have been completely blind until things are back up and running.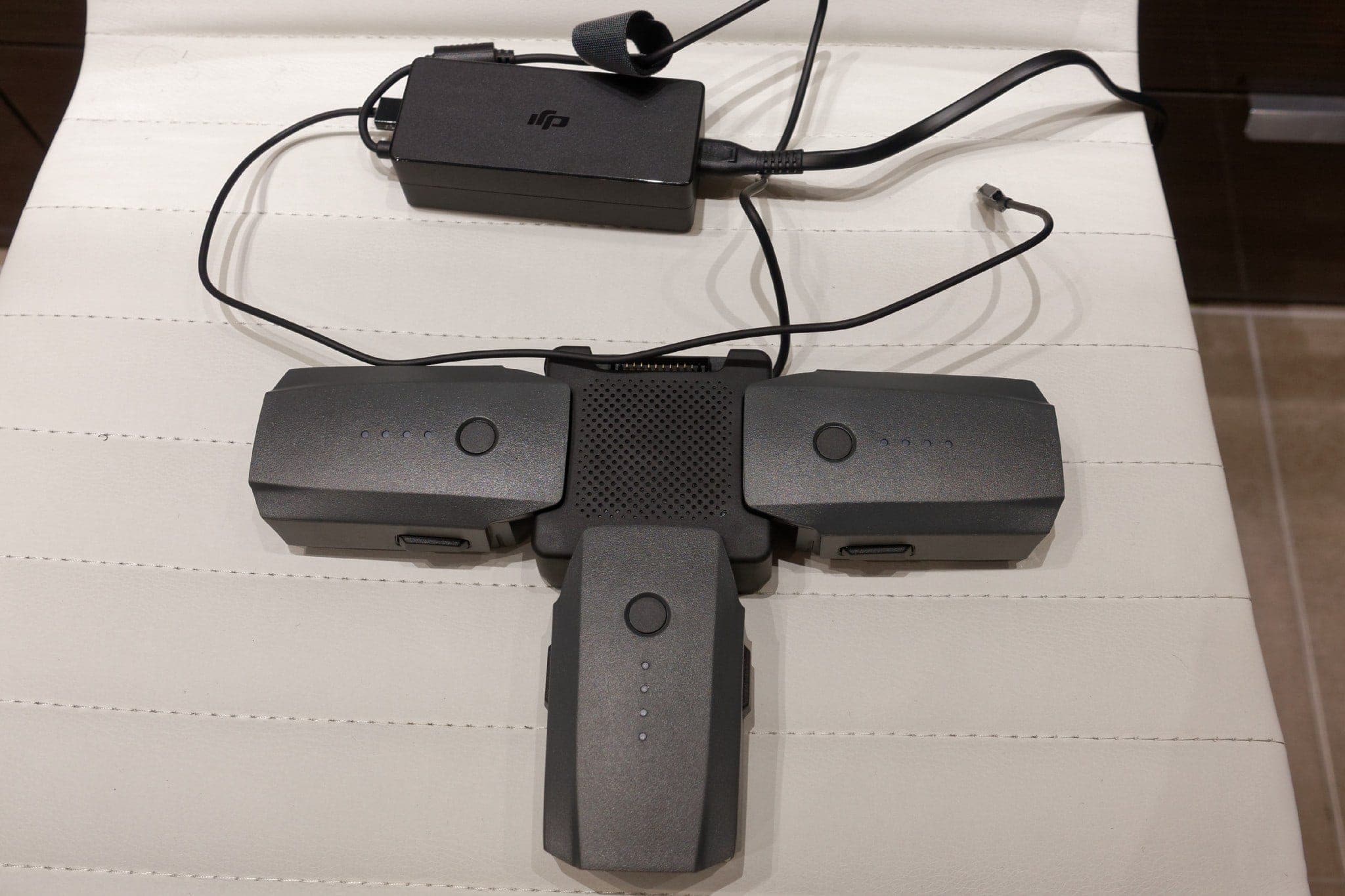 Simple way to charge all three batteries.  Only charges one at a time though.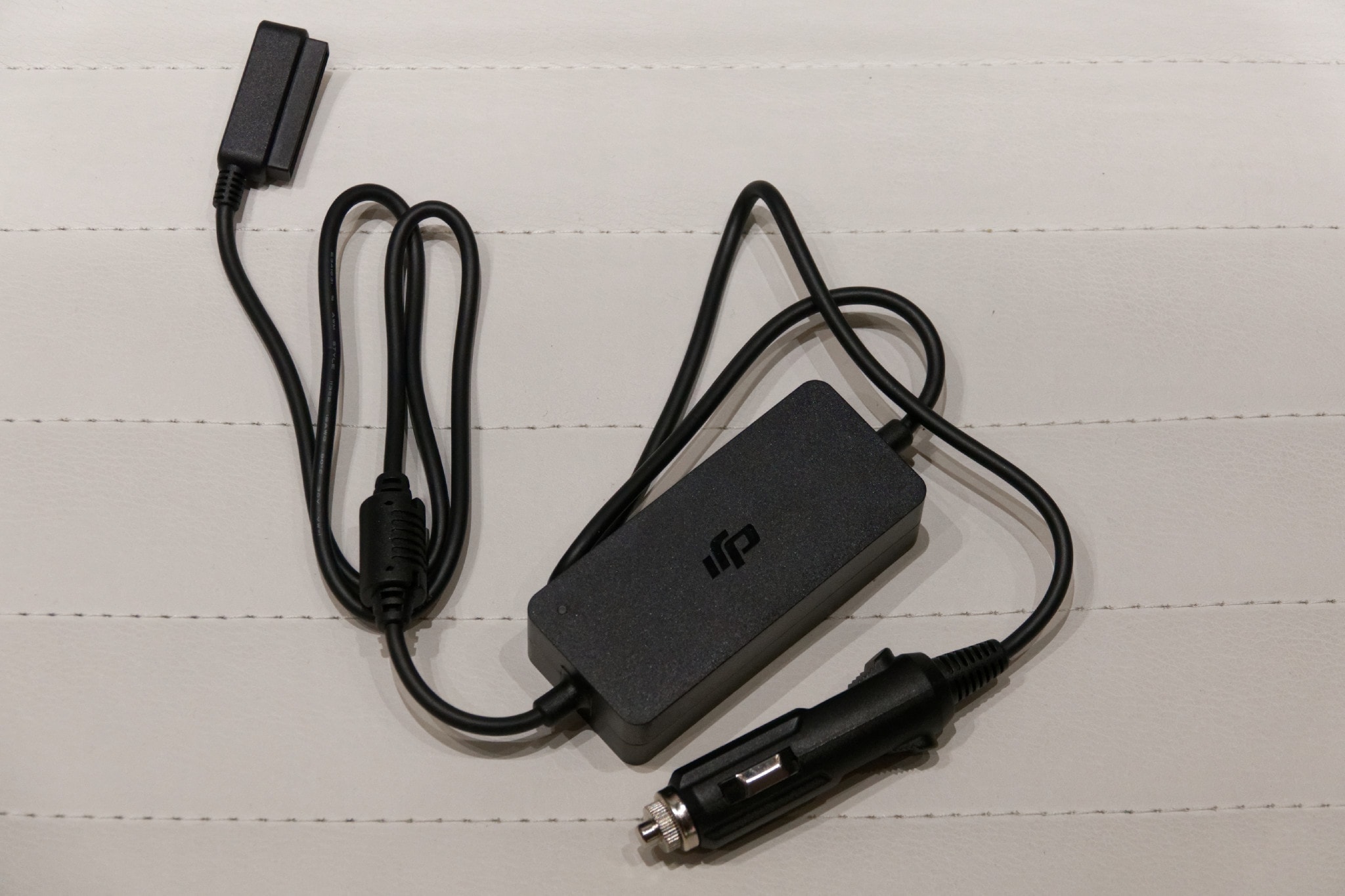 The car charger is supposed to charge the batteries faster, which will be nice to use on the boat off the battery bank if needed.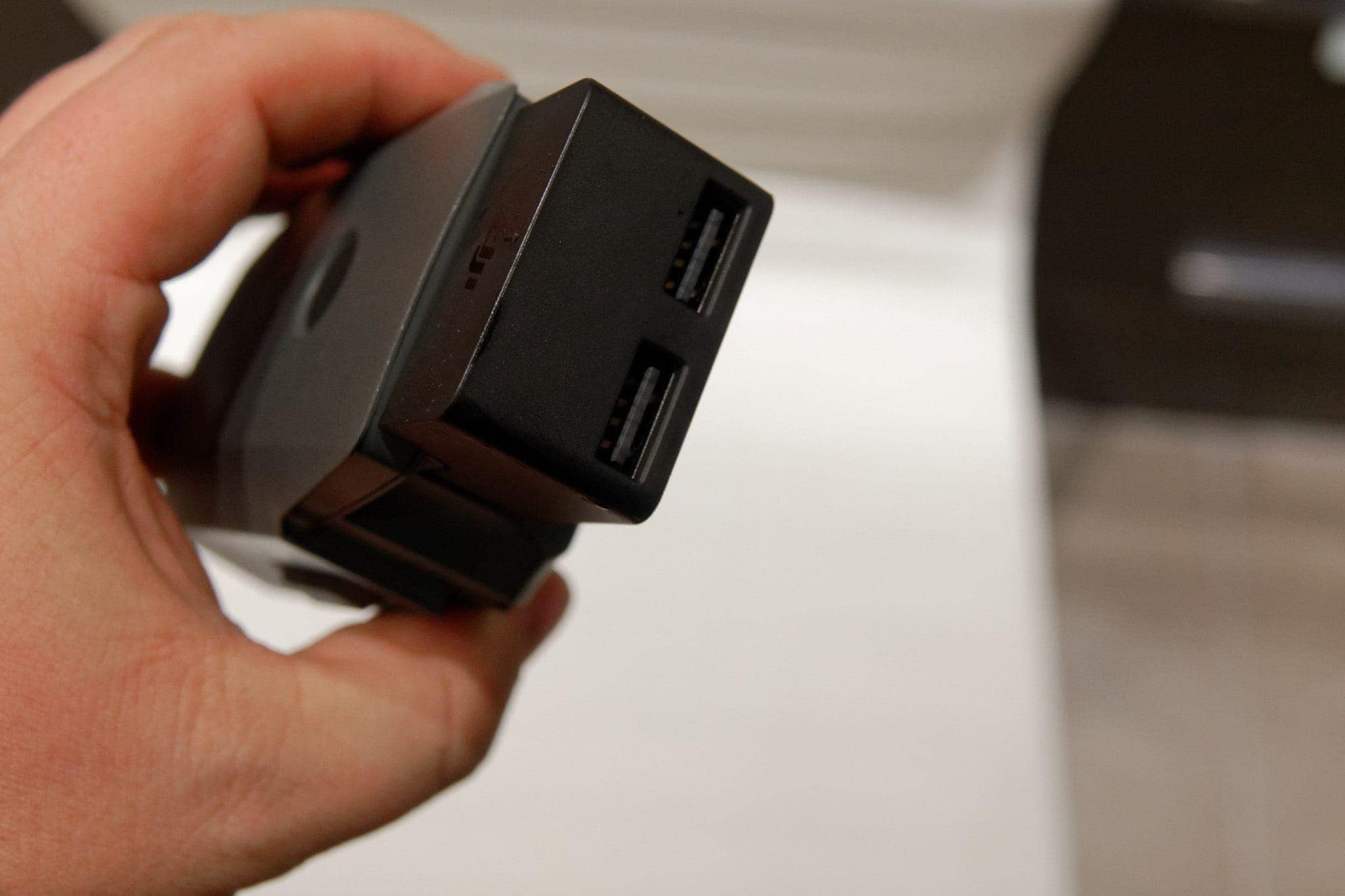 There's also a little bit of plastic you can connect to a battery which allows for 2x USB charging ports. Marketing materials say they could be used for charging your phone or other devices while out flying, or even the controller if it's low. A nice touch!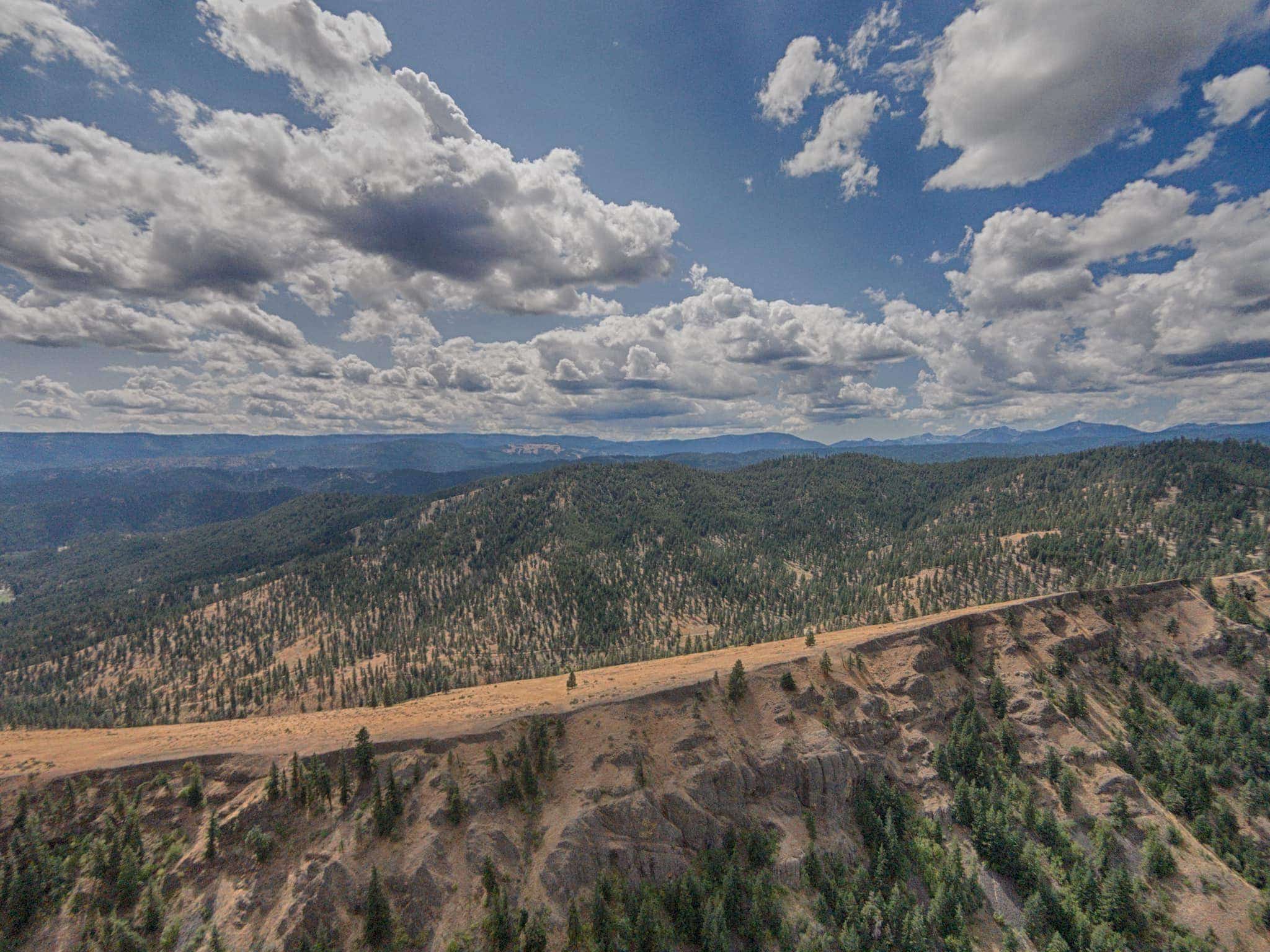 I'm looking forward to taking beautiful photos and videos like the one above from one of my previous drones, but off of the sailboat and around Puget Sound!