Steve grew up on a Christmas Tree Farm and spent the majority of his childhood outdoors, learning everything from construction to engines to electrical design from his father. He also started playing piano at age 3, and went on to participate in a number of musical groups up through college, which he attended as a Music Major.
Boating and the water have always been a big part of Steve's life, having grown up in Gig Harbor, near the waters of Puget Sound, about an hour south of Seattle. His first experiences on the water centered around small Sunfish and Lasers, all sailed on nearby lakes. In later years, most spare time was spent on the waters of nearby Fox Island, Wollochet Bay, and Gig Harbor on anything that floated.
Along the way, Steve developed a deep love for computers and technical engineering. He built and ran one of the largest bulletin board systems (BBS) on the west coast, and participated in some of the first parts of the Internet in its infancy. He dove head first into systems and network administration, and started working for various companies in the Seattle/Tacoma area. These included National Distributing, Sagem Morpho, Simpson Tacoma Kraft, WON.net, Sierra Entertainment, and more.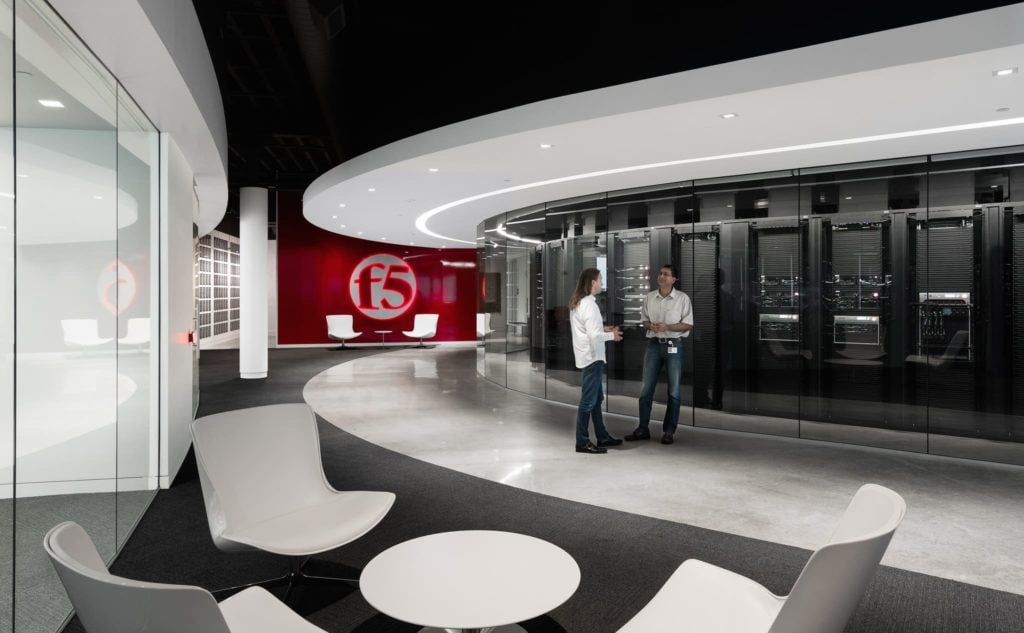 For the last 20 years, Steve has been employed at F5 Networks, an industry leader of network and security products based in Seattle, WA. His focus has been on technical engineering, complex testing, and development. He also designed and built the most progressive customer engagement spaces and cutting edge data centers for the company around the world in Seattle, London, New York and San Jose.
The last 5 years have seen Steve focus on development and test teams building a modern Node.JS based application that is focused on creating complex demonstration and proof of concept environments in various cloud providers including AWS, Google, and more.
Steve's love of the water never left, and having had the opportunity to work for so many great companies and travel the world, he was able to experience new ways and places of being on the water. However, he always loved coming home, and the waters of Puget Sound. Through the 1990s and 2000s Steve owned almost exclusively sailboats including a 48′ Hunter, 34′ Beneteau, 29′ US Yachts, 26′ Clipper Marine, 30′ Catalina , and a number of sailing dinghies. He plied the waters of Puget Sound, now called the Salish Sea, and Canadian waters up to Desolation Sound and further.
In the mid 1990s, Steve started to combine his love of networking with boating, and built systems to gather performance and monitoring data on board his boats. Data collection and organization has always been a passion, and various systems and projects came and went trying to provide a centralized way to see your boat data. SeaBits (also called SailBits and even before then, SteveM.net) was born in 1997 when Steve started documenting his experiences with these networks and projects.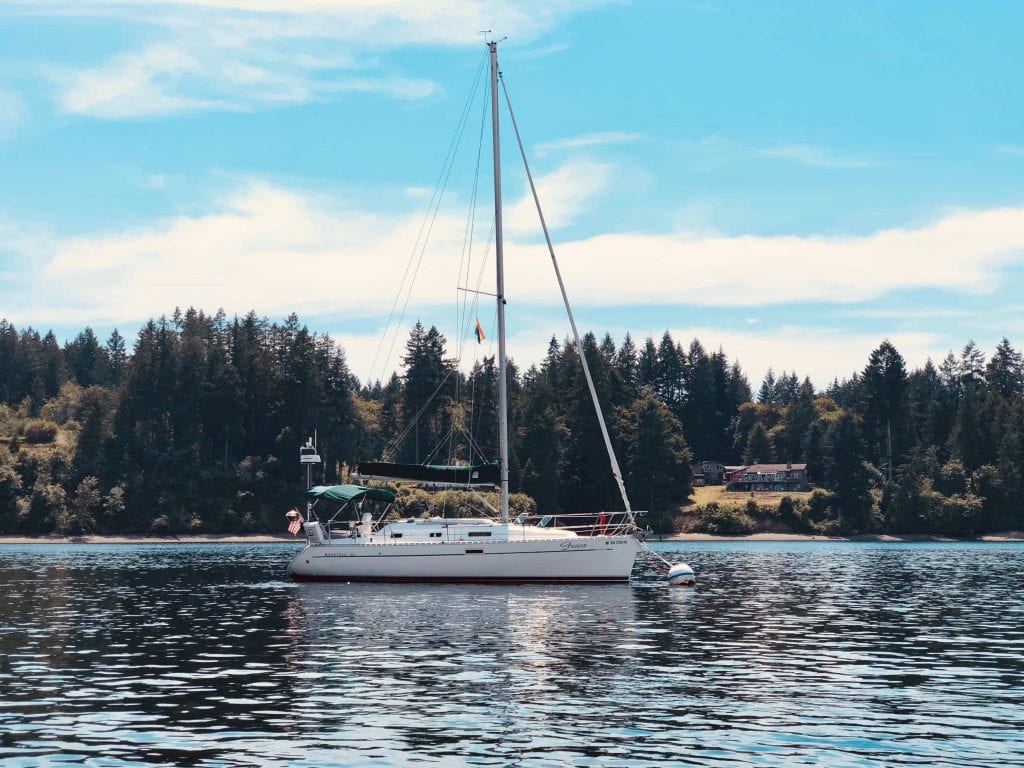 Two of those boats were part of SeaBits for many years and archived articles about their networks and projects are available at Jammy and Grace.
In the early 2000s he also tried power boating for a while, and enjoyed parts of it, but was still not done with sailing yet. Further developments in cheaper cellular access, NMEA 2000, and WiFi helped Steve's love of data and networking on a boat become more of a reality. He participates actively in SignalK and canboat open source projects, as well as many other forums and groups for networking, electronics, and more. In 2010, SeaBits started garnering wider attention, and allowed Steve to write for publications such as Panbo, Three Sheets Northwest, and most recently a recurring column in 48 North.
Steve's last two boats contained over 100 different networked devices, had completely reworked electrical systems which provided amazing amounts of information, and generally were technical showcases. Much of the experience he learned from his civil engineer father helped to be a DIY'er when it comes to pretty much any project on the boat.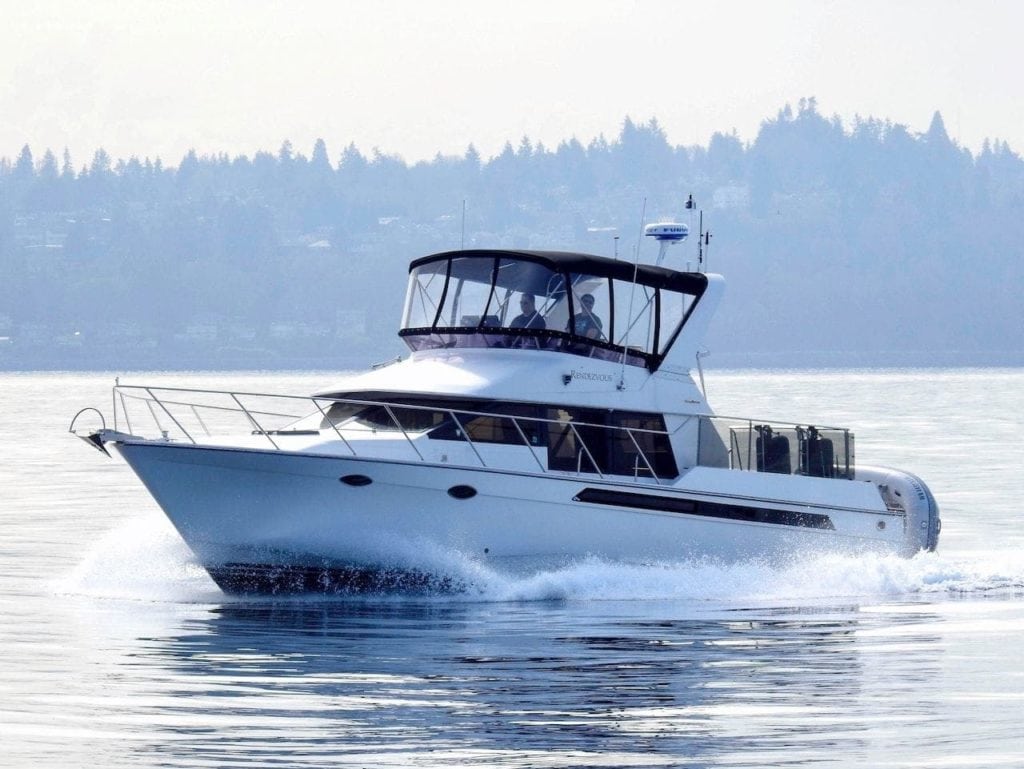 In late 2018 Steve decided to move to power boating again, and is looking forward to the extra room and power to be able to continue his testing and love affair with technology on the boat. He can also now include a decent sized piano aboard, which he still plays and composes new songs on actively. You can find out more details about that boat and the projects at m/v Rendezvous.
Steve loves working on new projects and technologies, but loves speaking and writing about them even more. His passion for technology is driven by the need to share as much as possible with others so they can benefit from it as well.