Much of what I test and work on is around staying connected while on the water. These posts cover various ways to do that, networks that I've built, and systems that can help you stay online while on the water.
If you're looking for recommendations on various systems, antennas, and setups that work well on a boat, start below.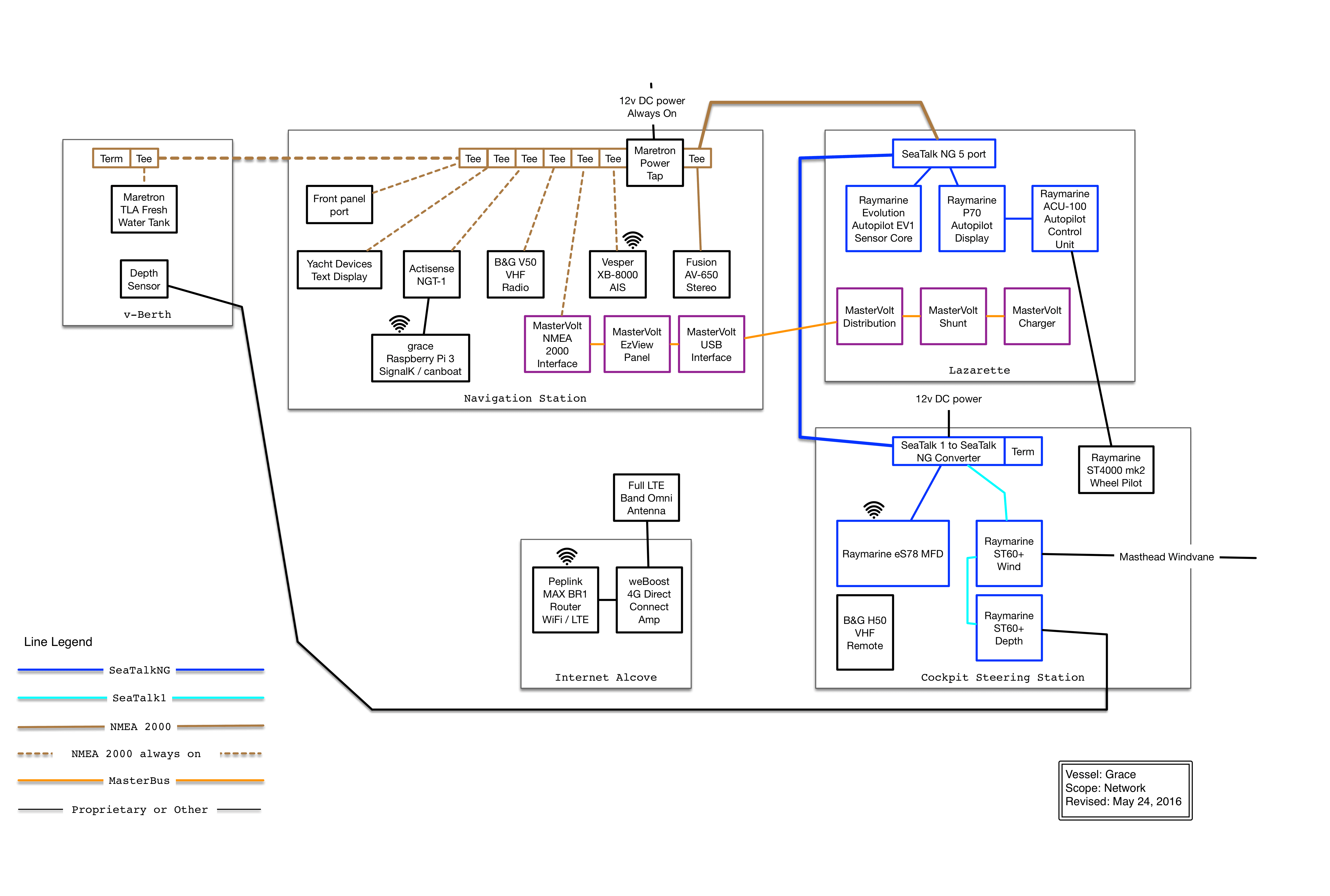 Large sailboat network including NMEA 2000, SeaTalk, MasterBus, WiFi and ethernet. I believe in deeply integrated and instrumented systems, and want to know everything about anything, anywhere.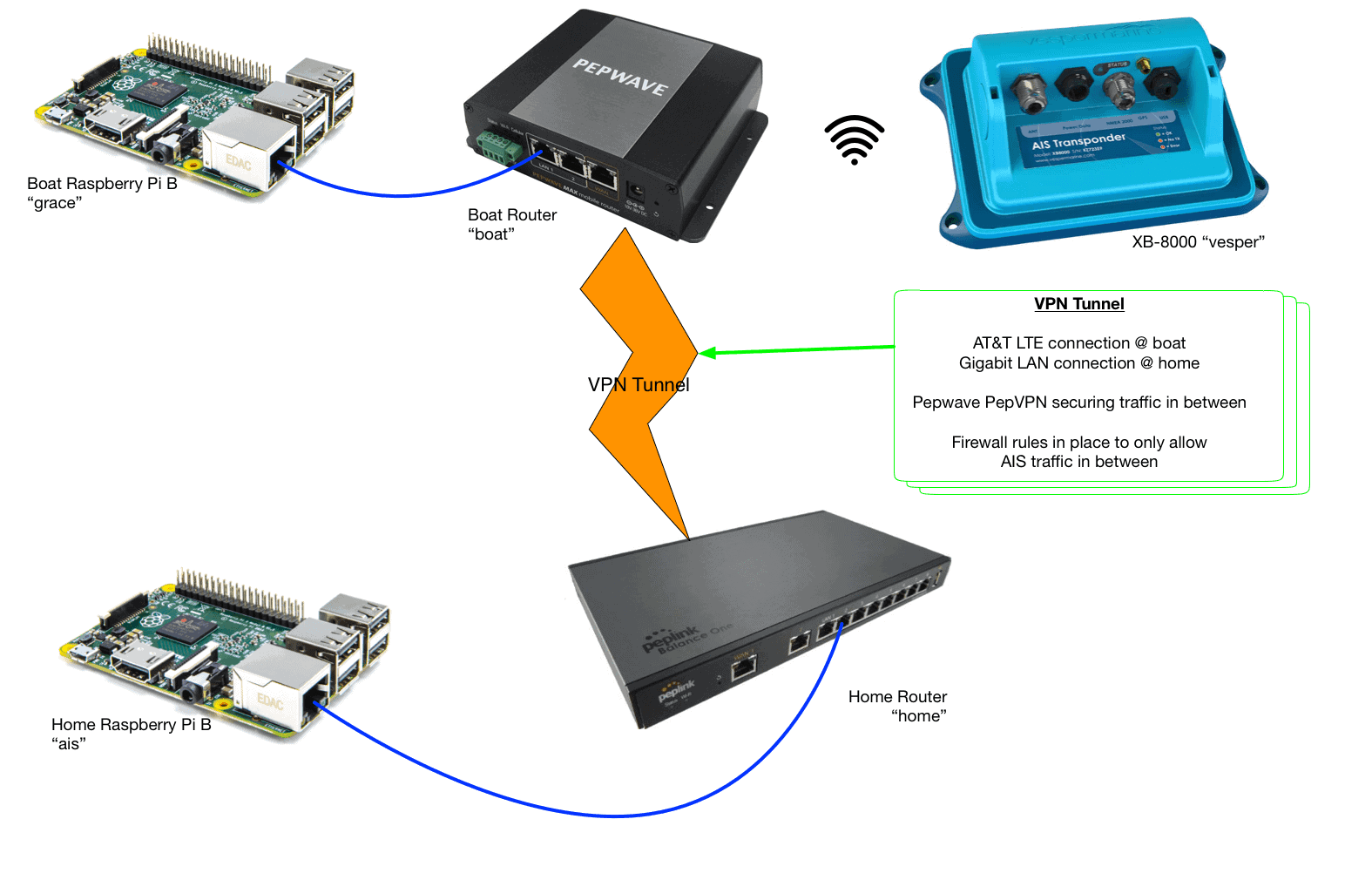 Having an AIS receiver on the sailboat means I can take that data and share it with AIS websites, as a base station. Doing that from a bandwidth-limited cellular connection creates some challenges which can be overcome with some scripting.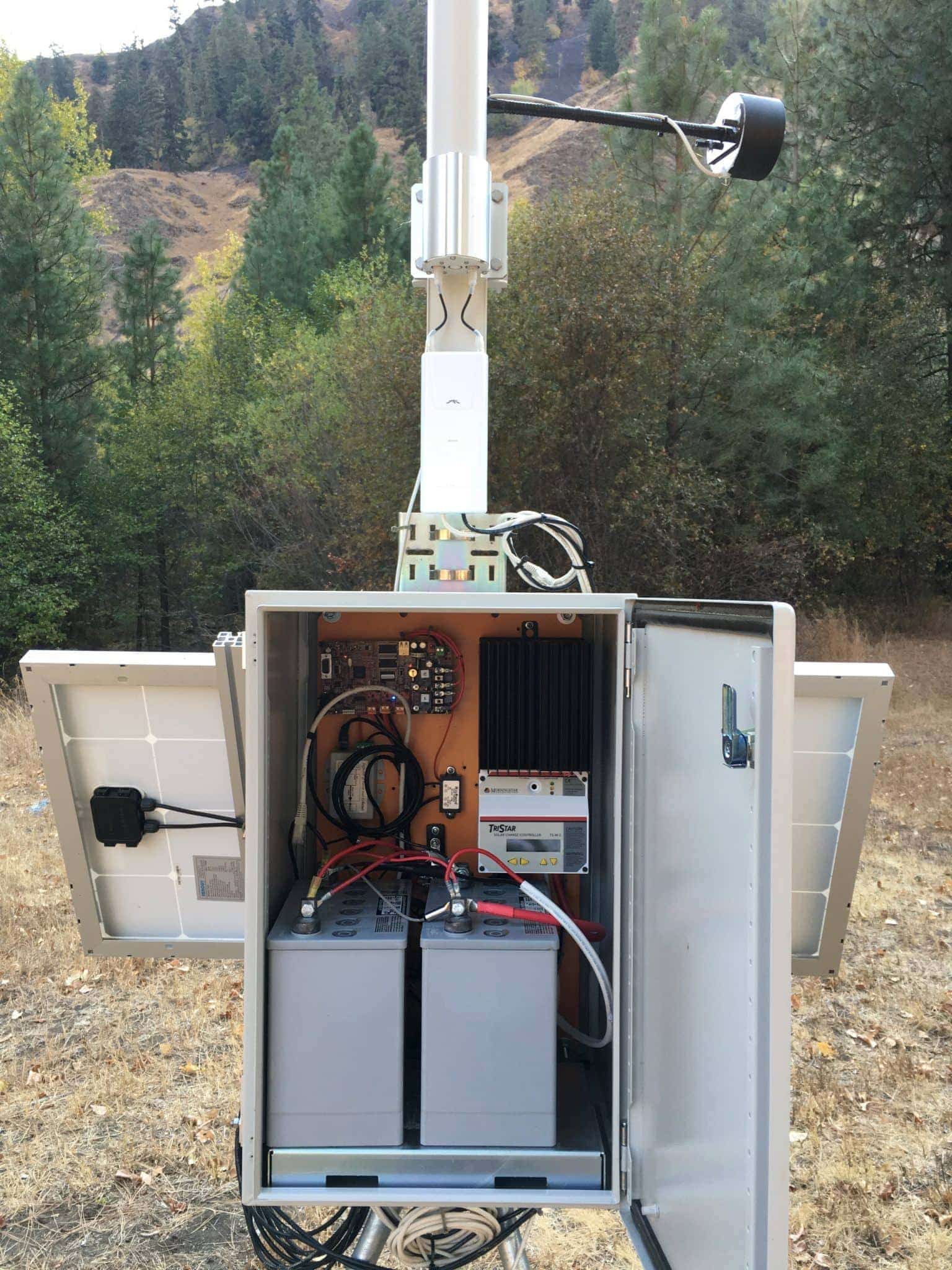 Making adjustments to my remote solar setup at the family cabin.