SeaBits News
Marine electronics reviews, internet boating, trips, and technology projects on the water.
I have been wanting to write this review for some time, having fallen in love with the Wakespeed WS-500 within the first few weeks of using it. However, given that it is a newer product, I wanted to give it a thorough testing, which I think I've achieved.


I've put over 200 hours on the regulators, charging my new LiFePO4 house bank on countless trips for the last 8 months, and all without a single issue. What is really amazing, though, is how I can charge a 600 amp hour LiFePO4 bank from almost 0% SOC (state of charge) to 100% in about 2 hours - faster if I kick the generator on. It has taken the charging time out of the equation as something to have to think about, and allowed me to not fret as much about that part of the boat while away from the dock. Read on below...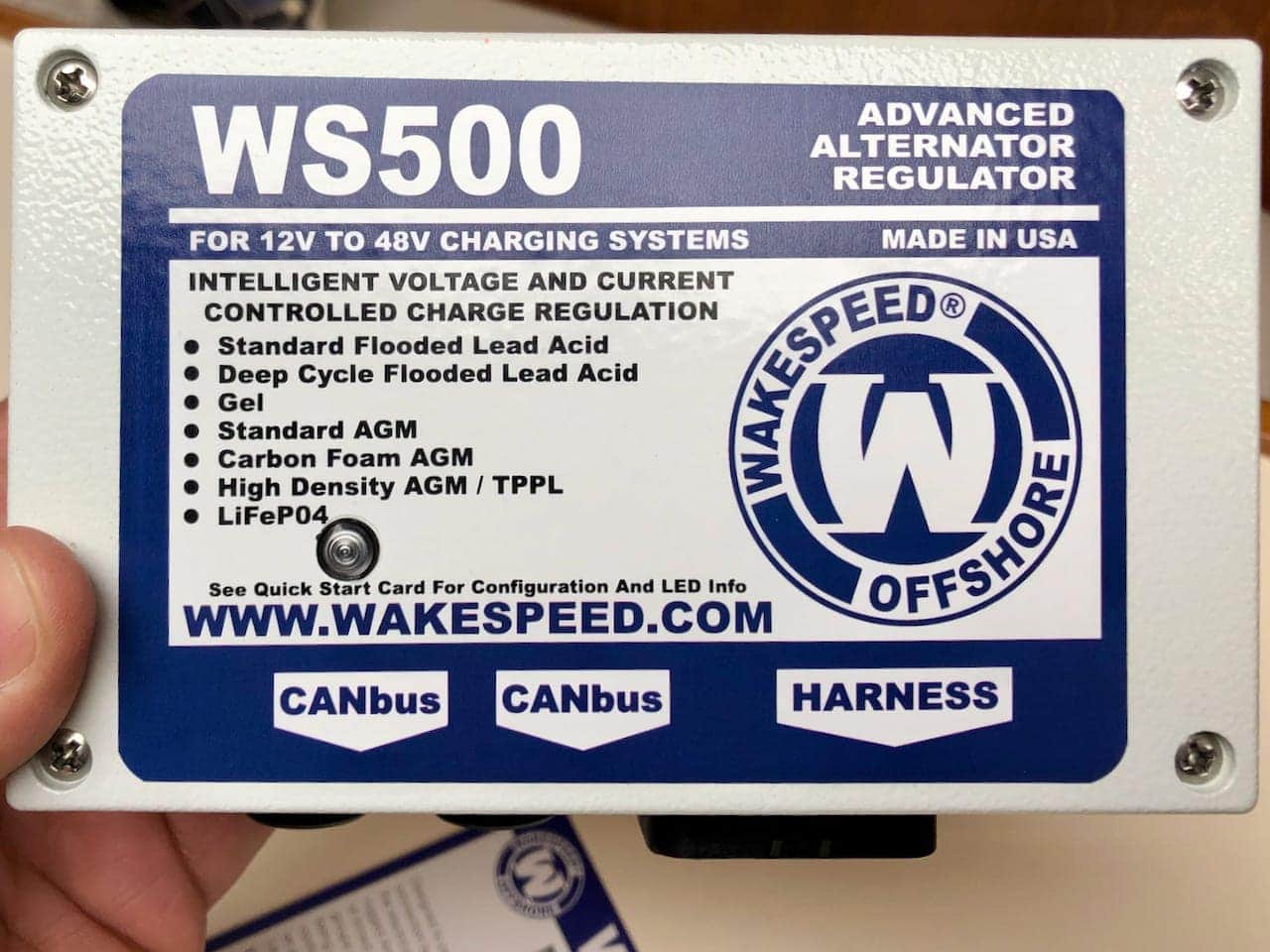 The Wakespeed WS-500 regulator is super programmable, has a ton of features, and can be used for dual engine, LiFePO4 banks, and smaller engines very effectively.
Comments, Writing Platforms & Privacy
I started my career in the tech world as a systems administrator - someone who worked on servers and in data centers. So it probably doesn't surprise you that I run all of my own stuff for the site. I did leverage some service-based solutions for comments, and even hosting the site for a while. However, I was disappointed with two aspects of this: privacy and ownership.


In particular, for comments, it bothered me. Disqus was the service I was using, and they "owned" all of the data and stored it on their servers. Since many of those comments contained really helpful info from participants, that bothered me not having control over where it was. In addition, they used the data of who was looking at what to deliver targeted ads to people, unbeknownst to me. This was not OK with me.


As a result, I've migrated to hosting my own comments. I've lost some of the data from 2017 or earlier, which is disappointing. However, at least from now on the data is safe, owned by the same person (me) as the site, and backed up regularly.


If you notice missing data on older posts, this is why. I also shifted some time ago (6 months or so) to using privacy centric statistics tracking and other tools that you use when running a site like this. I don't like people tracking me, and I am not about to do it to you.


If you ever have any questions about those policies, you can find them on the site, or just email me. Thanks for listening!


Low Tides!
The tides lately have been swinging through crazy highs and lows. A few days ago, I actually walked DOWN off the dock to land, which I can't ever remember doing in the 20 or so years I've been at Elliott Bay Marina!
In Case You Missed It....
I have wanted to update my VHF antennas for a while, specifically to get a dedicated AIS antenna for my Class B transponder. I decided to move forward with this project this winter.
Victron has had a lot of impressive connectivity products, but one area they have had challenges with is in getting all of that data onto NMEA 2000. In their recent v2.40 release, that has changed for the better.
What's Next?
I'm working on a few things that I hope you will be interested in:

My favorite 4" instruments
Why I chose Furuno…my Furuno/TimeZero system
If you'd like to request something specific, please reply and let me know!
Thank you!
Thank you very much for subscribing and reading my newsletter. If you ever have a question or comment, please reply to this email and it will go directly to my inbox. I read and reply to every email I get!