SeaBits News
Marine electronics reviews, internet boating, trips, and technology projects on the water.
I hope you are all staying safe! Here in the Seattle area, boating has partially re-opened and it has been great to get back on the water. Wherever you are, I hope you're able to start boating again soon if you're not already!


I've been working on a number of new projects, testing new routers and antennas, helping people stay connected, and more....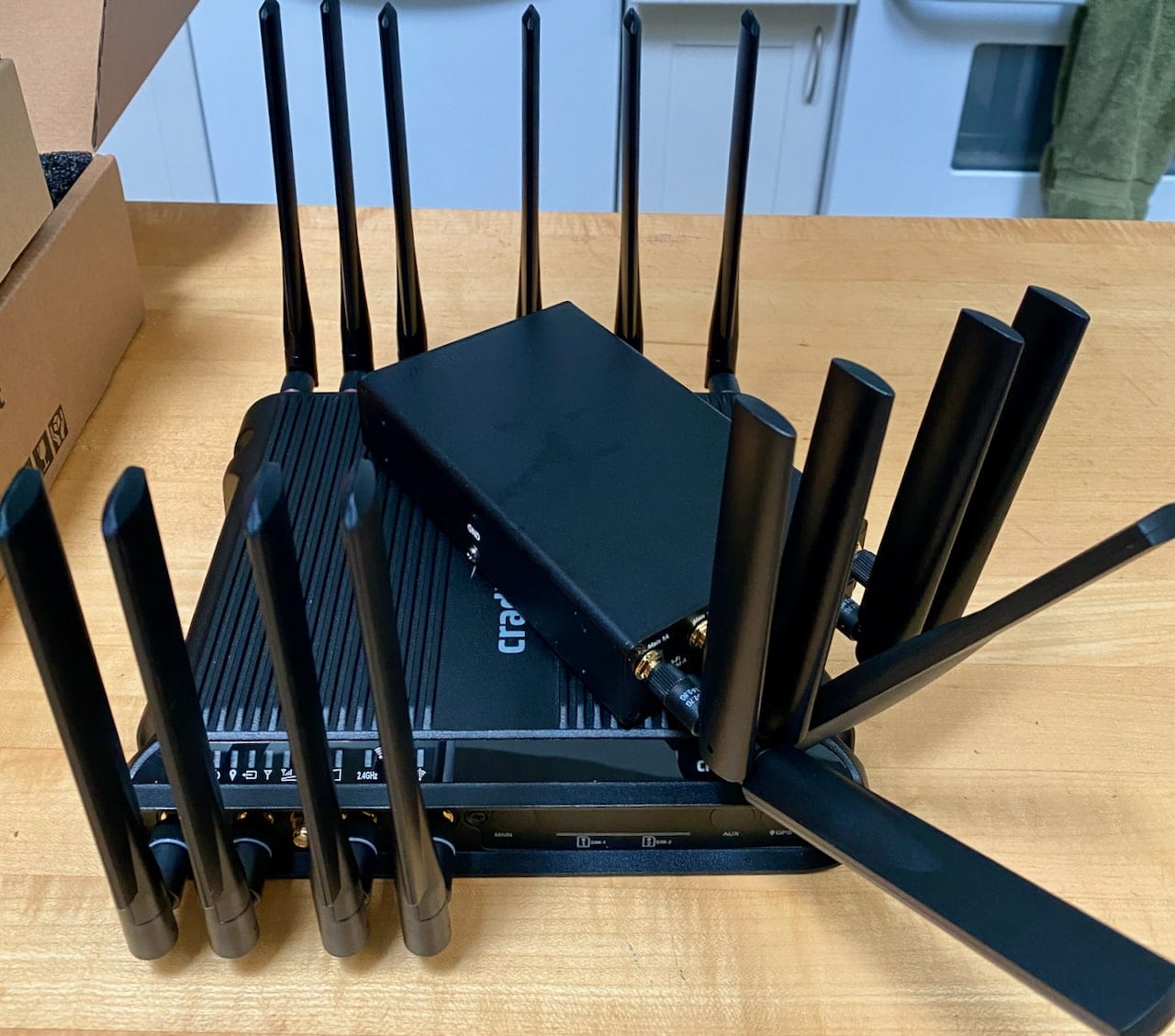 There has been a lot going on lately, and I wanted to provide an update on what I am working on and testing. My primary focus has been on internet connectivity aboard which has become even more important with the current world situation. I have spent a lot of time helping folks get better connected, and stay connected in more remote places which has caused some delays in my writing.
New battery box + more Battle Born
I've had 600 amp hours of Battle Born batteries for a little over a year, and wrote about the whole system in Victron + Wakespeed + Battle Born power system. In that year, my average discharge amp hours for a day was 375, deepest discharge was 600 amp hours, and I've pulled 34,485 amp hours total out of the bank, had 48 total charge cycles, and zero issues.


However, I re-used existing battery boxes that were in pretty poor condition and wanted to fix that. I decided to knock out this project during quarantine times so that I could have a better place for the batteries to live, and to add some expansion. This gave me the opportunity to hand make my jumper cables (0/4) and have enough space for my nice BEP Marine bus bars mounted for both the house bank and start AGM batteries.
I am adding two more Battle Born GC2 100 amp hour batteries to bring my total bank capacity to 800 amp hours. This is mainly because during summer months, I would see 450-500 amp hours used in a 24 hour period, and want to minimize the amount of time I have to run the generator if I'm not motoring. That sounds like a ton of amp hours, but when you have multiple people aboard with various devices, lots of networking and internet stuff being tested, and most importantly, the ice maker, refrigerator/freezer and secondary freezer, they eat a lot of amps. The heat last year was pretty intense for a lot of the time, and meant those last few devices ran a lot harder than normal.


I have no issue charging while underway, as I've explained with the article above and the Wakespeed regulator review, and even with 800 amp hours, I only expect a little over 2 hours under motor to charge the entire bank if it is mostly depleted. However, while on generator at anchor, the Victron inverter only pumps out about 120 amps of DC charging. With a few other things on, like the watermaker, hot water heater, and the like, the generator is still not fully loaded. So I am also adding 60 additional amps of charging that I can direct at the batteries to help charge faster while in this condition.


I hope these simple changes will give me even more time on anchor without using the generator, and give the batteries a nice home to rest in.
In Case You Missed It....
Getting real-time weather data from the boat is now possible using SignalK and some plugins, plus beautiful dashboards in Grafana, with the data stored in Influx
Docking my boat is much easier with a camera looking at the dock, and visible from all driving locations. Finding one proved to be easier than I thought.
What's Next?
I'm working on a few things that I hope you will be interested in:

Internet getting started guide
4" displays
Router and antenna updates
If you'd like to request something specific, please reply and let me know!
Thank you!
Thank you very much for subscribing and reading my newsletter. If you ever have a question or comment, please reply to this email and it will go directly to my inbox. I read and reply to every email I get!